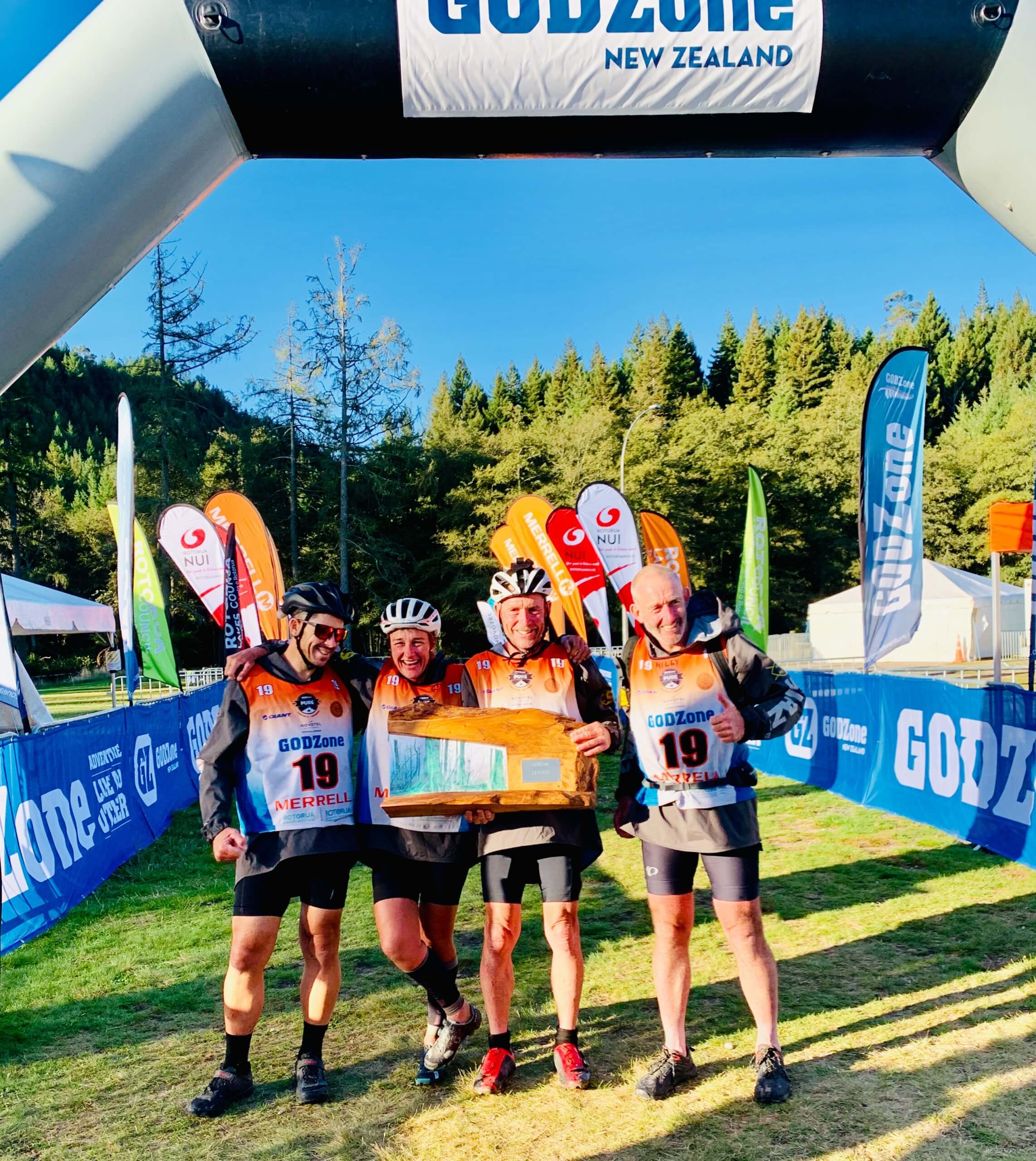 Latest News
The Stuff Legends Are Made Of
Saturday 13th March 2021
News Categories
The Legends Trophy went to Team Swazi (19) for GODZone Chapter 9 Rotorua.
For each GODZone this Trophy is awarded by the race organisers to the team that, in the twilight of their sporting careers, show how it should be done.
The Legends Trophy is open to both race categories.
And true legends, as the Trophy small print claims, do not require prizes to recognise their awesomeness.
Therefore, Team Swazi nailed it.
They were that team on the course that just ticked along, and got the job done.
They finished in 16th place, and were so stoked.
With a team goal 'to go as fast as possible,' the proof of this goal accomplishment is clear due to the fact they were neither short coursed nor unranked.
This eight day course around the back blocks of Bay of Plenty and beyond, was real tough.
Disclaimer: Team Swazi do know Neil Jones, a legend of the sport both in New Zealand and around the world. Neil also grows kiwifruit.
Therefore some may say a touch of nepotism comes into play here.
But the wiser person would defend Warren and Adam's recipient decision by claiming that Team Swazi have the essential criteria of 'a combined age of at least 200' and 'they have more wrinkles than Warren,' which is one of Warren's criteria.
So sorry Colts division and all you youngsters, you'll just have to wait. Either that, or Warren finds some really good face cream, fast.
Congratulations Team Swazi; Rachel Cashin, George Christens, Peter O'Sullivan and Jason Derecort – you were great out there.
George, you may want to make sure they spell your sir name correctly this year, because it looks like they don't always get that quite right….
Annabelle Latz
GODZone media