Chapter 12
Host Location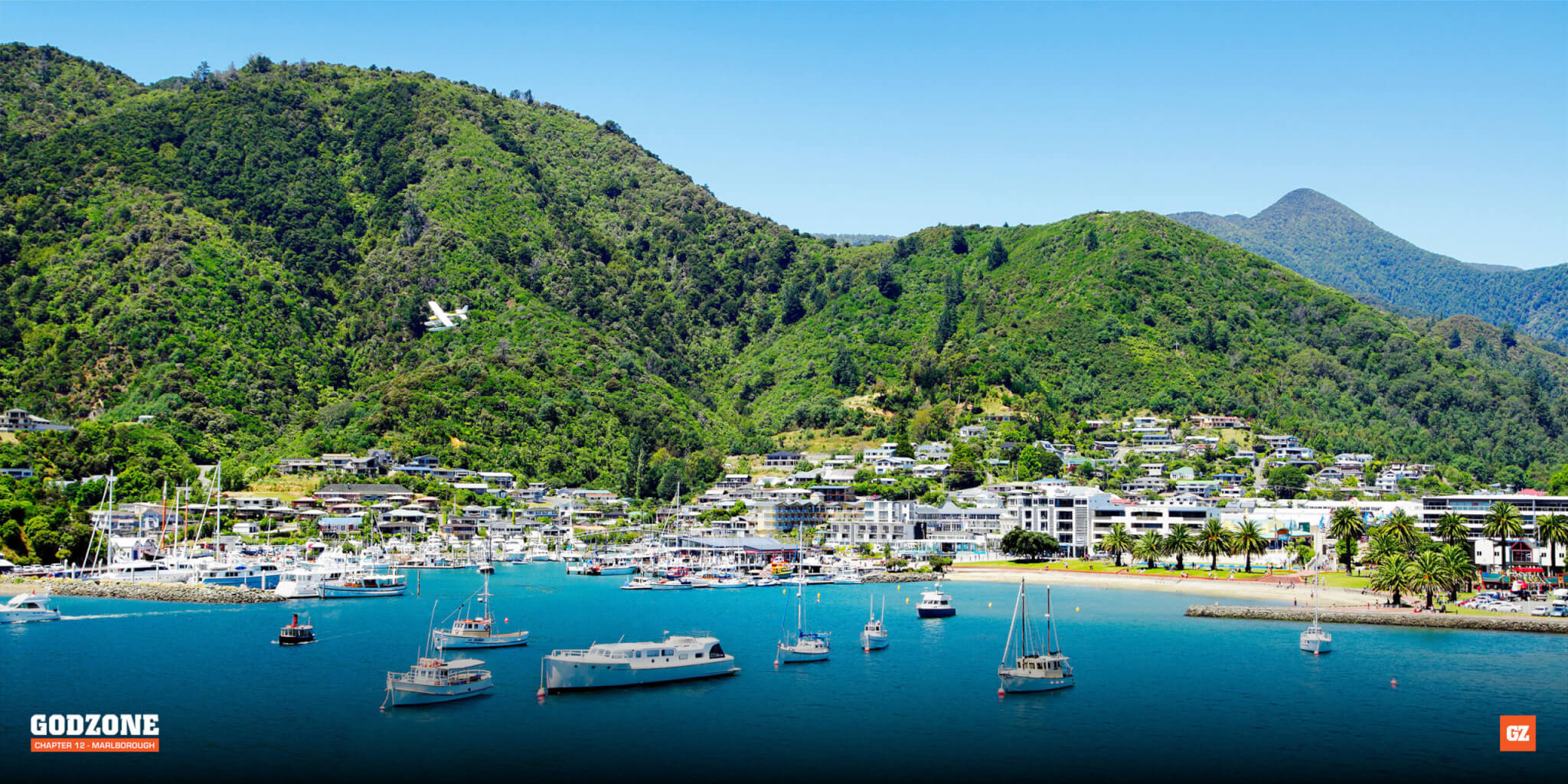 "All the organising team are extremely excited about visiting a completely new host location. Everyone will be familiar with the famous Marlborough Sounds which, are bound to feature in the course in some shape or form. However, it is the GODZONE way to get into some of the less-well travelled areas and this region is full of massive peaks, huge forests, wild rivers and vast tracts of land where people seldom tread. This will be another epic adventure for sure."
Host Location - Marlborough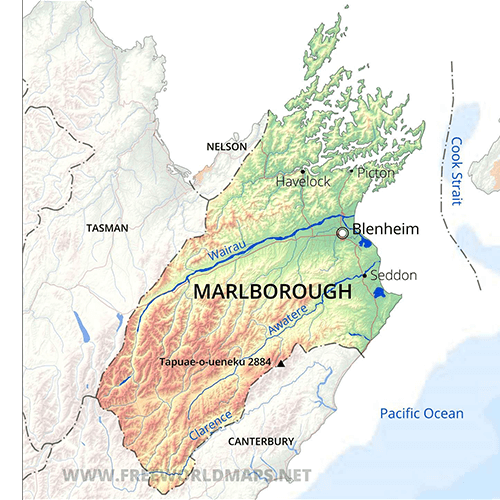 Marlborough is about world famous Sauvignon Blanc from New Zealand's largest winegrowing region, and the soils and enviable climate that create it. It's about fresh seafood sought by the world's finest chefs. It's about diverse landscapes, from valleys of vines to sheltered waterways of the Marlborough Sounds.
Drive 20 minutes to the Marlborough Sounds, where 1500km of winding coastline is home to secluded bays, historic sites, marine reserves and precious island sanctuaries, which foster kiwi and other native species. Cruise or kayak your way through the Sounds, home to dolphins, whales, seals and seabirds. Walk or cycle over bush clad ridgelines of the 70km Queen Charlotte Track starting at Ship Cove, Captain Cook's favourite NZ landing site.
Abundance has blessed Marlborough. This ruggedly beautiful northeast tip of New Zealand's South Island boasts wall-to-wall vineyards and the largest plantation of sauvignon blanc vines on the planet (praise be!). Its network of waterways known as the Marlborough Sounds is the source of some of the world's best abalone diving, the turquoise waters also rich with crayfish, salmon, mussels, sea urchin and the famous Cloudy Bay clam. Visitors will also find aromatic fields of garlic and amazing corn; even the hops and resulting beers are great. It's hard to imagine what more a food lover in the wild could want.
It's extraordinary stuff, and the scenery constantly astounds; at every turn there's a breathtaking view. There are more than 50 nature reserves and several wildlife sanctuaries in the region. On the Sounds, you'll motor past dramatic mountainous terrain dotted with sure-footed goats. As you glide through pristine water speckled with pale pink jellyfish, dolphins will playfully race you (likely one of the world's smallest varieties, the endangered Hector's dolphin). Look to shore to spot rock formations leaning into the land like enormous ancient gateways to the underworld. It's all very Lord of the Rings and rather otherworldly. With so much on offer, where to start?

Host Venue - Blenheim
The sunny town of Blenheim is an ideal base for those who want to explore the local wine and food culture. Bike around the vineyards or catch a tour.
Blenheim is situated in the heart of wine-growing Marlborough. It is one of the sunniest towns in New Zealand, with an estimated average of 2,438 hours of sunshine a year. Mountains frame the area and trap the summer heat (temperatures over 30°C are quite normal in February and March).
In and around Blenheim you'll find an array of cafes, restaurants, wineries, bars, shops, artisan food outlets and golf courses along with popular walkways along the Taylor River Reserve.
The Marlborough Farmers market is a must-do; buy direct from local growers and producers in a lovely market setting at New Zealand's original Farmers' Market.
A short drive or bike ride will take you to the world-class Omaka Aviation Heritage centre(opens in new window), where World War I history comes to life thanks to the talents of the team behind The Lord of the Rings. Discover the world-renowned WWI and WWII exhibit at Omaka Aviation Heritage Centre where aircrafts are bought to life in a theatrical manner featuring Peter Jackson's own rare collection of historical aircraft and memorabilia.
There are more than 30 wineries within driving distance of the town, and most of them welcome visitors for sampling sessions and cellar door sales. Character accommodation is a Blenheim speciality.

South Island - New Zealand
New Zealand's South Island hosts the purest natural landscapes you'll ever experience. From wildlife to wineries, glacial valleys to star-filled skies, the South Island offers adventure in all its forms. Choose to explore just one region, or road trip from Picton all the way down to Bluff. No matter which destinations you choose to explore on this long, mountainous island, you'll be constantly open-mouthed before the incredible scenery.
The main feature of scenery in the South Island is mountains. The Southern Alps mountain range is the backbone of the island, stretching for roughly 500 kilometres from Wanaka to Arthur's Pass.
The Alps have snowy tops all year round, feeding glaciers and crystal clear rivers.
As well as dividing the island visually, the Southern Alps also separate the lower South Island into two distinct halves climatically. The West Coast is frequently drenched in rain the slopes on this side of the island are covered in lush forest. On the eastern side, the Canterbury Plains are much drier and feature a much more arid landscape.
The highest mountain in New Zealand, Aoraki/Mount Cook, soars to 3,724 metres. Mount Cook is one of New Zealand's greatest natural features. The pyramid-shaped peak entices both day walkers and keen climbers. To get a glimpse of New Zealand's tallest mountain, you can visit Aoraki/Mount Cook National Park for a day walk or even an overnight trip to the famous Mueller's Hut.
The Home of Adventure
Taking you to places other races just can't reach