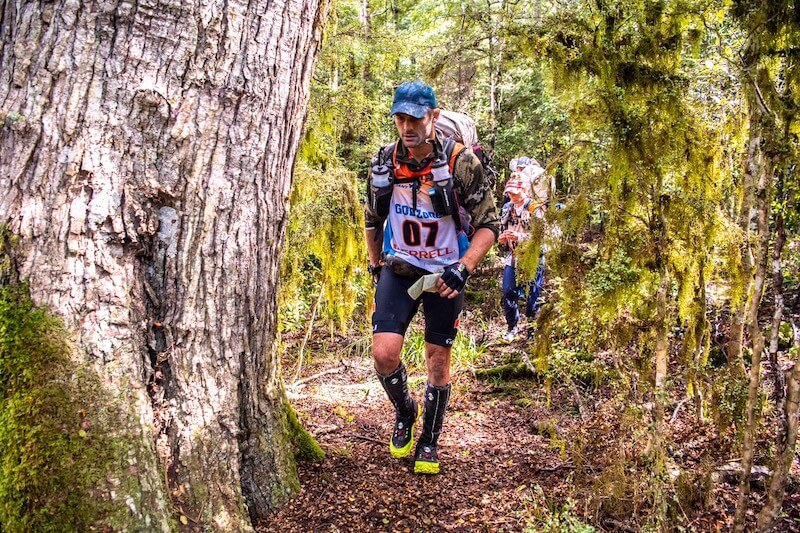 Latest News
RICHIE MCCAW BATTLES FOR SECOND PLACE AS GODZONE DESCENDS ONTO THE MOHAKA RIVER
Sunday 7th March 2021
News Categories
An ongoing battle is developing for second and third position on day three of GODZone as the 666km race heads into serious backcountry southeast of Taupo.
Richie McCaw's sixth placing at GODZone in Fiordland back in 2018 has been playing on his mind and, the former All Black seems determined to push his isport team harder and faster to stay in the placings at Chapter 9.
Richie and teammates Simone Maier, Dougal Allan, and Theo Wordsworth regained the second position overnight last night after bush bashing their way around a 21km Rogaine and trek section through the Whirinaki bush. Queenstown's team Tiki Tour consisting of Tom and George Lucas, Mike Kelly, and Kym Skerman are a close third.
"Theo is an excellent navigator, and he nailed a lot of the Rogaine controls similar to what Chris Forne of lead team Avaya did," says GODZone Event Director Warren Bates. "This has kept isport on target and holding second place through the next stage – a 70km mountain bike ride through the Kaingaroa forest. They arrived at TA5 at Clements Clearing near Taupo late this morning and, despite saying they felt the cold overnight, were all in relatively good spirits and managed an hour of sleep before setting off again."
He says Team Tiki Tour are solid performers, having won GODZone back in 2017, and will work hard to hang on to their third position.
Meanwhile, at the very front of the expedition race, adventure racing world champions Nathan Fa'aave, Sophie Hart, Chris Forne, and Stu Lynch of team Avaya have pushed their lead by four-five hours. They are about to arrive at the Mohaka River for the next packrafting section.
"This is where GODZone starts to get real," says Bates. " Firstly, teams are lugging their heavy pack rafts up the Te Iringa Track and then down to paddle the stunning Mohaka River – a distance of some 54km. The river is dark zoned, so no paddling at night."
"These top three teams should make it on to the Mohaka before the dark zone kicks in tonight, but they will all end up camping on the side of the river and then have to restart at 7 am."
" We expect this stage to take the fastest teams 13 hours and the slowest teams 20 hours, and it will be the make or break for many of the mid-pack following behind."
GODZone teams are carrying GPS tracking systems and can be following online: https://godzoneadventure.com/
GODZONE CHAPTER 9 KEY INFO
Race Dates: Friday, March 5th – Sunday, March 14th
What: The world's largest expedition adventure race held for the first time in the North Island, New Zealand. Teams will race over an unknown course over eight days across the wider Rotorua /BOP district.
Length of race: GZ PURE teams will experience roughly 365km of mountain biking, 140km of paddling, and 190km of trekking in total.
Course & Maps: GODZone teams use various disciplines such as pack rafting, trekking, mountain biking, mountain trekking to go from point to point through the course. The course is open 24 hours, and competitors will race day and night, stopping at transition areas to change disciplines and pick up equipment.
GPS Tracking: All teams are required to carry a GPS tracking system (yellow brick) at all times while on the course. Media can follow their progress on our live site at https://godzoneadventure.com.
Media Output: Video clips, high-resolution images, and VNR's sent out daily. If you would like to receive news on a specific team, please email margo@qt.co.nz
Facebook: http://www.facebook.com/godzoneadventure
Instagram: https://www.instagram.com/godzonepure
For more information, interview & imagery requests contact:
Margo Berryman
GODZone Media Manager
P: +64 21 246 3342
E: margo@qt.co.nz