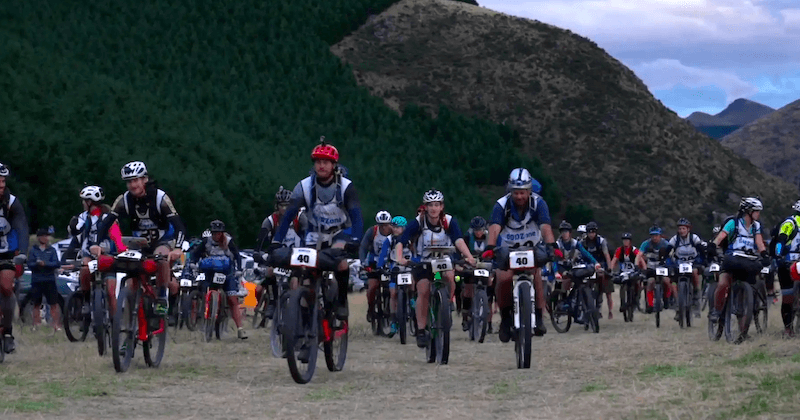 Latest News
RESTART & RECHARGE AT GODZONE
Wednesday 9th March 2022
News Categories
GODZone Day six emerges with more blue skies and more teams back on course as short coursed and unranked teams re-started the race at 8pm last night at TA5 Dead Dog Flat.
" It was a mass re-start for more than a dozen teams who had been transported by their support crews around to TA5 after not making the cut off at TA3 in Glenorchy 24 hours previously or who had become unranked," says Race Director Warren Bates.
"There was a lot of energy and refreshed enthusiasm about the race and carrying on their journey. Anyone tracking these teams online will see their jerseys have a black line on them to show they are unranked."
These teams are now tackling the 170km bike ride through and over the Nevis and mixing it up with front footing Pure teams like Tiki Tour, No Idea, Top Sport, Highland Events and The Secret Billionaires.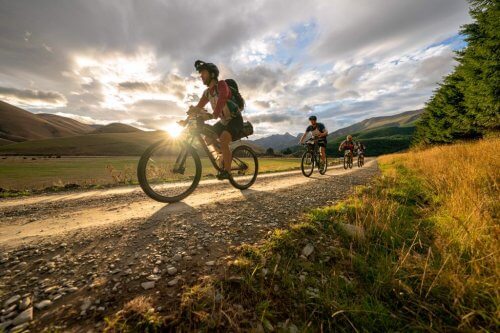 "It's going to be another amazing day in the hills for these teams over this incredible desert like landscape of the Nevis. The terrain in Chapter 10 is diverse and they will experience hot, dry conditions today as they bike over and towards the next pack raft / trek stage on the Onslow Serpentine."
"While Avaya continue to push further forward at the front I am keen to see how this chase pack go," says Bates. "If No Idea, Tiki Tour or Topsport run into trouble the Secret Billionaires, Ataraxia Macpac and Further Faster Fledgings are right there keen to slip into a podium place."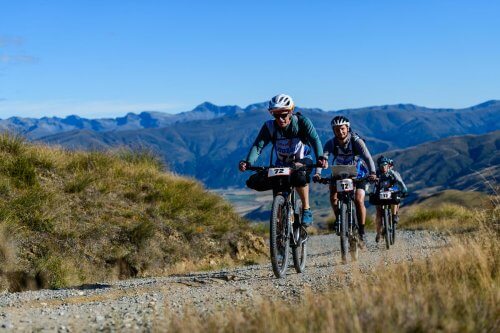 There are some critical cut offs looming for all teams as the heads turns towards the East Coast finish line in Brighton.
" Tonight all teams trekking on the Eyre mountains who arrive at TA5 after 11pm will be short coursed and miss the next two stages and then again teams arriving after 5am tomorrow (Thursday) will become unranked and move to stage 8 the Taieri Gorge," says Bates.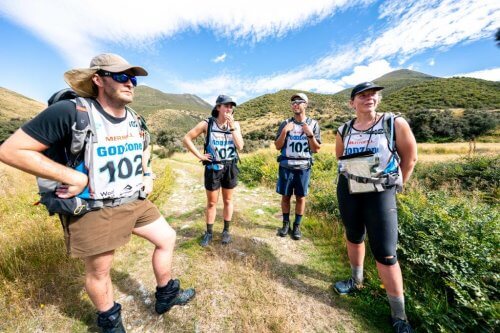 " What will be playing on the minds of the full course Pure teams is not getting caught up in the dark zone on the lower Taieri River on stage nine. They will want to get through in daylight to not be held up by that which would be very frustrating after racing so hard to have other teams catch up before the last trek up Brighton Beach – which could make it a run finish!"
He says the Chapter 10 finish line is expected to come into play tomorrow (Thursday) 10 March).
"We could see the first team across that line around midday tomorrow. Watch this space."
ENDS
Facebook: http://www.facebook.com/godzoneadventure
Instagram: https://www.instagram.com/godzonepure
For general information and to follow the teams on GPS tracking, go to: https://godzoneadventure.com/
For more information, interview & imagery requests, contact:
Margo Berryman
GODZone Media Manager
P: +64 21 246 3342
E: margo@qt.co.nz