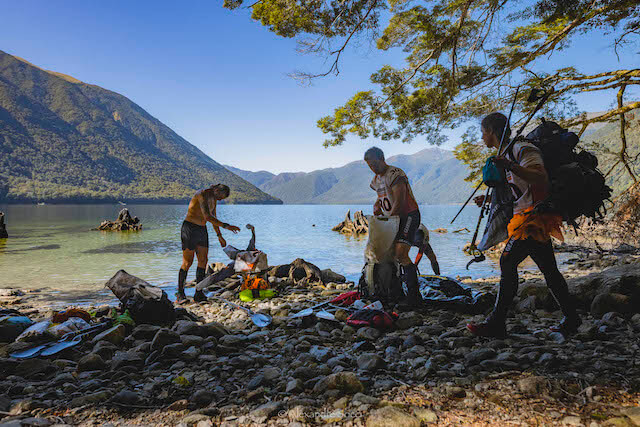 Latest News
GZ RACE FUEL + FOOD + SLEEP
Sunday 26th February 2023
News Categories
Day four of One New Zealand GODZONE is a pretty landscape of lakes, tarns, native forests along with some big meaty New Zealand hill country for teams to tackle as the field spreads far and wide across the 580km course.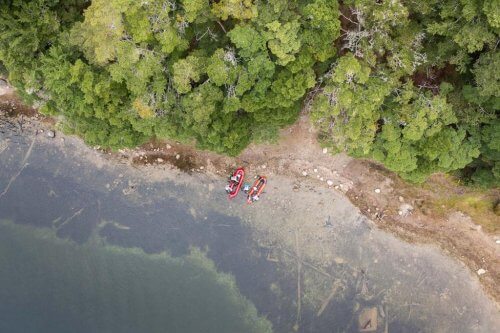 It's 69 hours since the race clock went off back on Thursday afternoon and some teams are starting to show the wear and tear of being on their feet for so many hours. Significant race strategy kicked in yesterday with teams making decisions on wether to pack raft the second stage of the Monowai trek or to walk the Ridgeline above and those choices are continuing to play out today.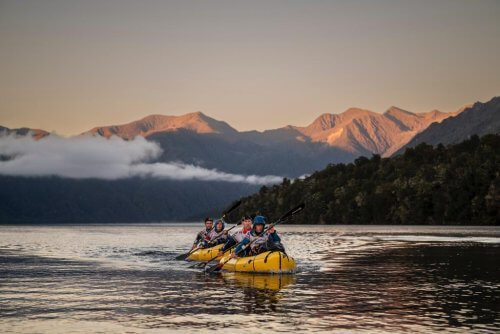 " It could be apples for apples," said Tiki Tour support crew member Mike Kelly at TA6 this morning after Tiki Tour arrived around 3am having chosen to trek. He said they were looking in good shape as the support crew fed the team up on lamb chops and plenty of good kiwi tucker. "They are actually starting to look fresher and fresher as the race progresses," said Mike.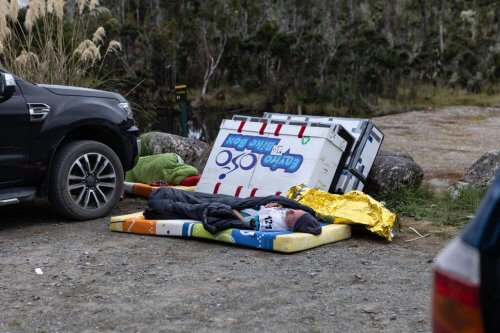 Food and body fuel is a significant factor for the teams with some choosing to race on lighter options like oats and coke (New Idea) or a meatier options (Avaya).
Support crews have been working through the night ensuring their teams are well fed and watered with the occasional pat on the back or hug to keep spirits up.
At TA5a Lake Monowai some weary back teams are arriving requiring feet to be patched up and camp stretchers to be rolled out for some sleep in the TA before they head off on the next leg.
Race director Warren Bates says there is still a long, long way to go on the race as the leads nudge closer to the second trek of the course traversing through the Takitimu Mountain Range while the back field are still pack-rafting on Lake Monowai.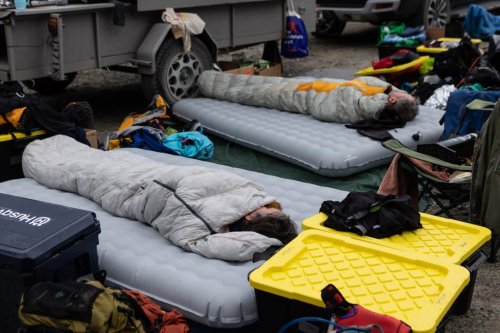 "The weather has been spectacular for an expedition of this nature and the teams are being shown New Zealand at its best."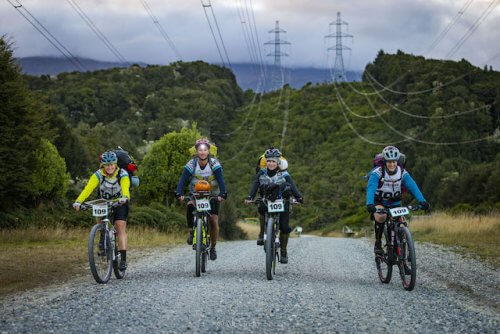 Another big decision is looming on the Takitimu's as wether to trek high or low but for now the leaders and mid pack teams are focused on riding through beautiful native Rowallan forest and the open plains of high country farm stations Mt Linton and Wairaki.