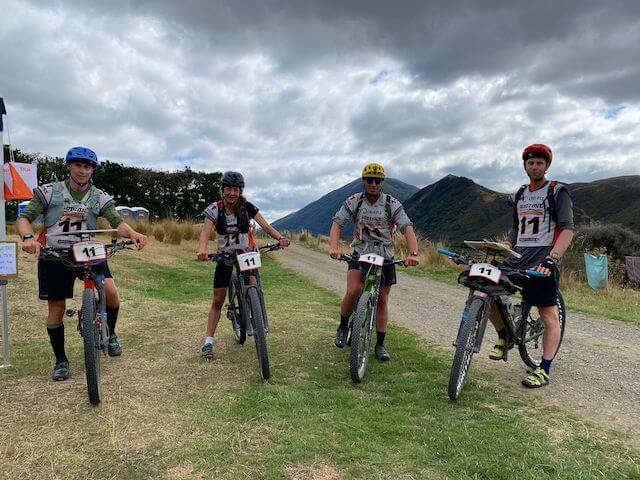 Latest News
PUSHING THE LIMITS
Monday 27th February 2023
News Categories
Current second place team No Idea are sticking closely to their game plan of running their own race and getting onto the One New Zealand GODZONE podium.
The team arrived into TA8 Pleasant Valley off the 50km Takitimu Mountain traverse just after 12.30pm today. They were tracking six hours behind leaders Avaya and looked pretty weary on their feet after the last four days of racing at the pointy end of GODZONE.
" It was a long night out there in what seemed to us to be challenging conditions," said No Idea team member Will Hand. " It was really misty and foggy up the top but we managed the navigation and stuck to the lines which seemed to work."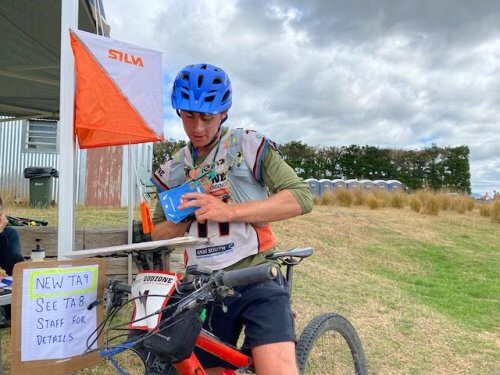 He said the mountainous terrain was extreme in places between Cp25 and CP26.
"It was pretty scrubby out there with some big gnarly bluffs and scree. When we got to the mandatory weight point at Red Cliff Hut we stopped for an hours sleep."
When the team were told the Oreti River section has been shortened due to low water levels, they felt that would be a disadvantage for their racing strategy.
" It will give for the other teams time to potentially catch up and come back on us but honestly I am relieved for less time in the kayaking," says Will. " Quite glad the paddle is shorter."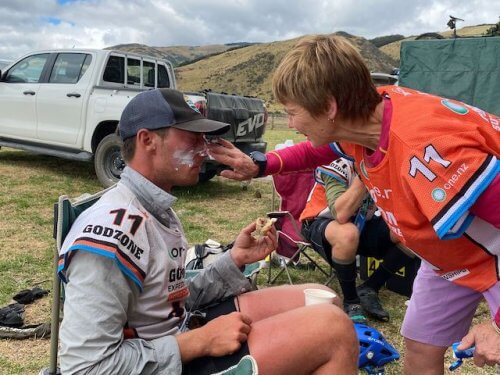 No Idea's support crew were ready with plenty of food including a goat curry made prior to the race by team member Amy Mannering and other race goodies before the team departed on the stage 9 bike ride through the Taringatura forest.