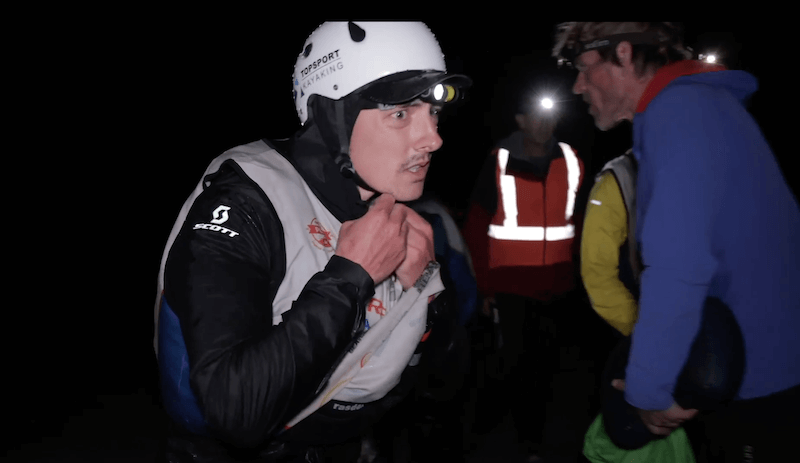 Latest News
OVERNIGHT MISSIONS FOR TEAMS
Monday 7th March 2022
News Categories
GODZone teams are continuing to race 24/7 as they move into Day Four of Chapter 10 with a forward focus as the weather plays its hand on the lengthy expedition.
Last night the action was at TA3 in Glenorchy as lead chasers arrived in off the mega stage 3 section of the course. Team Tiki Tour, whose tracker had been turned off for 24 hours, were the first to pop out at the bottom of the Dart River much to the delight of their waiting support crew.
"Tom's wife Marie had stood on the Dart River bridge since 9am yesterday waiting for the team to appear so I think there was a bit of relief when they pack rafted out just before sunset," said GODZone Media Presenter George Berry. " We had been staying in contact with her throughout the day and she said they were in really good spirits which resulted in a quick transition and onto mountain bikes for stage 4."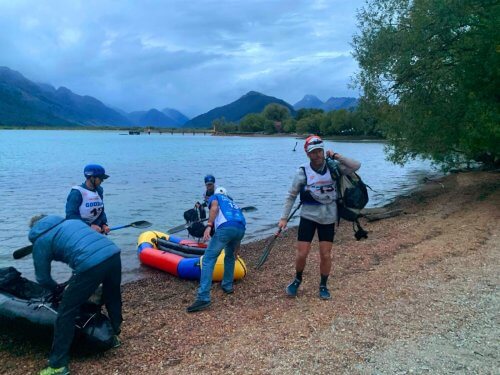 Just before 11am the third positioned team No Idea – Will Hand and Amy Mannering from Nelson with Ed Radcliffe and Will Adlam from New Plymouth – arrived ready for food, mountain bikes and some more sleep.

"They said they had about 5.5 hours of sleep in total since the start and were hungry for more so added a sleeping bag to their packs as they rode off and from the tracker it looks like they definitely stopped and used it along the way on the ride to Pretty Hill at Mavora," said Berry.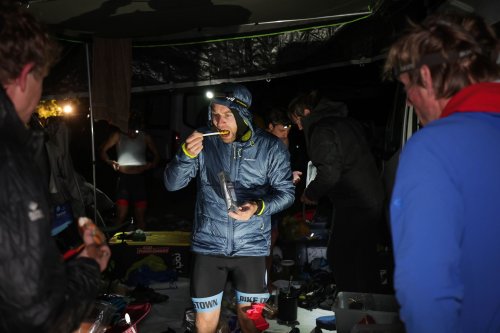 Team Ataraxia Macpac, team Topsport and team Highland Events were the next teams to arrive at TA3 in close succession.
"It was interesting to watch team Topsort make the decision to push on very quickly from the TA while the other teams chose to spend some time with their support crews and catch up on sleep. Sam Manson of team Topsport had pretty mushy feet which his support team gave some attention to before the team hopped on the bikes and took off around the Von."
The Secret Billionaires team arrived not long after and joined the gaggle of teams at the Glenorchy transition.
Overnight a southerly weather pattern has moved in over the course bringing rain showers and lower temperatures with visibility on the mountain tops reduced.
Out in front leading team Avaya have continued to keep a fast pace after three days of continuous racing and made solid progress overnight through the Eyre Mountains.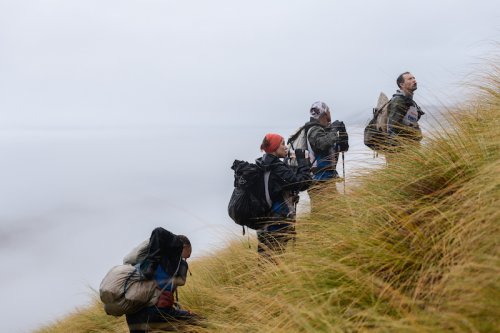 The champion team are over half way through the 56km trek having passed lead Pursuit teams Ocular, Rapid Mushrooms and Ragtag Tigers along the way.