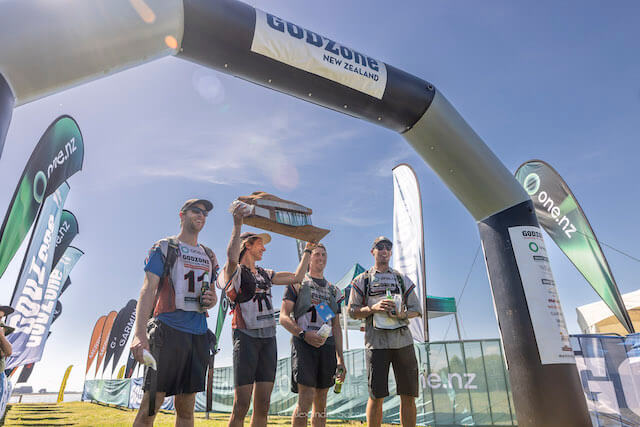 Latest News
NO IDEA CLAIM SECOND WITH TIKI TOUR THIRD
Tuesday 28th February 2023
News Categories
Team No Idea crossed the One New Zealand GODZONE finish line in Riverton just after 1.30 pm today, ending a ding-dong battle for second place with Team Tiki Tour.
Will Hand (28) from Nelson, Will Adlam (26) from New Plymouth, Amy Mannering (29) from Nelson and Shaun Palmer (25) from Christchurch were thrilled to take out second place at GODZONE Chapter 11, repeating their efforts from last year.
"It has felt much more comfortable this year to come back and have a good race," said team captain Will Hand, "and now last year's second place does not feel so much of a fluke."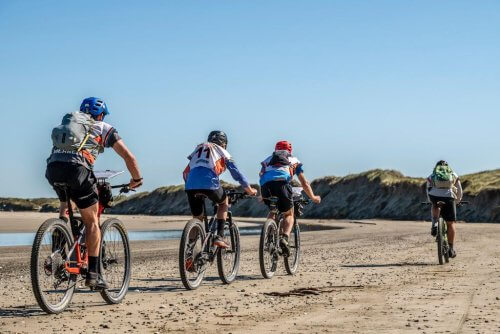 The team finished the 580km course in four days and 22 hours, arriving eleven hours behind the winner's team, Avaya. No Idea performed superbly on the final kayak stage down the Oreti River to ensure they held a hard-fought second placing.
An emotional Amy Mannering said the race sometimes challenged their team dynamics.
"At some point, everyone is going to feel low, and it's a matter of being able to push through as a team and recognise we all have weaknesses," she said. "Multiple points in this race pushed me to my limit, and the boys helped me through."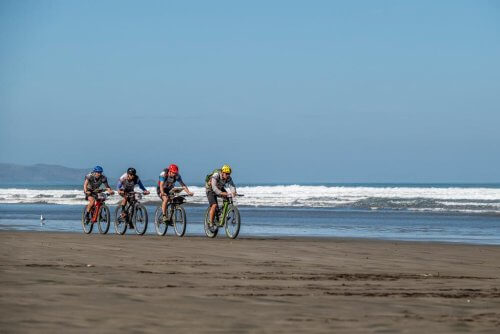 GODZONE Race Director Warren Bates praised the young team's efforts as relative newbies to the sport.
"This team of twenty-year-olds has quietly appeared on the adventure racing scene in the last couple of years, giving an impressive performance both at Chapter 10 and Chapter 11," says Warren Bates. "They backed themselves to challenge front runners Avaya this chapter and held their nerve on the final stages to claim second."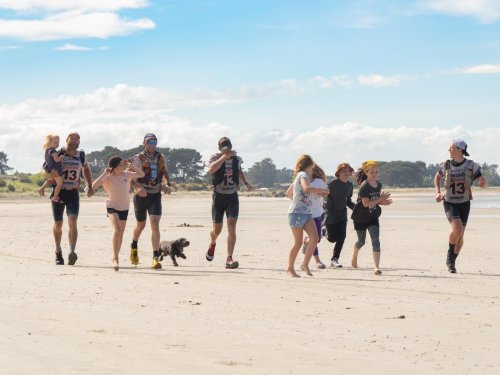 Team Tiki Tour arrived at the Riverton finish line just before 4 pm to take out third place.
The team of Tom Lucas of Queenstown, George Lucas of Amberley, Ali Wilson of Wellington, and Eryn Cutler of Queenstown is stoked with their efforts.
"The great thing about GODZONE is it takes you out of your comfort zone, which can be quite addictive," said George Lucas.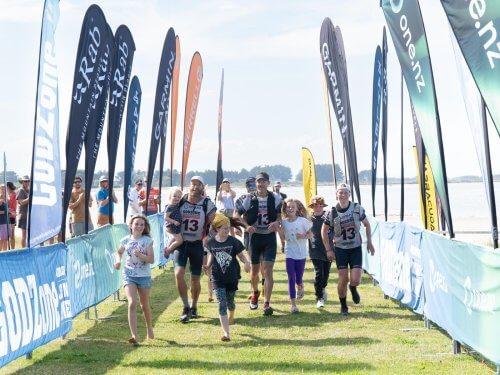 "It was awesome; we loved this experience, and it was great to race with Tom and George, who are so experienced and level-headed," added Ali Wilson. "
ENDS#
For more information, interview & imagery requests, contact:
Margo Berryman
Expedition Racing World Championships
One New Zealand GODZONE Media Manager
P: +64 21 246 3342
E: margo@qt.co.nz