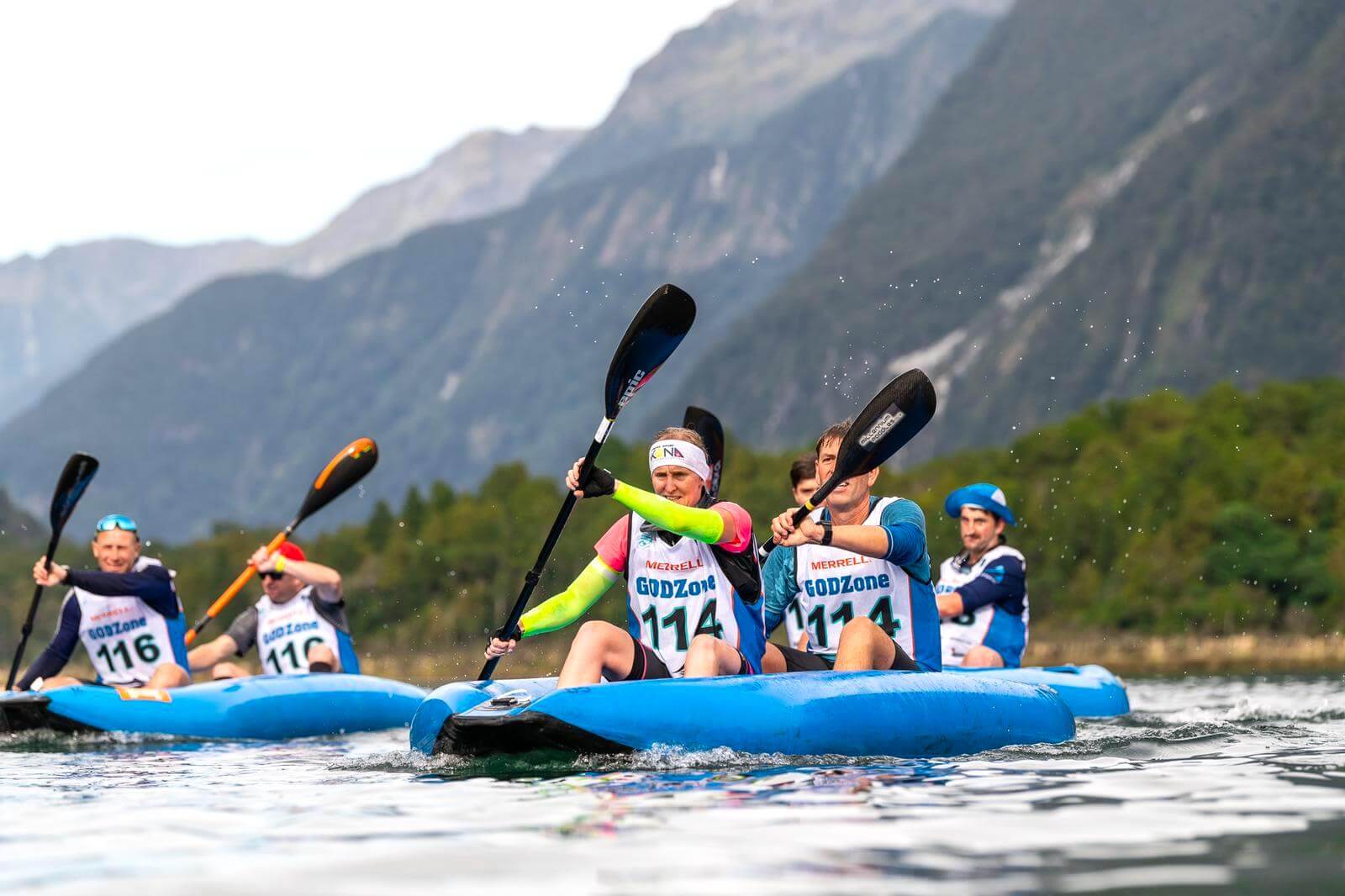 Latest News
GUN GOES OFF FOR PURSUITS IN MILFORD
Friday 4th March 2022
News Categories
A thrilling start for many rookie teams today as the GODZone Pursuit event got underway in Milford Sound with the first wave of teams paddling off through the breakwater at 9.30am.
"Its a beautiful start here in Milford to an incredible journey for many of these teams who are stepping up to GODZone for the first time and for the other racing Pursuit teams looking to podium in this event," said GODZone Race Patron Steve Gurney.
"Being back in Milford Sound for the Pursuit start on the tenth anniversary of GODZone is really cool having been here for the very first race ten years ago – this is true adventure country and where GODZone all began."
The 18 Pursuit teams started the morning firstly pumping up their inflatable canoes before racing out into Milford Sound for a fast paddle around to Deepwater Basin. It was then onto their mountain bikes for a 42km ride up through the iconic Hollyford Tunnel and down into the famous Hollyford Valley.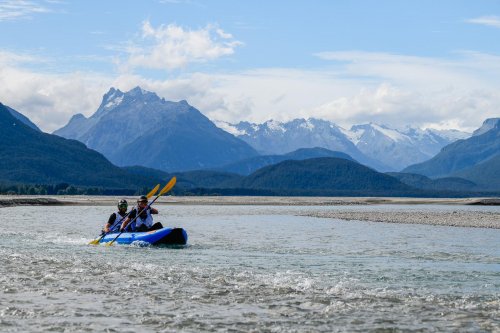 "The front teams are currently hitting the next stage which is a 17km paddle down the Hollyford River before they head into the overnight trekking stage. It's been a very fast start for these teams and they all seem to be loving their first day at Chapter 10 so far."
Queenstown team The Brat Pack are leading the charge onto the Hollyford River with team members Richard Mackely, Toby Wheatley, Becky Nixon and Andrew Robinson making short work of the first two Pursuit stages.

"Its early stages yet in a race of this size but this team certainly seem to be gunning it and no doubt want to try and push the lead to make the most of the day light before nightfall when the pace is likely to fall away."
Facebook: http://www.facebook.com/godzoneadventure
Instagram: https://www.instagram.com/godzonepure
For general information and to follow the teams on GPS tracking go to: https://godzoneadventure.com/
For more information, interview & imagery requests, contact:
Margo Berryman
GODZone Media Manager
P: +64 21 246 3342
E: margo@qt.co.nz