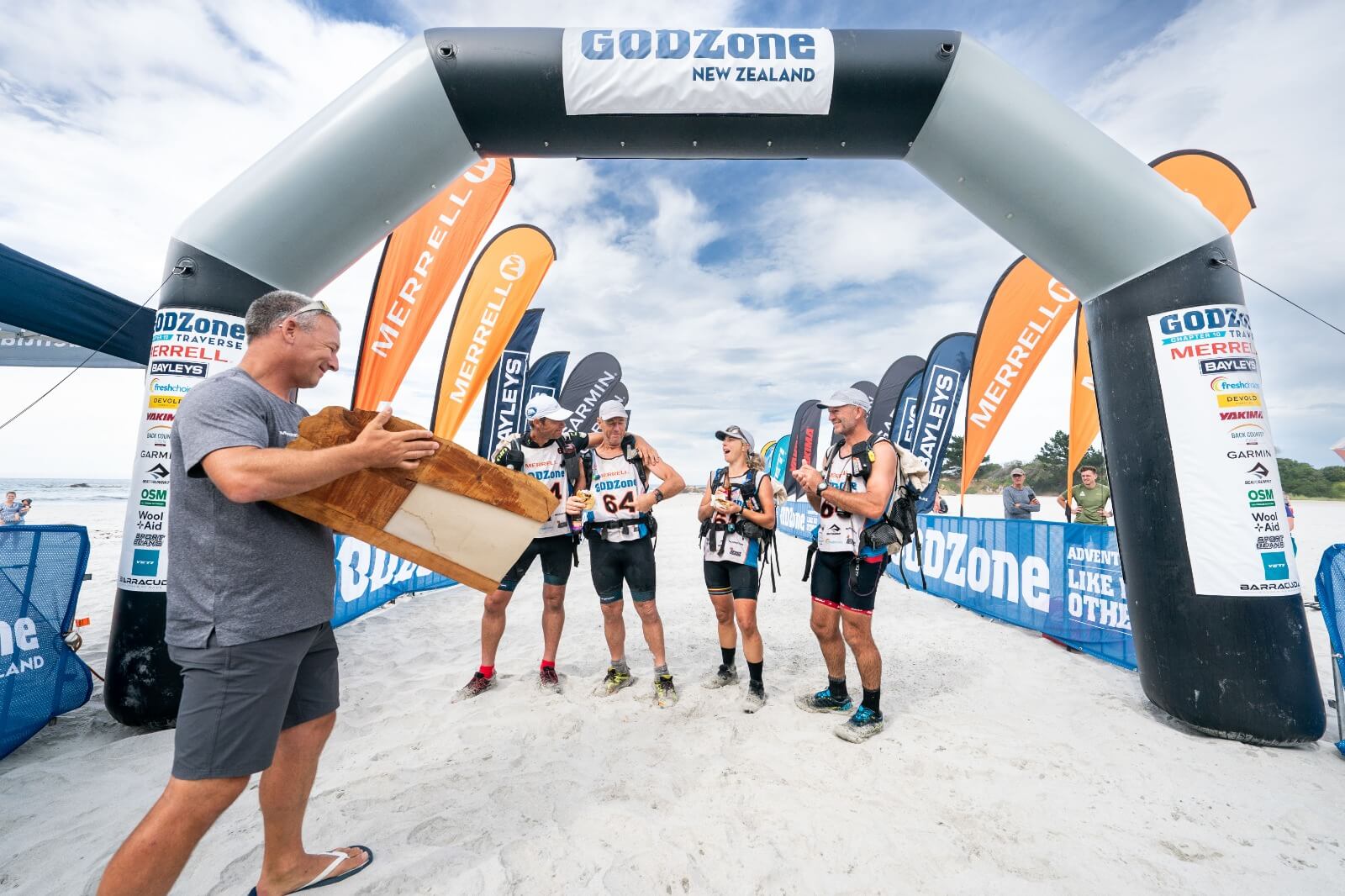 Latest News
GODZONE LEGENDS TROPHY
Friday 11th March 2022
News Categories
Today the historic GODZone Legends Trophy was handed out to team AB Equipment
team members Nigel Kelly, Simon Bloomberg, Jodi Dobson and Brad Wallace all of Nelson.
The team had no idea they were in the running and were thrilled to receive the trophy.
" Simon is the oldest competitor on the course and their bib number reflected his exact age so that was good," said GODZone Competitor Liaison Keren McSkimming." Simon is a journalist from Nelson and has competed in multiple GODZones so we definitely consider him a legend. His son Simon Bloomberg junior is also a GODZoner."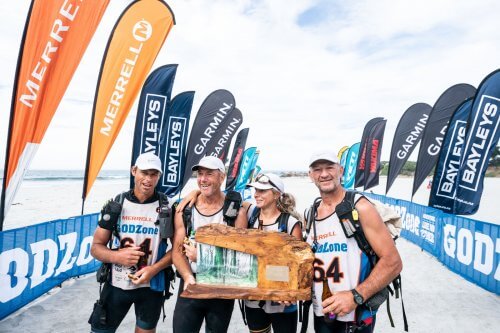 The AB Equipment team was short coursed during Chapter 10 but that did not stop them from making it to the finish line in solid adventure racing style.
" The team was a great winner for the Legends Trophy which has been in play since the very first GODZone back in 2012 and it was fitting to hand it to them at the finish line in Brighton Beach today," says Keren.