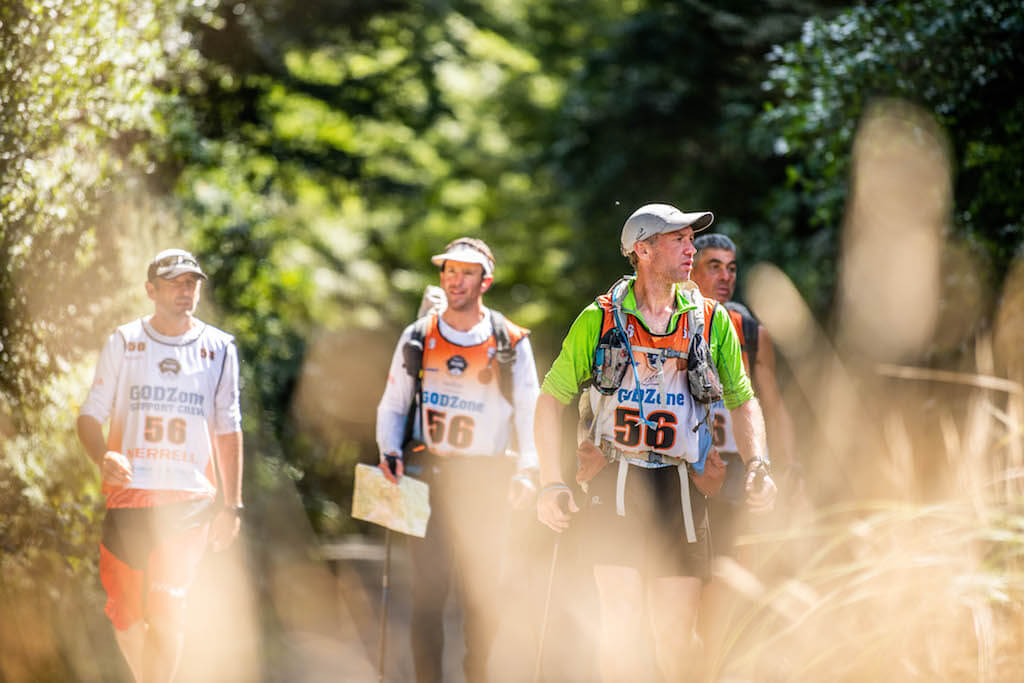 Latest News
GODZone Finish-line Countdown
Wednesday 10th March 2021
News Categories
Team Avaya is heading for the Redwoods and not too far from the GODZone Chapter 9 finish with some world-class MTB trails in the iconic forest; a fitting way to finish off GODZone Chapter 9.
The team has been all action since starting the race nearly five days ago, and while it may come as no surprise to those in the adventure racing world that Avaya looks to take GODZone out for the sixth time – the team never took the job lightly.
At TA7 yesterday, after they came off a 48-hour trek over the Kaimanawa mountain range, captain Nathan Fa'ave said they were very mindful of how much sleep was needed to get moving forward with pace.
"We had perfect timing for our first sleep when we got off the river, deciding to hike up to a hut and got four-hours. We did the same again this morning with another four hours just before daybreak. Now we want to maximize the daylight and push it to get as far through the course as possible. We will probably sleep again at some stage between now and the end of the course –pushing on without sleep, then you start making mistakes, and so it helps us to race with a bit more intensity," said Fa'avae.
He said the trek was one of the big highlights of Chapter 9.
"The native bush trek was incredible and a fantastic route to experience. It's as good as it gets as far as hiking goes. I was really enjoying it, but tough to have as part of a stand-alone event like this. Chris did all our navigation, and he did not have any issues with."
Sophie Hart of team Avaya celebrated her 38th birthday yesterday while on course and received a birthday card and sponge cake from the team's support crew at the TA8 transition. She said experience was paying dividends on the Chapter 9 course.
"The four of us have done a lot of racing together, know each other well and how to tackle these types of races. We focus on doing our own thing as much as possible out on course, which is not always easy with other teams are around and try just to keep trucking away at our own speed – bit by bit."
A crowd of well-wishers is expected at the GODZone finish line this morning to welcome this team home to take the GODZone trophy for Chapter 9.
Meanwhile, a classic battle is taking place between iSport and Tiki Tour for 2nd and 3rd place.
GODZone Event Director Warren Bates says the last few stages will feel more like a multisport race with quite a few transitions and discipline changes for the two teams who have constantly juggled positions.
"This will come down to who has the most horsepower and desire to take the second spot. Both have raced really well and given it everything. There are quite a few checkpoints on Lake Ohakuri that can be tricky when travelling in a packraft. Any mistakes there would be costly."
"Further back, we have another colossal battle going on between Ataraxia MACPAC and Racers Edge powered by Torpedo7. They've been sparring for the best part of two days now and seemed to be locked together, unable to shake each other off. There will no doubt be a race across the lake to see if one team can break the other."
The rest of the GODZone field is strung out along the big trek. A small number of teams found it difficult to route find across the high tops in the dark overnight last night and have elected to sleep and awoken to a beautiful sunrise and a bit more visibility this morning.