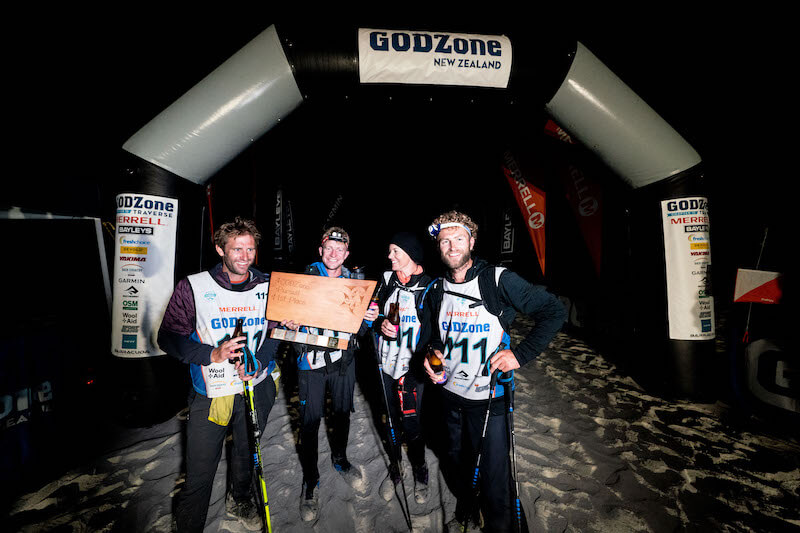 Latest News
FIRST PURSUIT TEAM @ CHAPTER 10
Friday 11th March 2022
News Categories
111 proved to be a very lucky number for Team Ocula's Kristy Jennings, Steve Grieve, Dan Cullen, Nick Aubrey at Chapter 10 with the Pursuit team taking first prize.
The team crossed the finish line just after midnight to claim the GODZone Pursuit Trophy and were super happy to have put such a definitive mark on the racing category.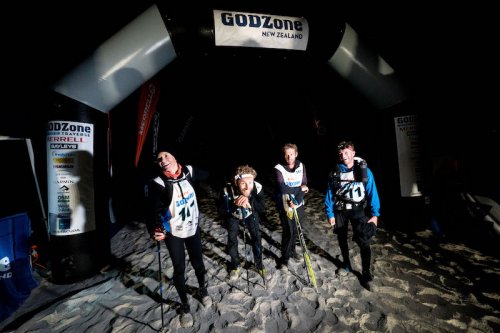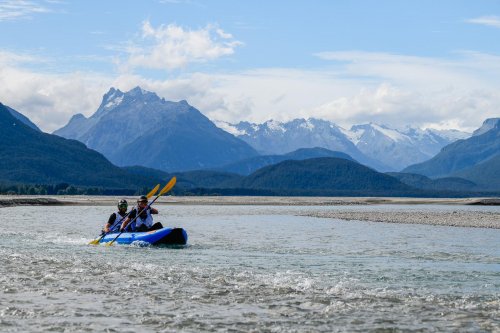 GODZone Race Director Adam Fairmaid said the Ocula team queried why they received the 111 bib number at registration.
" I joked with them that they were the most likely team to need a 111 call but actually their performance proved they were the least likely to require an emergency callout."
"They gave us a stellar performance in the Pursuit event to the point that we told them we would not allow them to race that category again they were so good," says Fairmaid.
He said the whole team worked effectively together and did not miss a beat pushing out in front of the rest of the Pursuit field early.
" They ran their own race – no other team really came near them which was impressive. Kirsty Jennings is a very strong female competitor with an Ironman, triathlon background and strong in Xterra."
" Also Steve Grieve only had knee surgery three weeks ago so well done to him as well."
Facebook: http://www.facebook.com/godzoneadventure
Instagram: https://www.instagram.com/godzonepure
For general information and to follow the teams on GPS tracking, go to: https://godzoneadventure.com/
For more information, interview & imagery requests, contact:
Margo Berryman
GODZone Media Manager
P: +64 21 246 3342
E: margo@qt.co.nz