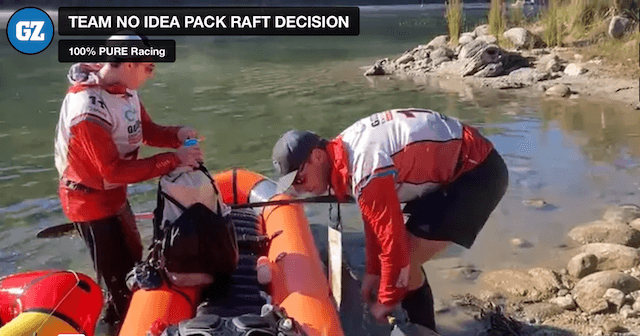 Latest News
BIG STRATEGIC MOVE BY NO IDEA
Saturday 25th February 2023
News Categories
A massive strategic move by team No Idea is currently underway at One New Zealand GODZONE as the team is streaming down the side of Lake Monowai surpassing other teams who are trekking along the ridge-line high above.
At the CP19 Lake Monowai junction No Idea were the first front running team to choose to pack-raft the second part of the Green Dean Traverse and so far that strategy is paying BIG DIVIDENDS.
They are moving past Tiki Tour, Thought Sports and almost Avaya as they pack raft down below them on the lake.
Race Director Warren Bates says whilst No Idea still had to climb up to CP20 and back down to their boats they now have a couple of hours to sit in the pack raft while the other teams are slogging on their feet.
"This is probably one of the biggest strategic moves in the entire race and so far its working out for No Idea. Ultimately we won't know what the outcome is until they have to stop pack rafting and then trek carrying their boats to TA6 at Thicket Burn but its damn exciting to watch this young team make that bold move."
He says this could split the front running field in half as other teams Rab Wahine and Fear Youth have also followed suit choosing to pack raft the second stage down Lake Monowai.
"Keep watching the tracker because we won't know how this plays out until these teams start to trek up and over to TA6. Will they actually be in front of Tiki Tour, Thought Sports and dare I say it even Avaya? Time will tell!