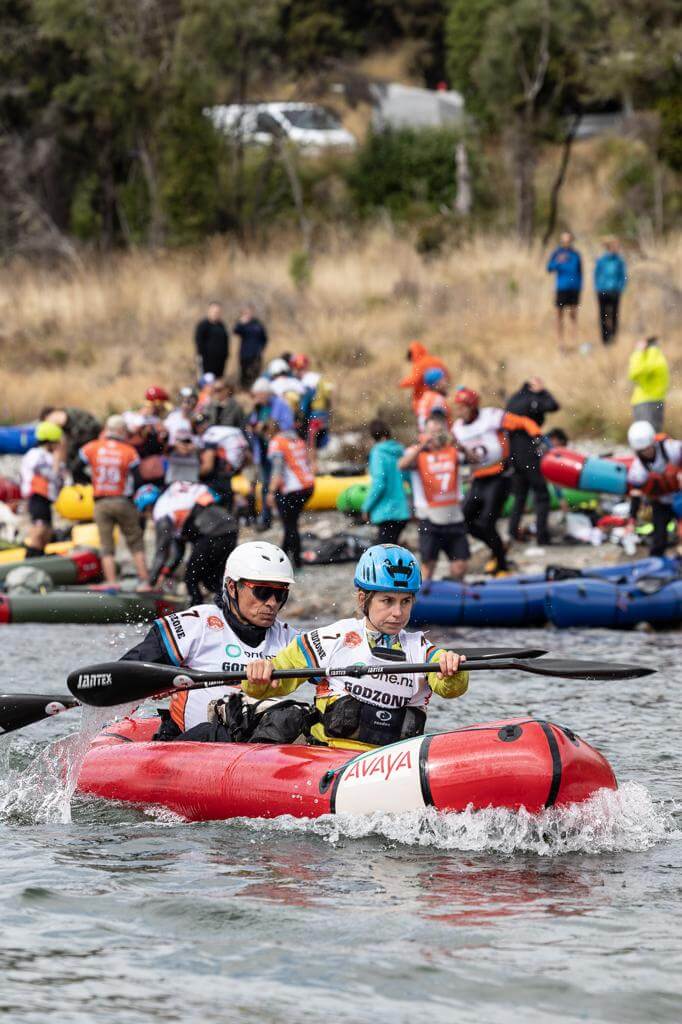 Latest News
AVAYA JUMP TO LEAD
Thursday 23rd February 2023
News Categories
It's taken less than three hours for One New Zealand GODZONE current championship team to take the lead at Chapter 11 in Fiordland. The adventure racing champs in typical fashion kept things casual off the start-line on the shores of Lake Te Anau this afternoon and waited for the melee of mountain biking teams to settle before pushing their way forward.
Arriving at Fraser Beach they transitioned like pro's into packrafts and out onto Lake Manapouri heading for the Waiau River.
At 5.33pm, just two and a half hours from the start they slipped past team Fear Youth on the river to take the lead.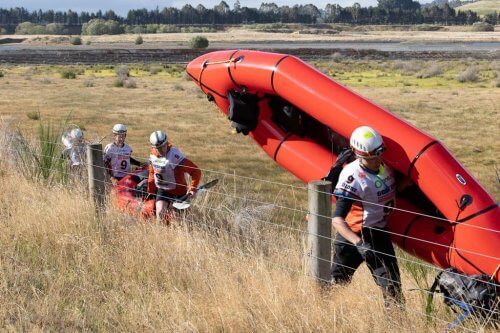 And from there it's been what looks like a simple execution to get off the water and head for TA2 Borland Burn where the overnight trek on Mt Titiroa starts.
This morning GZ Race Director Warren Bates said the team were still at the top of their game.
"Avaya will push hard today to create a lead and it's critical for those chasing teams to stay with them for a chance to race alongside. If they don't manage to hang on come tomorrow these teams might never see Avaya again in the entire race."
His expectation is for Avaya and the lead bunch to trek all night opting for no sleep on the first night instead pushing hard to reach TA3 at Hope Arm Hut on Lake Manapouri.
"This is where we will see the real split if Avaya get on the water by mid morning tomorrow they will be firing. They are some of the world's best paddlers and will use this stage four pack-raft section to their advantage – it will be game on."
At this mornings registration Avaya's Nathan Fa'avae told media GODZONE Chapter 11 will be his last expedition race.
" This is my 40th expedition race and I am up for the challenge but this is my last one."