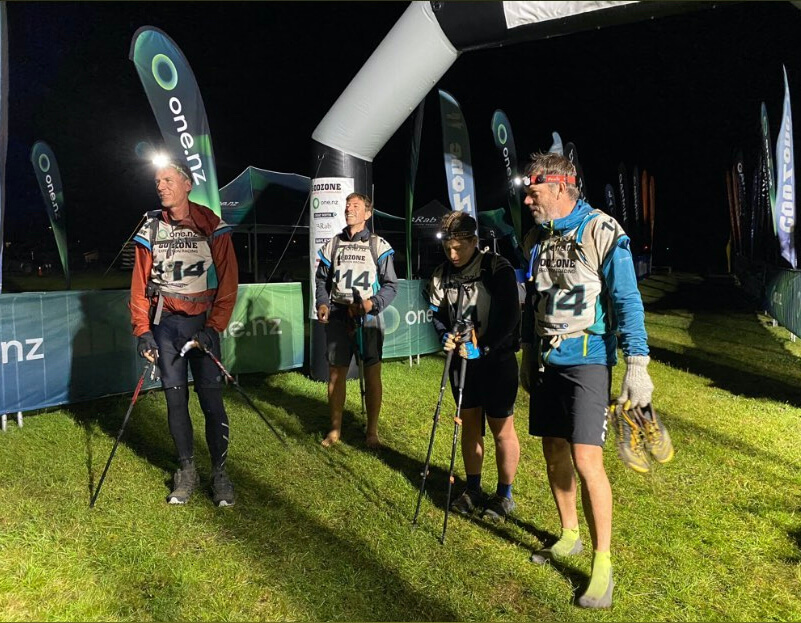 Latest News
GODZONE LUCKY LAST TEAMS
Friday 3rd March 2023
News Categories
Where are the Bears have the honour of being the lucky last full course team to cross the One New Zealand GODZONE finish line at 2am this morning (Friday) as a fully ranked team.
There were plenty of Jimmys Pies and beers to cheer them in after their long nine day odyssey around the 580km course.
It was a bit of a family affair with team mates Michael Lieshout, Greg Lieshout, Gerard Lieshout and Kathryn Lydiard completing the course together.
Meanwhile the team who snuck in just before them at midnight as second last fully ranked team Team 21, Mates in Construction had good nutrition and mental health as their race motivation.
Luke Carroll – packhorse and motivator, Ian Walsh – team captain, Tessa Aukje Dekker – supplier of treats and nutrition and Josh Gordon – navigator had a goal to complete the full course and they achieved it.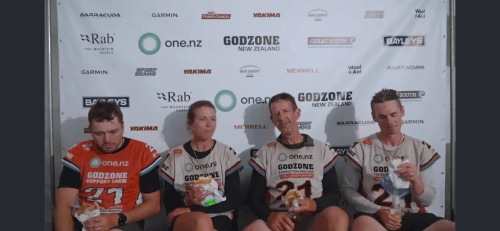 They were called Mates in Construction for a good reason.
"Josh and I both work for commercial building companies in Christchurch," says Luke, "and when I mentioned to the team my work is associated with a suicide awareness and mental health charity in the construction industry – they were all keen to support it and have that behind us while racing GODZONE."
He said it sparked a good bond between the team who spent hours and hours together out on the GODZONE course.
"When we talking about the charity it allowed us as a team to start a conversation about our own mental health, which helped us to open up little bit with each other which was really cool."