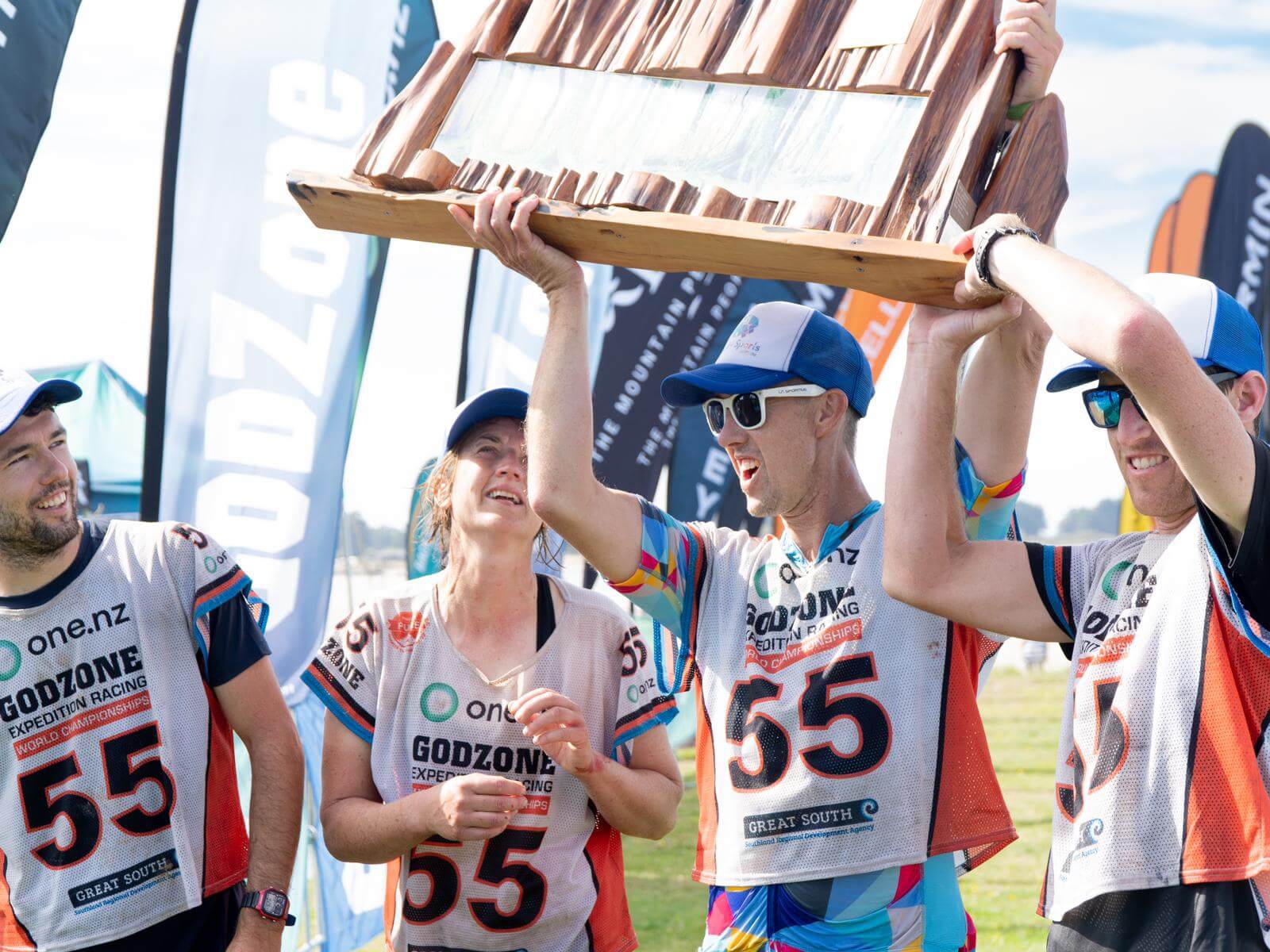 Latest News
International Trophy Hunters
Wednesday 1st March 2023
News Categories
Australian team Thought Sports represented at Chapter 11 taking out the official One New Zealand GODZONE International Trophy. The experienced team of Rob Preston, Katheryn Preston, Tim Boots and Robbie Hunt completed the race in just under five days having duelled constantly with team Tiki Tour for third place.
The Australians eventually settled for fifth spot crossing the finish line behind Team Rab Wahine who claimed fourth.
Rob Preston said the team enjoyed racing in the top five, were stoked with how their race went and found the Fiordland scenery incrediable.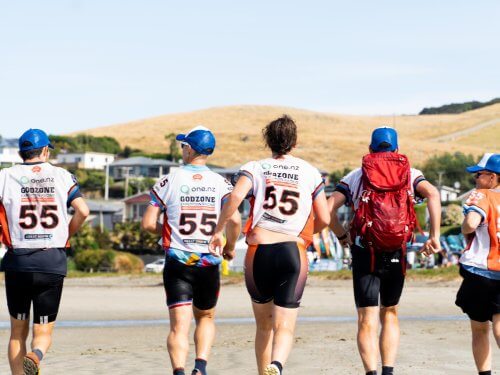 " We were really happy with our performance racing alongside other top New Zealand teams. GODZONE has the best courses and the best teams which is why we keep coming back to compete here."
He said Thought Sports pushed hard at the start of the 580km race to position themselves up the front.
" We didn't always pick the correct route choice but the scenery and the weather made the racing all the more bearable. The day we trekked down off Mt Titiroa and onto the pack rafting at Hope Arm Hut was stunning with Lake Manapouri beautifully calm. We kept pinching ourselves being out in the middle of that massive lake surrounded by Fiordland mountains and felt truely spoilt to be there."