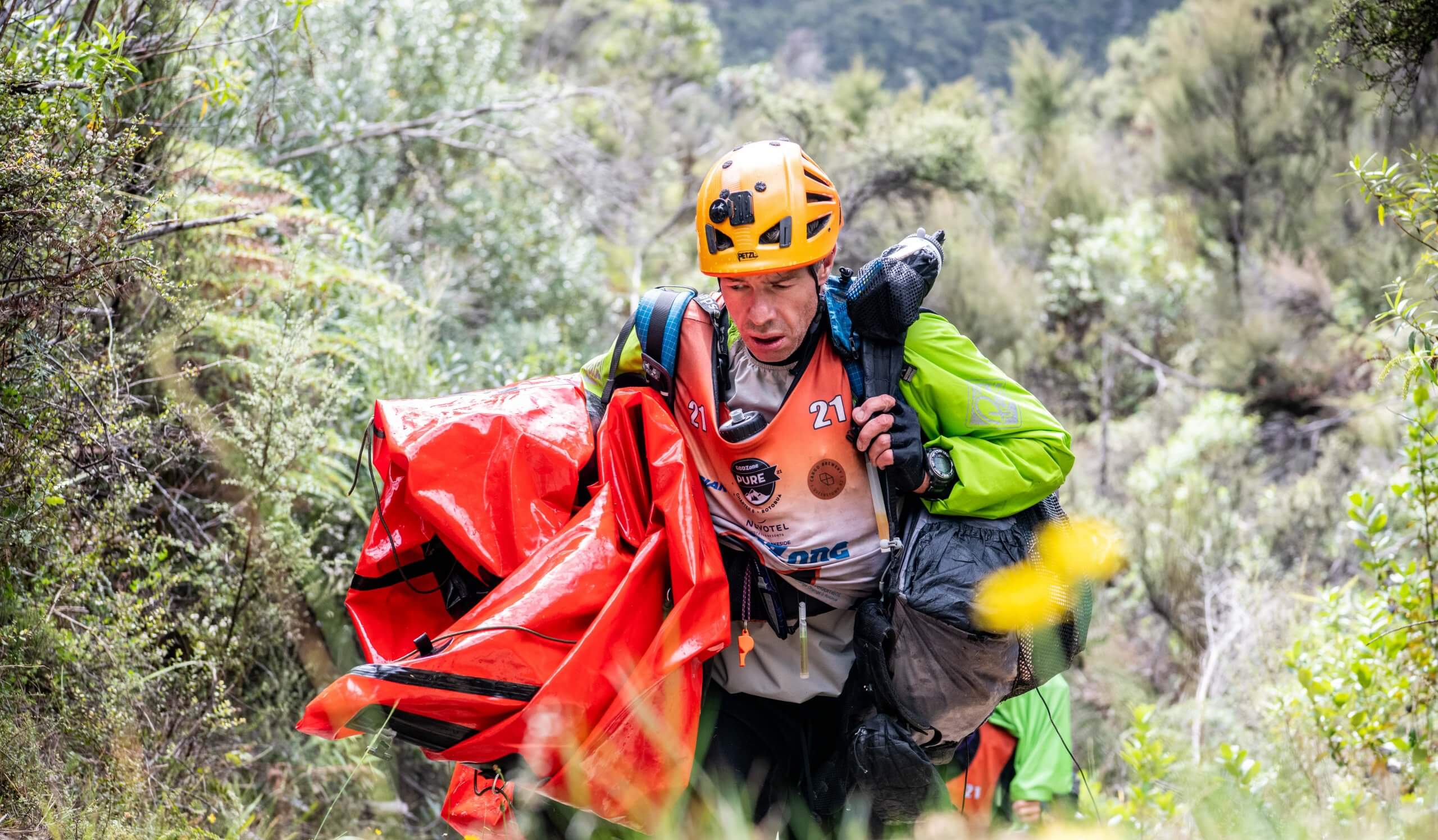 Latest News
All about feet and pace
Monday 8th March 2021
News Categories
GODZone Chapter 9 is not easing up, and neither is the pace nor the anticipation.
In a 'normal' sport, one would say you could safely bet your bottom dollar that Avaya (56) will reach Waipa Hub in the Redwoods first, most probably on Wednesday morning.
But as Race Director Adam Fairmaid says, adventure racing is not a normal sport, and anything can happen between now and that finish line.
Avaya is currently storming through the 88km Stage 7 trek that traverses the Kaweka and Kaimanawa Ranges.
Yet still, that finish line even for Avaya who is half a day or 30 kilometres in front of second placed Tiki Tour, (13) is still on the other side of a significant amount of adventuring; a 27km mountain bike along the Tongariro River, a 57km paddle on Lake Taupo, another mountain bike ride around Kinloch and Lake Ohakuri, a 13km packraft on Lake Ohakuri, and to finish off, a 38km mountain bike to the finish line at The Redwood forest.
Phew. And they started last Friday morning.
"If Avaya can maintain their pace we expect to see them on the lake tomorrow morning, then they'll be on a bike ride."
The majority of teams are currently on the the Stage 6 trek/packraft down the Te Iringa Track and down the Mohaka River, easing their way through to the 88km trek.
Adam said the big trek will test most people, and the key to making it through in one piece is to look after the feet, and keep moving forward.
"There could be a lot of carnage, lots of sore feet and joints."
If teams are doing it too tough through the trek, there is the option to shorten their route and duck out to Oamaru Hut from Boyd Hut.
"We have this up our sleeve as an option. But only if there is a significant problem."
Today there was some good hang out time for Racers Edge – Torpedo 7 (21) and Ataraxia – MACPAC (01) who trekked together for quite some time.
Just ahead in third place is iSport, who banked some great sleep on the river last night and are tracking strongly.
"There will be a big battle for second and third place the way things are going, and there could be some
good movement between the top 10 teams. A lot can happen overnight."
Taking a moment to reflect on the other end of the field, it was a significant moment for a few teams at Clements Clearing Camp, TA5 at 4pm; if they hadn't made it out of here by then they were bumped onto the short course.
Emotions were high and varied with some teams happy to accept their fate, and others were absolutely gutted.
"It's actually pleasing to see how many are still in the race. And everyone's still got a long way to go."
By Annabelle Latz
GODZone media