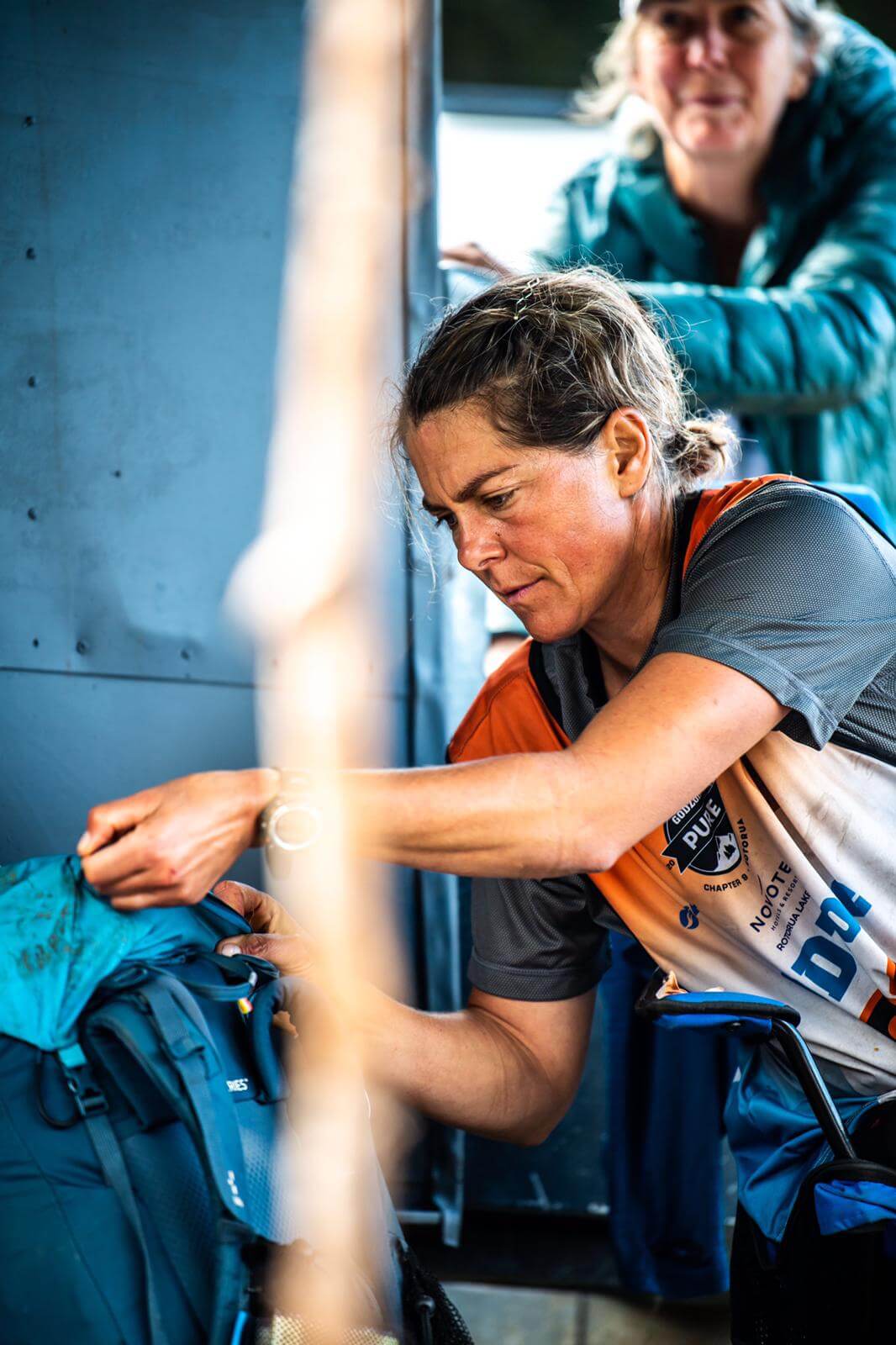 Latest News
A sure shuffle for those chasing the leaders
Sunday 7th March 2021
News Categories
Behind the current podium potentials there's a few shifts going on.
It looks like Ataraxia MACPAC (01) and Racer's Edge – Powered by Torpedo 7 (21) are spending Monday evening and night taking turns in the fourth and fifth spots over the Te Iringa Track and Mohaka River.
Both teams are very well respected by the adventure racing community, having raced around New Zealand and abroad.
Racer's Edge – Powered by Torpedo 7 led by Wanaka's Richard Anderson had a storming Stage 4 rogaine through the Whirinaki State Forest, subsequently shifting from ninth to fourth place.
Which demands no great deal of surprise really, as two of its members have done all nine GODZones – Richard Anderson and Tim Farrant, while both Tim Sikma and Sarah Prince are ace navigators.  
Event Director Warren Bates once described Torpedo 7, (as they were currently known) as the 'bridesmaid team', ie: they have never won a GODZone, but are always right up there.
And remember that this is adventure racing, and anything can happen overnight.
"They will still be looking to place, they'll be saying 'I want to be right there," says Bates."
Tom Reynolds, Hannah Lowe, Matt Jeans, Shaun Palmer make up Ataraxia MACPAC, and they've been bouncing along the whole race so far, always 'that chirpy team' at transitions and checkpoints.
Tomorrow's going to be all about the mid pack action, as things are tight between the fourth to tenth placed teams.
These teams have all been performing solidly, not overcooking and most probably leaving enough in the tank until the pedal across the finish line at Waipa Hub, Redwoods in a few days' time.
Front running teams will be camping just before, or along the Mohaka River tonight, all dark zoned from 8pm to 7am.
Warren says first placed Avaya will not be worried at all about this, as Nathan even mentioned at TA5 that they were looking forward to their sleep on the river.
"He'll just say, 'let's pull over here, this looks nice."
By Annabelle Latz
GODZone media crew