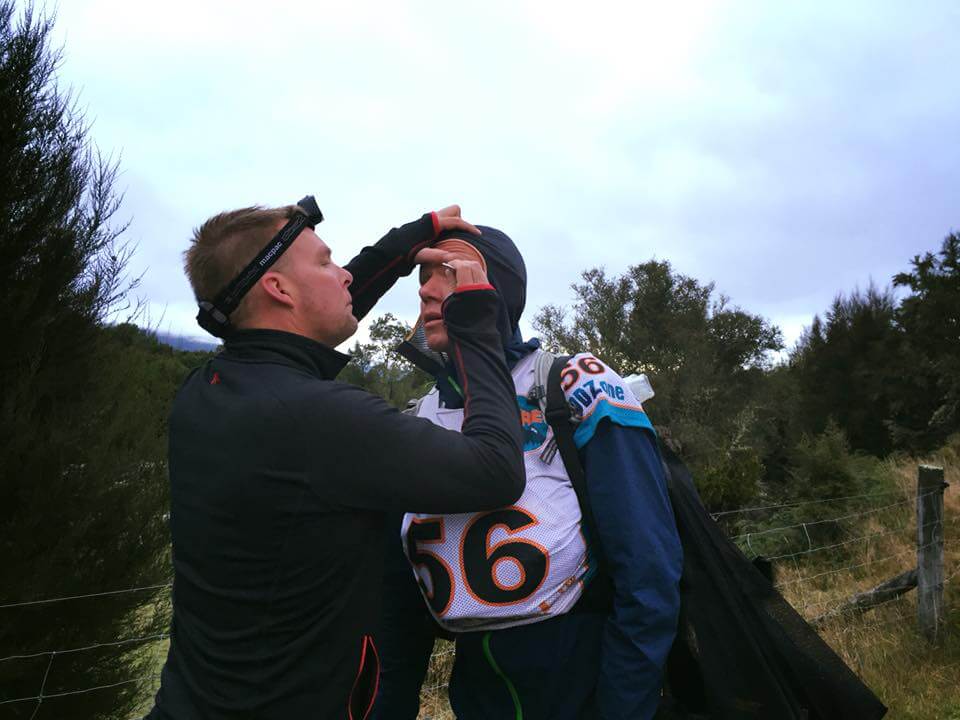 Latest News
Update on teams
Tuesday 5th April 2016
News Categories
There have been some more changes to team with some dropping out of losing a member as the back of the pack arrived into TA3 after the Red Hills trek.
Teams 30 NCX Simon Woods, Owain John, Stephen John and Carrie Lakin and 4 Tussock Jumpers Benjamin Lott, Paul Ayres, Steve Mosley and Sarah Brunton have moved onto the Pursuit route after the trek. They will be ranked below any other Pursuit teams.
Rebel Foods are now racing with three after Mark Williams had to pull out. He injured his eye on some gorse up on the Red Hills but battled onto TA6 where doctors told he shouldn't go any further. Hadyn Key, Lisa Bates and Bas Smith are carrying on unranked.
Another team racing with just three is Pursuit team 70 AR Team Adventureracing.co.nz, with only three carrying on from TA3.
Team 23 Isodopes have also lost a member and will be doing the Pursuit course unranked from TA3.