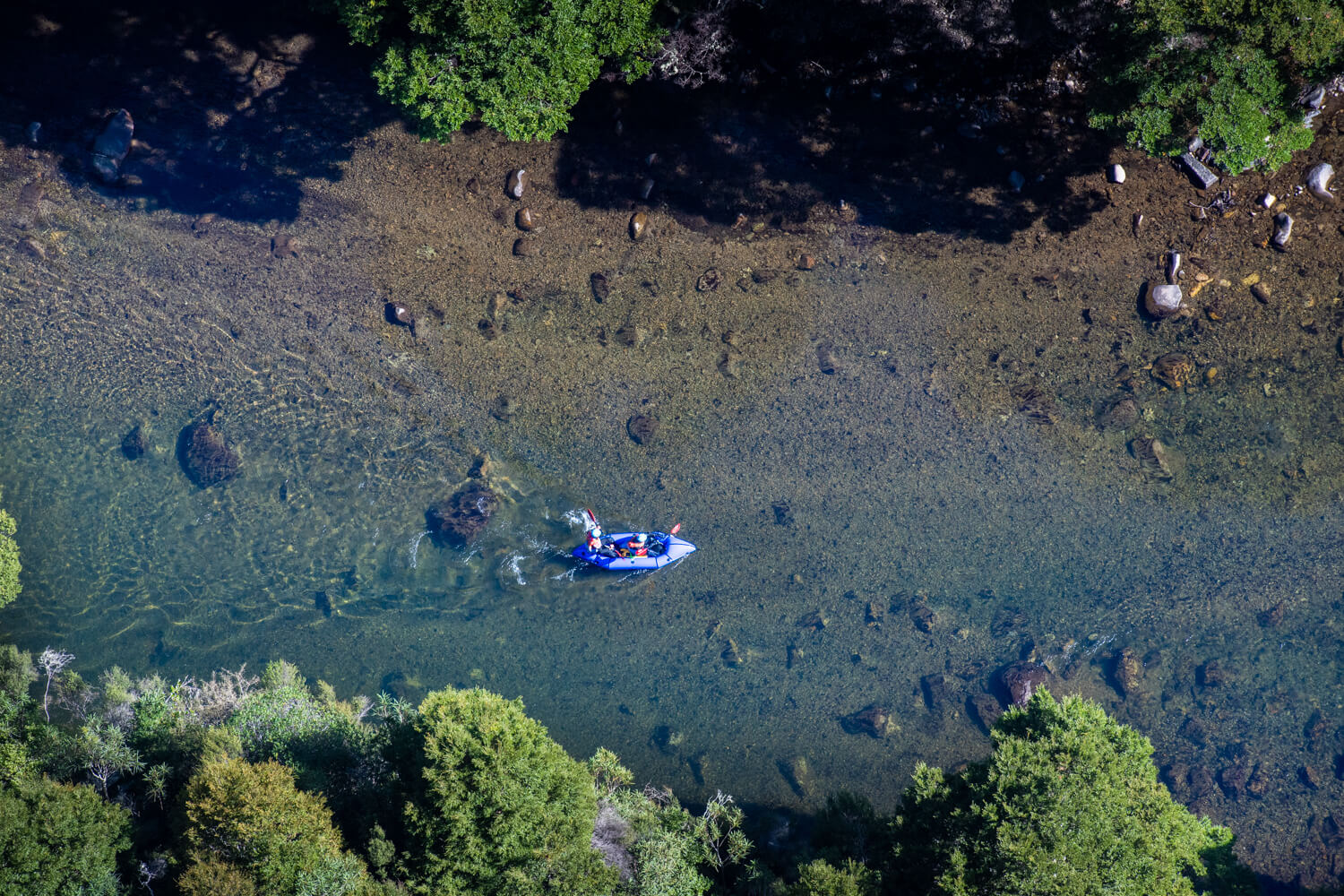 Latest News
Tides of emotions
Tuesday 9th March 2021
News Categories
---
---
Emerald pool after emerald pool, trout, deer, and changing weather patterns.
A scope out high over the Kaweka and Kaimanawa Ranges this morning brought into context just the magnificence of the area these GODZone Chapter 9 teams are gracing.
Race Director Adam Fairmaid said it was interesting to see how spread out all the teams were over this terrain, equalled by the range of emotions and pain.
He said conditioning and fitness is a big factor from this stage of the race onwards.
"Things are ticking along. It's a long course and it's a tough course, but they are getting through it. We will see a bit of carnage in the trek from the back teams probably, but you just never know."
The enjoyment the teams were getting from the paddle down the Mohaka today was obvious, whether it be those vying for a top 10 spots, or those leading from the back.
"It is just so stunning to be down there amongst that water, and the teams know it."
With the Stage 7 88km trek ahead of them, they'll certainly be making the most of less time on their feet.
There is a good battle for second and third place between Tiki Tour (13) and iSport (7) at the moment. There hasn't been much space between them all day, but Adam says this holds far more strategic behaviour than what meets the eye.
"They're more keeping an eye on each other, than just out there for a chat."
"But here is a bit of hunger out there, there is still a lot of pride in coming in second, and they will lay their bodies on the line to do it."
Tonight there could be exciting changes, and Adam predicts they may both move swiftly through the transitions.
"They will have to be very strategic about sleep."
There is also a good battle forming between fourth and fifth placed teams; Ataraxia  – MACPAC (01) and Racers Edge – Powered by Torpedo 7 (21). They're about two and a half hours behind Tiki Tour and iSport, but there is only minutes between them.
"Between these two teams there's a three to four kilometre difference. It'll be interesting to see what happens."
Out far ahead is Avaya, who have just finished their 57km paddle across Lake Tekapo and are now on the riding a 56km bike leg from Kinloch to Lake Ohakuri.
They're more than seven hours ahead of iSport and Tiki Tour.
This is adventure racing, and we must never forget the unpredictability of this sport.
Despite this, a victory is all but in the bag for Avaya (56), at Waipa Hub, Redwooods.
"Avaya have a substantial lead, so they will be feeling pretty relaxed and might even grab an hour's sleep. What time they finish tomorrow all depends how they want to play it."
The finish line fever is always a fascinating place to be, and no one knows the fluctuation of emotion levels like Adam and Event Director Warren Bates.
At every GODZone, these two faces welcome in every single team, no matter what time of the day or night they arrive.
From big hugs and smiles, looks of indifference, looks of disappointment, to floods of tears, it all happens.
"It's always interesting to see how people react on the finish line, it's pretty cool to watch."
Annabelle Latz
GODZone media