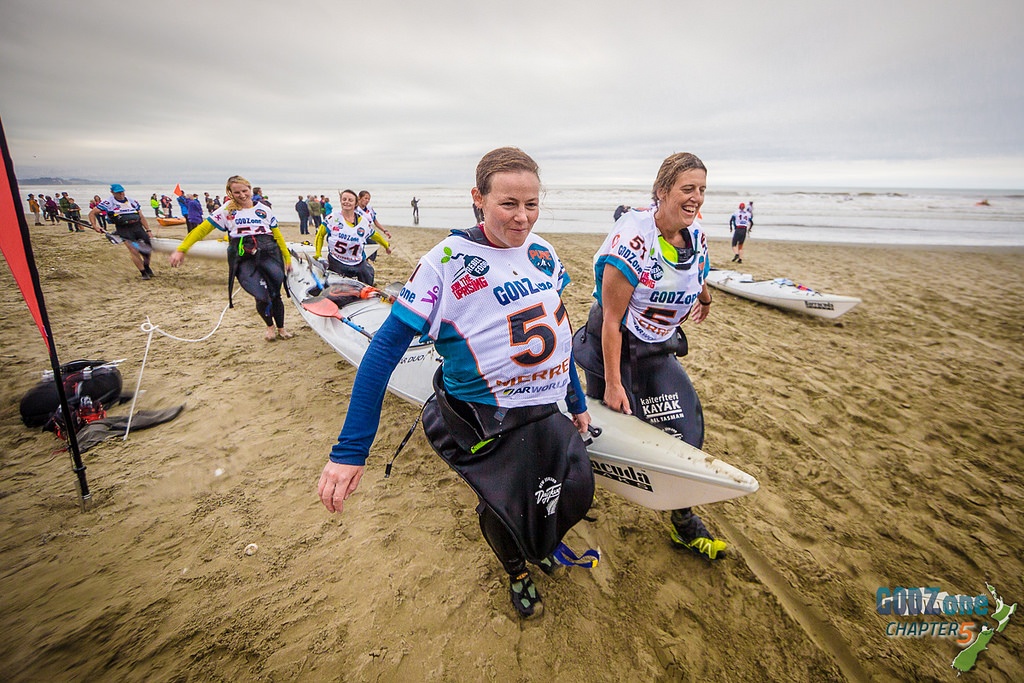 Latest News
Three all-female teams tackling GODZone
Monday 4th April 2016
News Categories
This year's GODZone sees three all-female teams take to the course for the first time.
At the start of the third day of the race, Seagate are running in tenth place as they paddle their way across Lake Rotoroa.
Fairies with Fangs and visitqueenstown.co.nz, the other two all-female teams, are still on the Red Hills trek and need to make up time to make sure they make the first cut off point in time.
Seagate have won GODZone every year since it started, but have had a makeover since Nathan Fa'avae retired from the team.
Sophie Hart, who was the only female member of Seagate, has created a team of four women. For her it was a conscious decision, born out of a desire to show what women are capable of.
She said: "For me it was a new challenge. I've done GODZone every year since 2012 and it was a great event but it's time to refresh and the best way to do that is by having a new challenge.
"For all of us, we're doing things we haven't done in previous years. Usually it's the guys making those calls out on the route and the woman is sometimes seen as the weakest link. We want to show what girls are capable of."
Georgie Griffiths from Fairies With Fangs created an all-female team because she wanted to be seen as an equal in her team.
She said: "I didn't want to be part of a team where I was a member that had to be pulled along, I want to be part of a team where we are all bringing something to it."
Some members of the third all-female team, visitqueenstown.co.nz, said they worried about not having any men in the team.
Megan Longman said: "When you look at all the other teams you've got to wonder why no one does an all-female team. But when you stop to think about what women are capable of, it's achievable."
Her fellow teammate Sophie Ballagh said: "I had no doubts about the all women thing. We can do it."