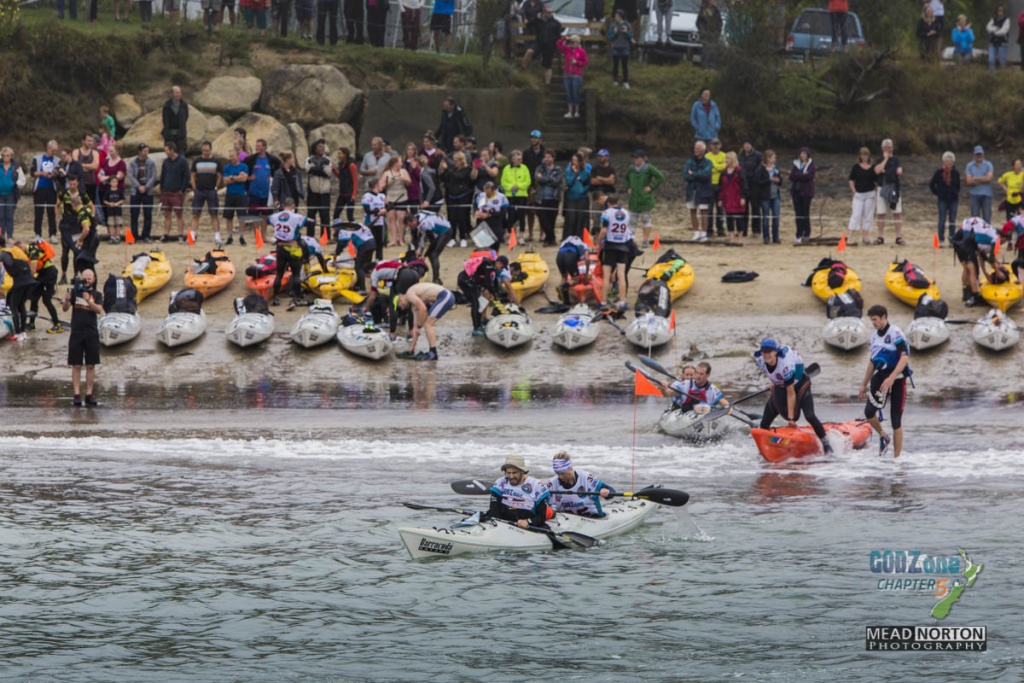 Latest News
Thanks for the overwhelming support
Saturday 2nd April 2016
News Categories
Thousands of people have come out to support GODZone Chapter Five teams as they make their way through the first day of the race.
With hundreds on the beach at the start line on Kaiteriteri beach and hundreds more waiting for the teams to arrive at Rabbit Island, competitors have been cheered on for much of the route.
As they moved onto the Great Taste Trail, supporters were waiting to cheer them on.
Race director Warren Bates has been blown away by the support from the public.
He said: "I have been adventure racing for 20 years and I have never seen crowds like it. We were coming into towns and they were standing on the side of the road with their families. It was great."