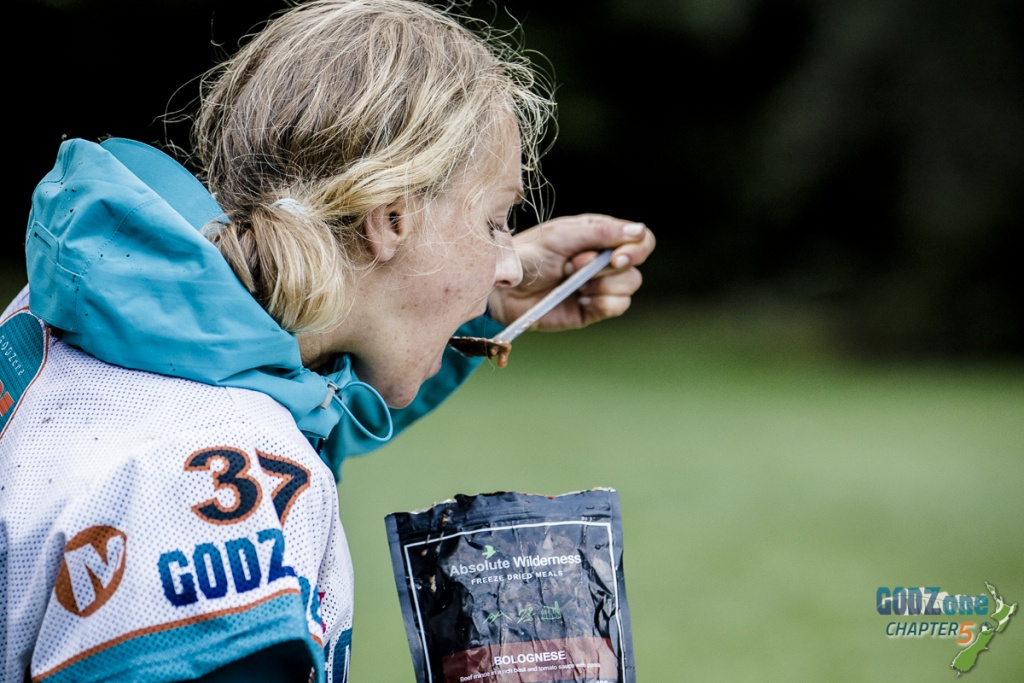 Latest News
Teams treated to hot meal at lakeside
Monday 4th April 2016
News Categories
Teams arriving at check point 16 at D'Urville Hut on the banks of Lake Rotoroa got a good feed thanks to Absolute Wilderness.
The team were handing out their freeze dried meals as teams arrived at the check point.
Competitors happily sat on the banks of the lake in the sun and tucked into their meals, enjoying a well earned rest.
Absolute Wilderness produces their meals in nearby Nelson.