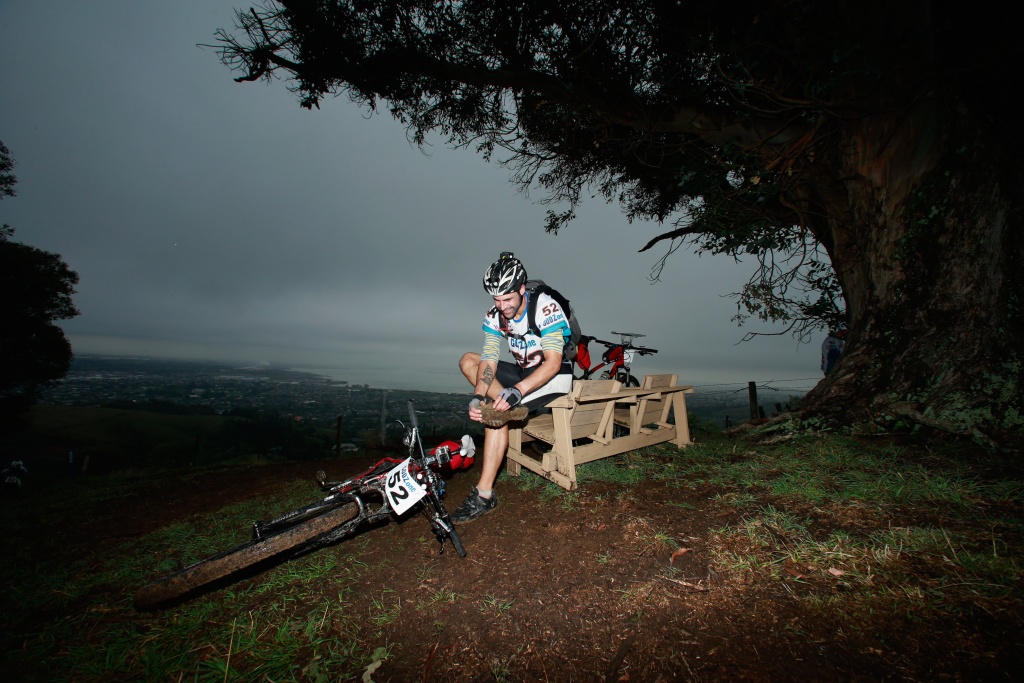 Latest News
Teams race through the night
Sunday 3rd April 2016
News Categories
GODZone Chapter Five teams are racing on no or very little sleep as they biked and trekked through the night.
The dark and low lying fog slowed down some teams during the mountain biking section through the Richmond Range. Some found themselves biking off track on the forest tracks before heading back in the right direction.
Many hit the second transition area in the middle of the night, swapping their bikes for hiking boots and heading into the Red Hills.
Among them were all-female Seagate who arrived said they "struggled a little bit" but "did a really good job" overall when they arrived at TA2 Wairoa Gorge in good spirits.
The Cure Kids Team arrived at 2am having had a three hour rest on the course.
Rob Nichol said: "It's goof. We ended up carrying our bikes for a bit. Other than that it's going very well. Sophie tried talking to us but we're boys so we don't talk."
Richie McCaw said: "It was pretty good – there were some good hill climbs in there."
Meanwhile the front of the pack were already well into the third stage of a 52km trek through the Red Hills. Chris Forne's team Yealands Family Wines and Stu Lynch's Swordfox joshed for first place all night.
As the sun rose on the second day of the race the two leading teams are on different courses headed towards TA3.