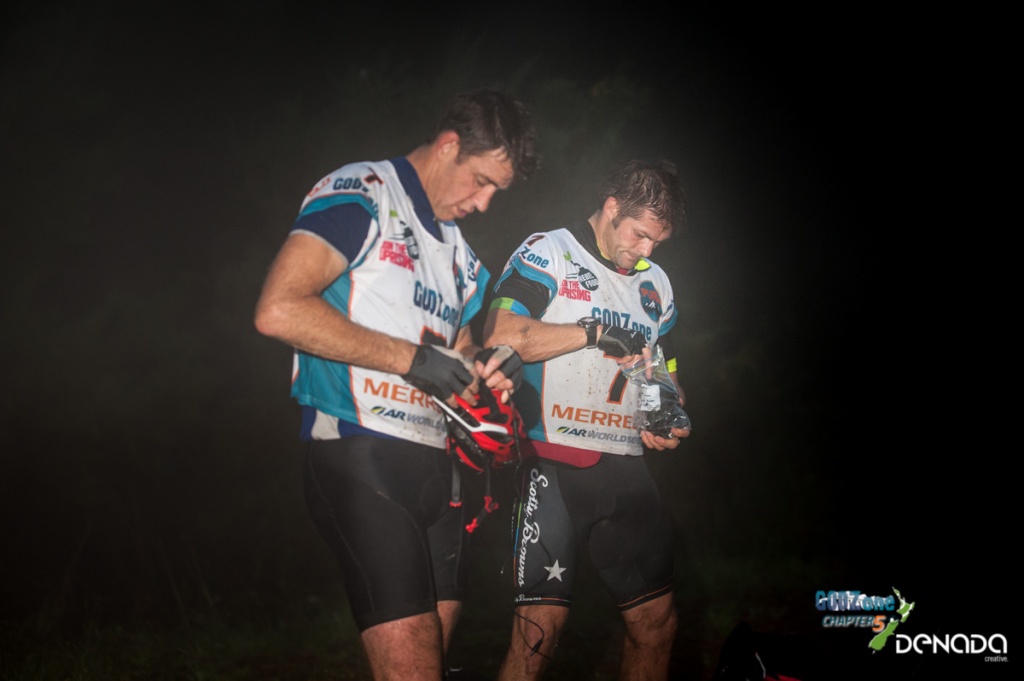 Latest News
Team Cure Kids follow silent cycle with grueling trek
Sunday 3rd April 2016
News Categories
Team Cure Kids had a grueling trek across the Red Hills on the second day of their GODZone Chapter Five adventure.
Team member Sarah Fairmaid said: "We had a long stage, it was raining really heavily last night and was really windy this morning which meant we had no visibility.
"There was some tricky nav on the top which we had to take our time over. We made some small mistakes, nothing too major, but we are all feeling good."
Richie McCaw, Rob Nichol, Sarah Fairmaid and Ben Meyer had had a silent overnight bike ride through the Richmond Range before heading into the trek.
Sarah said she tried to talk to her teammates, including Rob Nichol and Ben Meyer, as they made their way through the Silvan forest but got nothing in return.
She said: "We didn't talk at all, they were mutes!"
Rob added: "Sarah tried but we're boys so we don't talk."
Despite his silence, McCaw said he had enjoyed the stage: "It was pretty good, pretty good. There were some good hill climbs in there."
Before the race, the former All Blacks captain said taking a back seat in the team is refreshing.
McCaw said: "It's completely different you know, in a good way. It's actually quite refreshing to be the guy focusing on your new learning.
"Hopefully I can contribute to the team, we'll all be taking turns navigating, for example. Being the new boy is actually quite cool."
The team have so far raised $293,000 for Cure Kids, a charity which funds research to improve child health.
Illness can strike any family, as the charity's fundraising manager Kelly Douglas can attest.
Her unborn baby will have to have open heart surgery within the first week of her life.
Before the operation, her baby will be able to survive thanks to a method developed by Cure Kids' Professor Bob Elliot in 1975, now used worldwide.
Douglas said: "At my 20 week scan I was told that my baby girl has tricuspid atresia and a ventrical septal defect, which means that her right ventricle hasn't formed and she has a hole in her heart. I'm now preparing for her to have lifesaving open heart surgery within the first week of her life and another two open heart surgeries before she is three.
"Without the work of Professor Bob Elliot and Cure Kids, she wouldn't have a chance of survival, as she wouldn't make it to the first operation. Your support to Cure Kids means so much – without it my baby girl wouldn't survive. Please support Rob, Richie, Sarah and Ben by texting GODZone to 933 to donate $3 to Cure Kids."
Donations of more than $3 can be made online https://everydayhero.co.nz/event/godzoneadventureforcurekids.