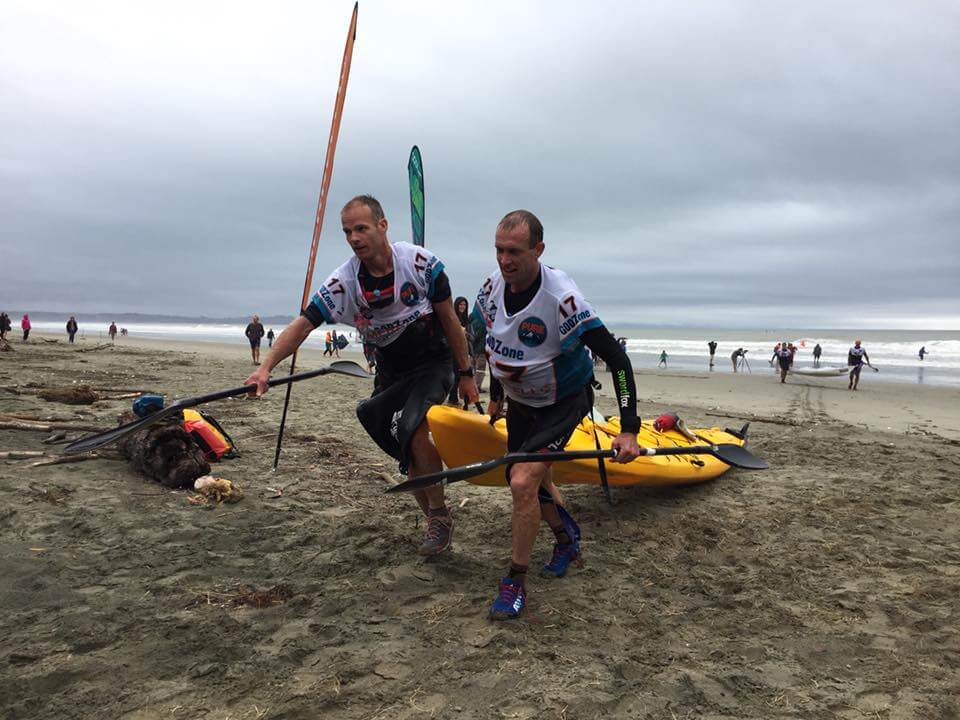 Latest News
Swordfox flying through the course
Saturday 2nd April 2016
News Categories
Swordfox are flying through GODZone Chapter Five, arriving first into Transition Area one on Rabbit Island after completing the 30km coasteer and kayak in 3 hours 27 minutes.
With the second team, Torpedo7, just two minutes behind, Swordfox didn't hang about.
They sped through the transition in just seven minutes, getting out their kayak and onto their bike for the orienteering stage.