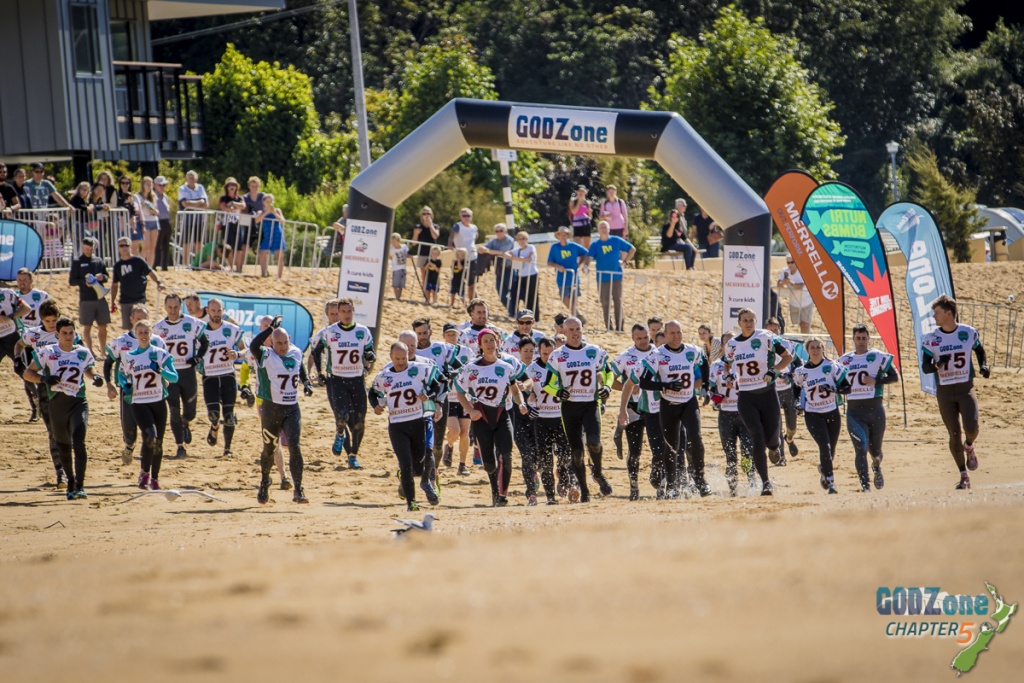 Latest News
Support crews ready for challenge ahead
Sunday 3rd April 2016
News Categories
Support crews are involved in this year's GODZone for the first time in the event's history. They're supporting the new category of Pursuit teams, who set off on the Chapter Five course on Sunday.
It adds a new dimension to the race with teams of passionate and dedicated supporters travelling between TAs to supply their team with equipment, food and a few treats.
Angela Johnston, who is in the support crew for her brother Toby's team Struth, was inspired by his efforts in last year's GODZone Pure.
She said: "Last year I followed Toby's team online – it's extremely addictive. Opportunity to take part came up and I jumped at it."
Along with fellow support crew member, Sue, she's concentrating on providing the team with what they need – and a few special treats.
She said: "Our main priority is to be where we need to be at the right time and to have food and their gear ready. And give them some treats they don't expect – give them a sugar rush. If they need a foot rub then we'll do that too.
"The idea is to get in and out as quickly as we can and onto the next point. What will be difficult to do is to find out exactly where they are if we lose signal and can't check the online tracker. We'll need to speak to them at each transition area and find out what their goals are and when they expect to get to the next point.
"We're all part of the same team doing the same event – if we mess up then we're all disqualified."
Team Greenhorns' support crew have their own support crew, with family and friends planning on driving hot homemade meals onto the course.
Father of one of the team, Nathan, David Sturrock is looking forward to the next few days.
He said: "It's been really hard to plan because we have no idea where they're going, we couldn't rent a holiday home or anything to be based at. We've not been a support crew for a multi-day event before so it's really exciting for us.
"We've brought them up doing overnight tramps, orienteering and biking, they've just taken that on to this."