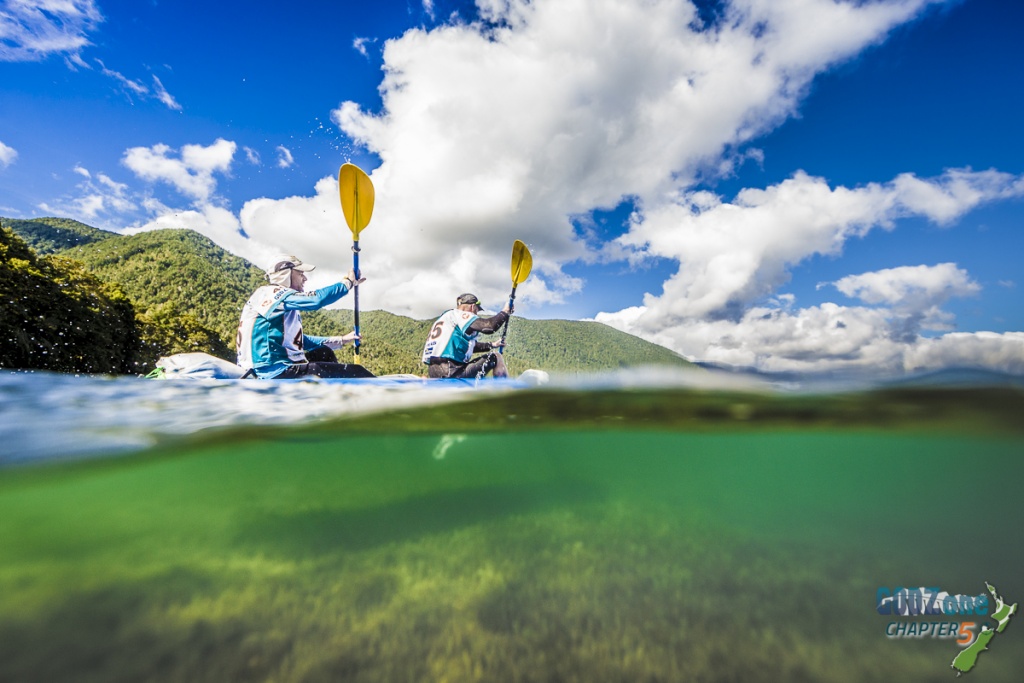 Latest News
Sun welcomes teams onto Lake Rotoroa
Monday 4th April 2016
News Categories
The sun came out to great the teams as they arrived at Lake Rotoroa today on stage four of GODZOne Chapter Five.
Photographer Alex Socci met up with some of the teams as they transitioned from their bike and onto the inflatible boats. Team 9 Adventure Medical Kits of Kyle Peter, Rob Preston, Mari Chandler were there, along with Seagate's Sophie Hart, Lara Prince, Emily Forne and Fleur Pawsey. Also captured on camera were Rebel Food's Hadyn Key, Lisa Bates, Mark Williams and Bas Smith, David Ayre, Rhys John, Anna Barrett and Huw John from GaryAnderson.co.nz and Outnorth Adventure Team's Christian Ericsson, Christer Casselsjo, Maarten Svensson and Kristina Carling. Also passing through were Scott Mead, Olof Hedberg, Whitney Hedberg and Erik Sanders from Team MONARX and Stromlonauts' Clare Lonergan, Rohan Kilham, Sean King and Kim Gilfillan.
Also there were team Cure Kids, who sung karaoke and said they are planning on racing up the hill on the trek on the other side of the lake.