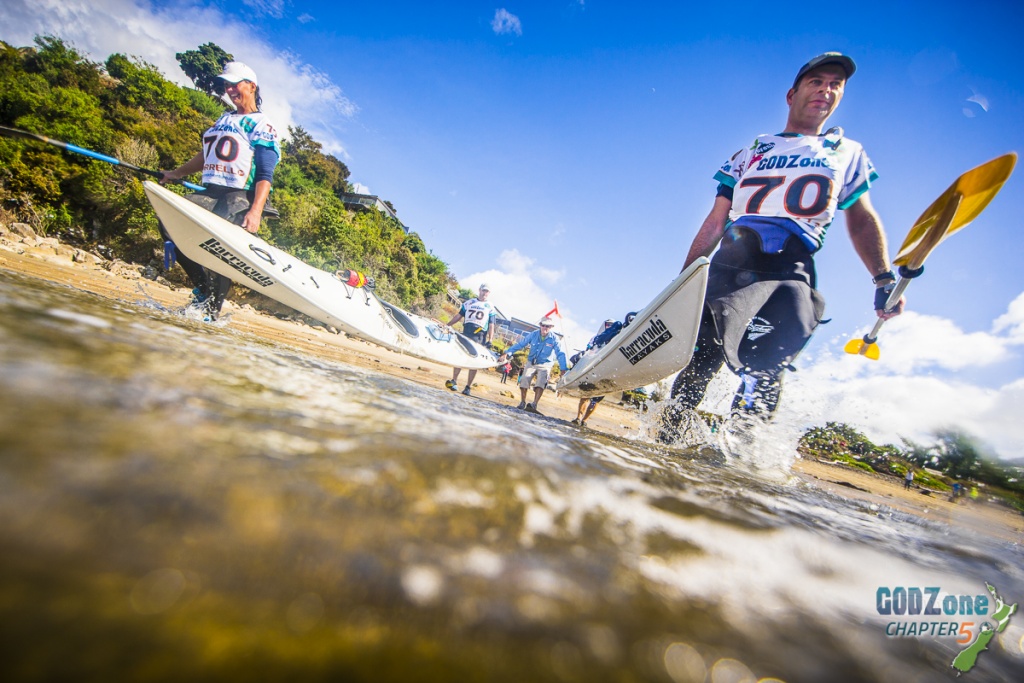 Latest News
Second wave of GODZone competitors start race
Sunday 3rd April 2016
News Categories
The second wave of GODZone competitors raced off the start line at Kaiteriteri this morning in pursuit of the 61 teams who left yesterday.
The new racing category is aptly titled Pursuit and has attracted ten teams eager to experience GODZone for the first time. Their own support teams will meet them at each transition point on the course.
"These teams will be chasing down the back of the field from the Pure category but there is quite a distance between the two. The Pursuit teams are just as serious as the Pure racers and despite them being on a shorter course they still want to win," says Race Director Warren Bates.
The Pursuits will kayak, trek, mountain bike and white water raft across 490km over six days. Bates says its very challenging terrain particularly for newbies to the sport.
"Some of these Pursuit teams have very experienced racers mixed with those new to multi day adventure racing. I expect they will take things quite conservatively with navigation on the trekking sections as that's where they can loose a lot of time if they rush and make a wrong turn," says Bates.
The teams have been able to watch the Pure teams travel the first stages on the live tracker over the past 24 hours and while that's a huge advantage, they still have to get out there an execute it themselves."
The first Pursuit team to reach TA 1 at Rabbit Island was team Silky led by Stephen Busby.