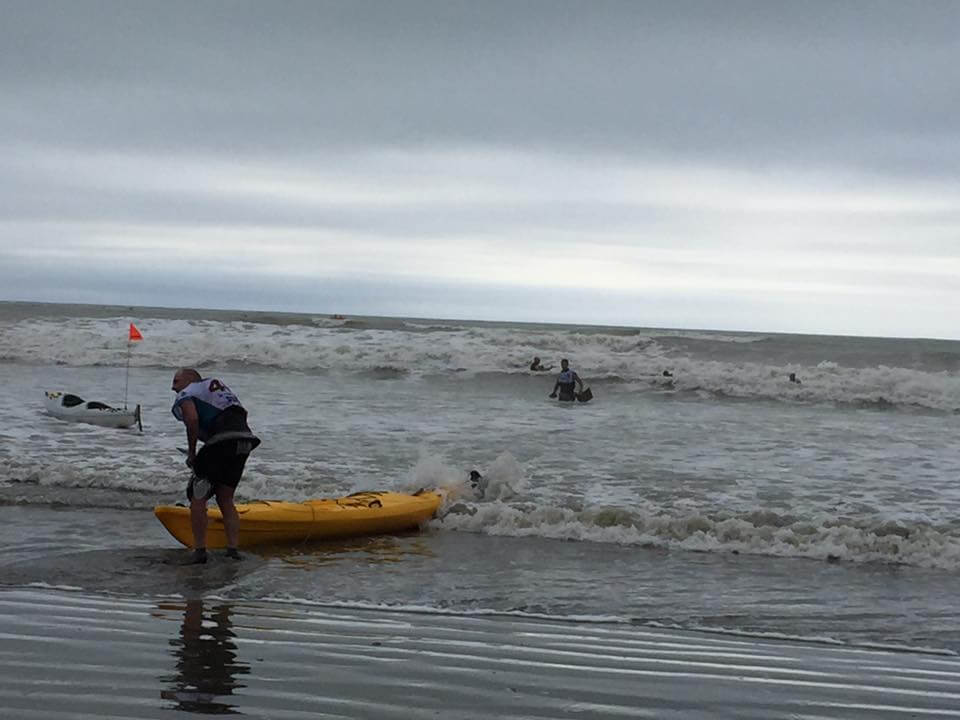 Latest News
Rough ride into first transition area
Saturday 2nd April 2016
News Categories
GODZone Chapter Five teams faced pretty choppy waves coming into the first Transition Area on Rabbit Island.
They had coasteered then kayaked round from Kaiteriteri beach and had to brace themselves for a rough ride into the beach.
Many capsized and team 56 Rebel Foods cracked their kayak in the surf.
It didn't stop the teams racing through the transition area to the next stage – two point to point orienteering courses round Rabbit Island then a 60km mountain bike along part of the Great Taste Trail.