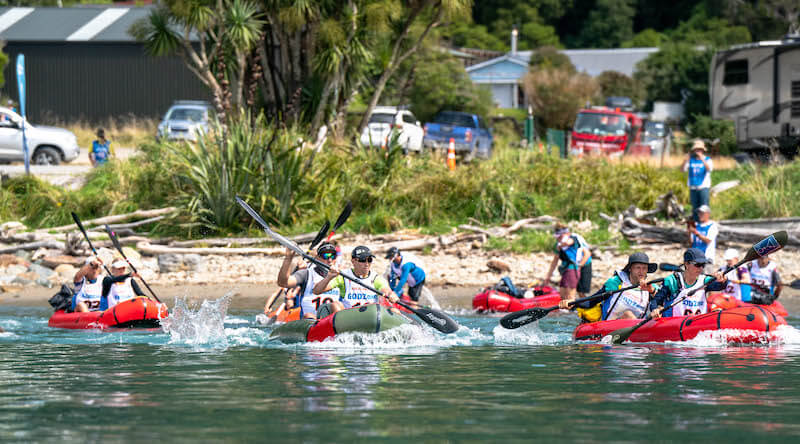 Latest News
REFLECTIONS ON CHAPTER 10
Friday 25th March 2022
News Categories
GODZone celebrated ten amazing chapters of the world's biggest adventure race with a beautiful yet brutal course that traversed the South Island of New Zealand.
Following 710km from the rugged West Coast to the East Coast it showcased why New Zealand is the true home of expedition adventure race globally.
GODZone Race Director Warren Bates says delivering ten Chapters has been a privilege.
"It's also been a very stressful at times but the heady cocktail of spending time in the awesomely beautiful New Zealand wilderness, hanging out with inspiring competitors, the amazing volunteers, working with the generous landowners and the core crew who help pull it all together, somehow makes it all worthwhile."
"The number of 'young' teams at Chapter 10 was extremely heartening and a sign of a sport in good and ever improving health here in New Zealand. If the trajectory is maintained, Kiwis will continue to shape adventure racing for the foreseeable future. We very much look forward to welcoming international teams back to this adventure paradise in 2023 and beyond."
The final event video for 2022 sums up the epic nature of GODZone Chapter 10.
Filmed, edited & produced by George Berry & Struan Purdie of We are Canterbury Media with camera operators James Hustler & Ben Wallbank.