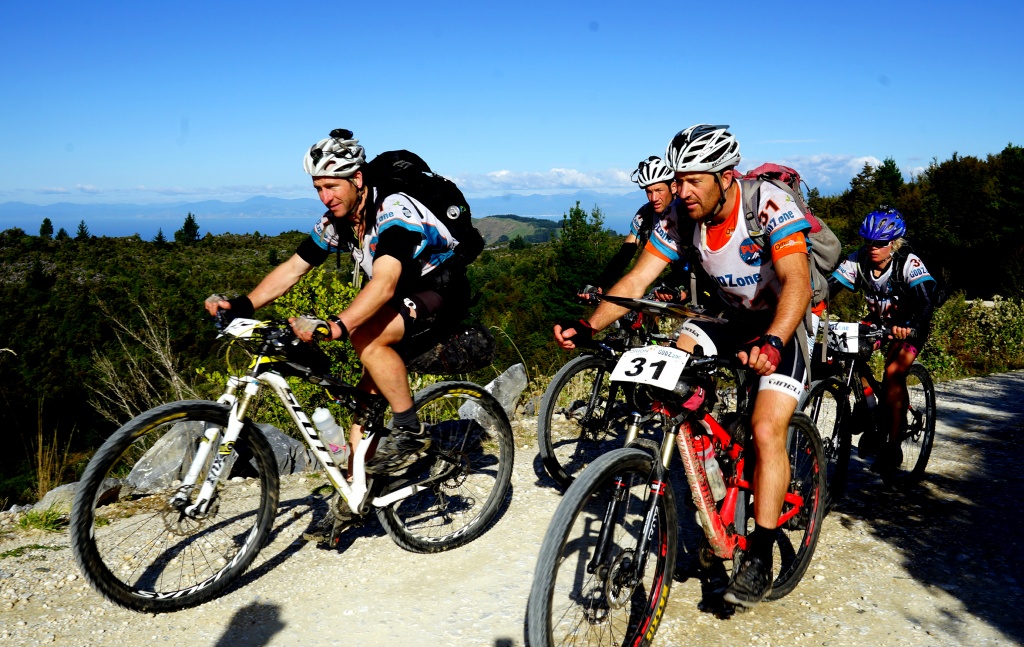 Latest News
Racing to the finish line at GODZone
Tuesday 5th April 2016
News Categories
The leading two teams in GODZone are racing towards the Abel Tasman National Park and the final stage of the 530km expedition event.
Chris Forne, Sia Svendsen, Dan Moore and Dan Busch of Team Yealands Family Wines have blitzed the latter stages of the race, trekking over the iconic Mt Owen in record time.
Newshub reporter David di Somma and his camera person filmed the team arriving into TA8 at Tui and said they could smell the finish line ahead.
"The whole team looked fresh managing to get three hours sleep up there in the Granity Pass Hut. Sia was very chatty and they were full steam ahead."
For the final two stages, the teams mountain bike from Tui over the Arthur Range to Totaranui and then sea kayak through the Abel Tasman National Park to the finish line at Kaiteriteri Beach.
Race Director Warren Bates says the team could finish in the early hours of Wednesday morning. Team Swordfox led by Brent Edwards are in second place and tracking two hours behind the leaders.
Further back the Pursuit teams that started the race a day later on Sunday on a shorter course are starting to catch some of the slower Pure teams. All teams at the back of the field are now racing towards the first cut off at 7am Wednesday morning. Teams that are not on the Matakitaki River by then will be short coursed and will bike directly to Mt Owen.