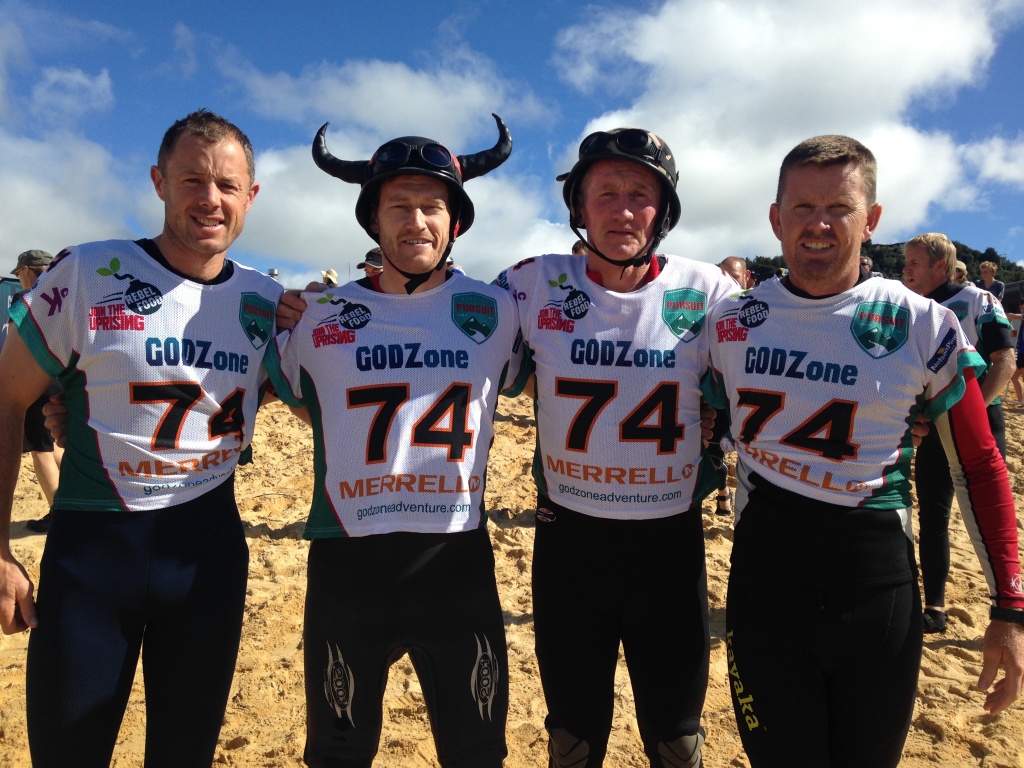 Latest News
Pursuit team steams past Pure teams
Monday 4th April 2016
News Categories
One of the Pursuit teams is steaming through the GODZone Chapter Five course, overtaking many Pure teams on the Red Hills trek.
Team 74 nEVEREST are more than halfway through the 52km trek, having overtaken seven Pure teams on the way.
It took them 3 hours 22 minutes to complete stage one coasteering and kayaking, and 6 hours and 21 minutes to do the mountain biking section.
Just one of them team, Graeme Ewenson, has done GODZone before on the Pure course.
None of his fellow teammates – Brendan Hickman, Anthony Oswald and David Howard – have done an expedition adventure race before but have all completed 24 hour races.
Before they set off, wearing their anti-seagull head wear, the team said they just wanted to complete the course.
David said: "We just want to complete the course and complete our own personal Everest."