Resources
Newsletter 2 – Chapter 11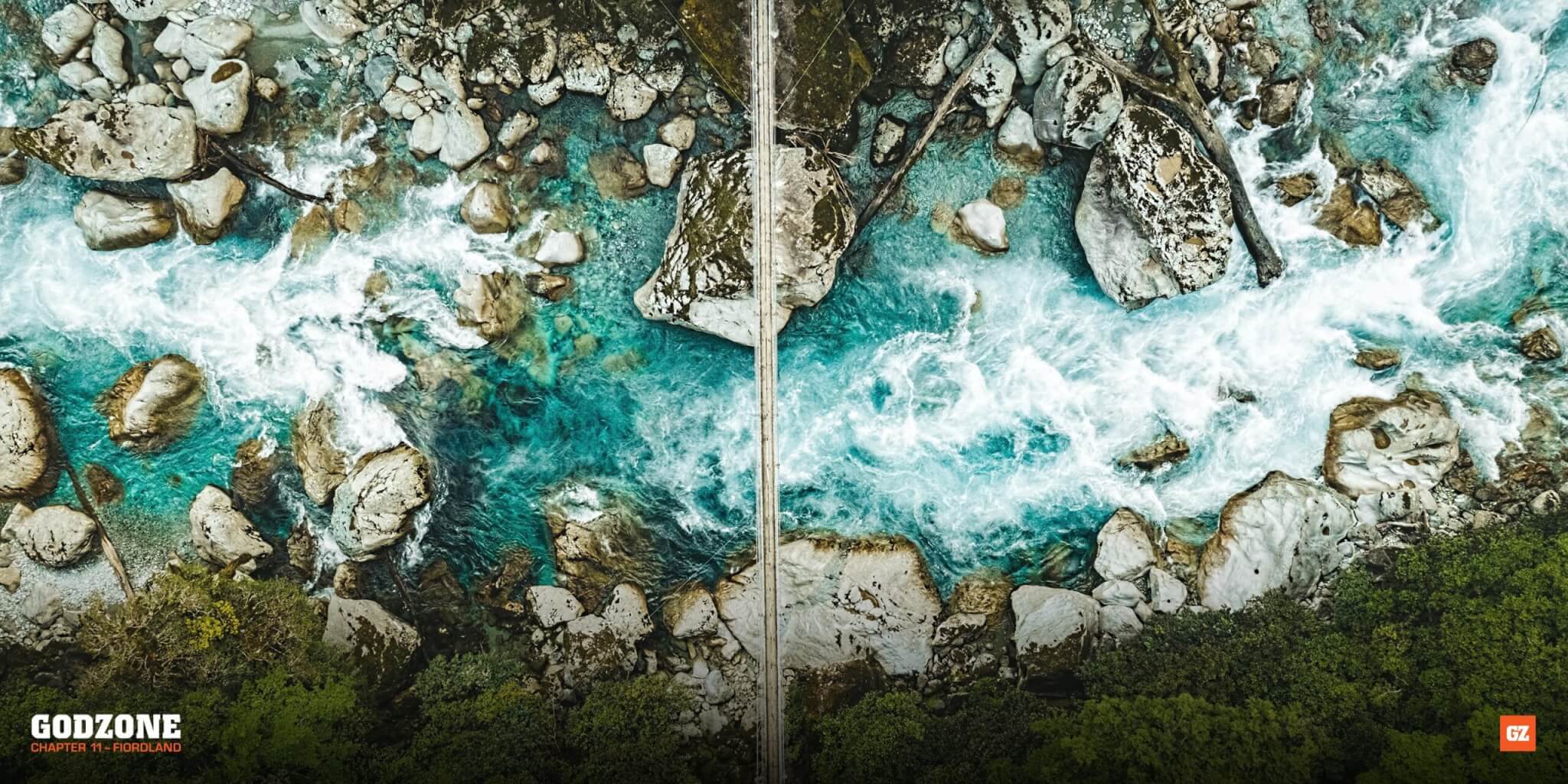 A massive thanks to you all for supporting Chapter 11, hosted by Te Anau and the wider region. Newsletter 2 is brief, providing some small updates to the information already released on the website and in the rather more comprehensive Newsletter 1. If you or your team mates, friends, family or supporters wish to keep up to date with developments then please remember to visit or like our Facebook page. If this Newsletter raises any questions or, if you are uncertain about any aspect of the event, please get in touch with us via the Contact Us page. We look forward to seeing you for more fun exploits in the amazing backcountry of New Zealand.
Welcome
….to the second update for One New Zealand | GODZONE Chapter 11.
This will be a relatively brief Newsletter with most key information already outlined on the website and in Newsletter 1. By now, you and your team should be purring along like a freshly serviced motor vehicle. Training should be fun and functional. Preparation should involve ironing out any uncertainties about what kit to use for the myriad of scenarios you are bound to face during the event. With the days lengthening and the weather warming up, the odd mission into the outdoors can focus on working well as a team and trying to do things with the minimal amount of fuss and expenditure of energy. You should enter the Xmas period full of beans, radiating a sense of wellness and be capable of annoying everyone around you with your relentless positivity and can do attitude. In three months time you will be experiencing a wonderful adventure through some spectacular landscapes. There is a lot to look forward to.
The full list of teams has now been released and can be located under the Chapter 11 tab of the main menu. All teams have now been allocated a race number which, you can find by visiting the Team List. As you will see, there is still a large amount of data missing. If your team is displaying any errors or missing information then please update your team profile using your unique log in – all information is directly fed from your inputs so don't blame us for your bloopers, misspellings, gaps, etc. Remember, sponsors (existing or potential) are not huge fans of teams who make mistakes or fail to provide the correct information. Furthermore, this information will be used to populate your profiles for Live Coverage purposes so please ensure it is completed at your earliest convenience.
As already noted above, this is a relatively short Newsletter. A lot of key information was released in 
Newsletter 1
and there isn't too much extra to say at this time in terms of overall race preparation. However, there are a number of very exciting developments happening within the GZ universe; a new GZ event in Australia, an entirely new concept race coming to New Zealand later in 2023, and amazing partnerships developing with some internationally recognised sponsors, who will help us elevate the event to the next level. So, without further ado…read on, enjoy your run in to Xmas, take some time off to connect with family and friends, kick off the year with a bang and get ready for a highly adventurous 2023.
General Housekeeping
If you have been to a previous Chapter of One New Zealand | GODZONE you will know that we like to things to run smoothly. Check out the general housekeeping items below for your attention. We encourage all teams (and in particular, team captains and/or administrators) to 'action' any items that require some form of input, in a timely fashion – it will help ensure that you have the best possible event experience.
Team List
As noted above, we need you to fill in the blanks. Visit the Team List and use your unique log in to update your details. If you have lost your unique log in, please get in touch and we can set you up with a new one.
Team Finder
A reminder to all teams administrators and/or captains that you can Sign Up your team to the Team Finder page, if you are looking to fill a position in your team. You can also look for replacements at the Team Finder Search page. Injuries, substitutions and last minute replacements are commonplace in expedition events and this feature may help you link up with that person you've been waiting for all your life (or, at least since you realised that your navigator was utterly out of their depth).
Support Crew Finder
The facility to find support crew and register an interest in becoming a support crew member has now been added to the website. This can be found (and filtered as required) on the Team & Support Crew Finder tab of the main website. If you know someone keen to assist a team, please get them to sign up. You may be thinking of racing GZ one day or know someone who wants to; what better way to learn than sneaking yourself in to a supporting role of a competent team of experienced racers?
Medical Forms Reminder
All competitors are required to fill out an online medical form prior to the event start. We need this information well in advance of that date so that safety crews and race medics have a chance to review the information and are aware of any specific details pertaining to individual athletes. All information collected remains confidential. Please follow the link to the online form and complete it as soon as you can https://godzoneadventure.com/medical-form
PLB Number Reminder
All teams should know that a PLB or emergency beacon is a mandatory requirement for this Chapter of GZ. It will be carried in addition to the YB GPS Tracker that the Organisers provide. The use of either of these devices will be outlined at the pre-race briefing and gear check. All teams must provide their Team Personal Locator Beacon Hex ID or UIN number (15 characters – numbers and letters) on their Team Information page.
Social Media Stars
We are always looking for interesting stories and people to talk about on our social media channels. We have a very large and growing platform of followers and they just love to hear and see what you lot are up to. If you have something really interesting to talk about, a good cause you'd like to support, or if you'd just like to share some epic shots or tales of your local (or not so local) adventures, get in touch with Belles and she just might turn you into a social media sensation. The best way to get hold of Belles is to send her a message via our Facebook or Instagram pages.

COURSE UPDATE
Newsletter 1 provided a decent outline of what to expect at Chapter 11. In summary: the GZ Pure course will be around 540km in length. The GZ Pursuit course comes in slightly shorter at 505km. Both courses follow broadly the same route with some subtle differences. The expected winning times are 4 days 12hrs and 4 days 14hrs respectively. Obviously you can treat these figures with a pinch of salt as they are subject to change, the vagaries of the weather and river flows, etc. But it serves as a guide. Depending on the course you are doing, there will be 9 or 10 transitions, of which, two or three will be remote or 'unsupported' (ie, you have to sort your own mess out and there won't be a nice support crew on hand to clean the fluff out of your belly button).
We don't like to give too much away. Part of the enjoyment of this kind of expedition racing is waiting to the last moment to discover where the course is actually going. There are some longer segments of advice in Newsletter 1, however, we would happily give out the following additional pieces of advice:
Navigation, particularly at night and in the forest, will have a strong influence on how your race unfolds
Trekking distances are not particularly huge, but time-wise, you will spend more doing this discipline than any other
You must stick together when paddling. If you lose sight of your team mates, it may be incredibly difficult to get back upstream fast to see what has happened to them. Water can flow fast and the side of the river may be a bush clad jungle. The rules state you need to be within 100m of each other at all times. It would be judicious to be within talking distance. With this in mind, try and optimise your paddling combinations so that you have evenly matched boat speeds
Rain tends to come from above. As humans we tend to think of staying dry as an exercise in stopping that rainfall coming down on our heads and soaking us from the top down. Long after the rain has departed, the bushes and trees can retain their ability to soak you for many hours. Pushing through them usually soaks you from the bottom up. Do not underestimate how cold this can make you at times, particularly at night. Fingers crossed for another spell of fine weather at GZ….but be prepared
MANDATORY GEAR UPDATE
There are two concessions/clarifications to the Mandatory Gear List. Updated specifications are laid out below:
DRY BAG(S). All equipment carried on water sections need to be protected by robust/100% dry bags. These may be one large dry bag which you put your backpack inside; or, dry bags contained within your backpack; or, a dedicated/specialist 'dry' backpack. This relates to all paddling sections for both the GZ Pure and GZ Pursuit events.
ADDITIONAL PADDLING LAYER. This can now be a wetsuit, drysuit or sharkskin-style clothing.

Some additional notes to these relatively small changes:

Previously we asked that all backpacks were contained within one LARGE dry bag or that the backpack was in itself, a dedicated dry bag style item with a sealable opening. Competitors are now permitted to put a dry bag inside their backpack and/or separate their equipment into a number of smaller dry bags.
Please note that all mandatory gear items (other than those items that are in use; eg, paddle, helmet, PFD, glow stick, throw rope, etc) need to be carried in dry bags when paddling, unless the item is being worn
Dry bags need to be robust and specifically for the purpose and not jiffy bags that have been purchased from the local convenience store. Teams are more than welcome (and indeed we recommend) double bagging where important items are pre-wrapped and then dropped into a dry bag
Please note that backpacks are not to be worn when paddling. When paddling in packrafts and canoes, teams are cautioned to avoid the risk of getting tangled in backpack straps in the event of a capsize. Keep clear of all potential snags
The race is being held at the end of February and we are hopeful of nice weather. Water and nighttime temperatures should (famous last words) be at their most forgiving. Having a lighter weight paddling outer layer could pay dividends…certainly in terms of weight on your back. It might be prudent to bring a couple of options, just in case the weather is unseasonably cold
Please note that your mandatory jacket and over trousers do NOT count as additional paddling layers. You require something that can stop water ingress and provide some level of additional warmth and protection, over and above these items
Event Sponsors & Partners
You will have seen the recent announcement that One New Zealand has become the Title Sponsor of GODZONE. This is a major step forward for the event and a truly exciting opportunity for us and adventure sport as a whole. As one of New Zealand's most recognised companies, this reflects very well on the wholesome nature of what it is we, as a community, do in our lives; how we connect with the outdoors and the positive stories that we tell in doing so. Director of Experience and Commercial for One New Zealand, Joe Goddard says "partnering with GODZONE is about connecting New Zealanders and the world to the things they love."
This news comes in the same Chapter as we announced a new Premier Partnership with Rab, who already have an established relationship within the sport. Rab have been supplying clothing to the world's best adventure racing team – Avaya – for several years. It is very fitting to have them partner with the world's best expedition adventure race. We have been blown away by the quality of the gear as we use it to explore the course for Chapter 11.
We'd just like to take this opportunity to acknowledge the amazing support we get from our event partners and sponsors. The fact is that without them, GZ would not happen. Entry fees alone do not come close to covering the cost of putting on an event and media showcase of this magnitude. We are lucky to have developed some wonderful long term relationships with many of our partners and we hope that you can recognise their support, down the line, in whatever way you can….whether that be through product choices, purchases or sharing their brands on your social media outlets. It helps us to keep the adventure racing ball rolling ever faster and further. We look forward to making more great announcements over the coming weeks and months as more companies look to get behind this great sport.
One New Zealand – TITLE SPONSOR
"At Vodafone New Zealand, we are passionate about creating a more awesome Aotearoa. Recently we announced we are changing to One New Zealand in 2023, a change which represents our renewed commitment to NZ and all the great people that live here. We want to support businesses and organisations who are leaving a better country for generations to come.
We're proud to be the title partner of the One New Zealand | GODZONE adventure race. This sponsorship is a great opportunity for us to further support New Zealanders pushing themselves to their limits, and support the wider event community to watch via digital platforms. We will leverage The Smart Network to showcase some of the beautiful and far-flung parts of Aotearoa and highlight what can be achieved through the magic of technology.
Great South – PREMIER PARTNER & HOST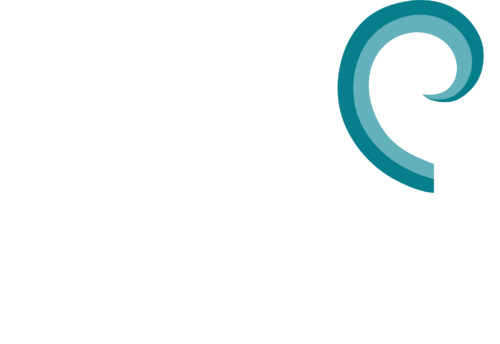 A huge debt of thanks must go to Great South who, played the pivotal role in bringing Chapter 11 to Te Anau and the wider Southland district. They are fantastic advocates for the area they proudly call home and look forward to welcoming teams to this very special part of the world. There are a myriad of reasons to come and visit the host location and the wider district. Support crews, fans, family and friends should make the most of their GZ experience and look to embrace some of the many activities in Southland and Fiordland. We know teams will visit Fiordland as part of their training and we encourage them to support local businesses and the charming towns that are located nearby.
An area of immense, pristine wilderness, Fiordland captivates outdoor enthusiasts of all ages and abilities. Exceptional walking trails, beautiful lakeside towns and incredible native species are just the beginning. Fiordland is most famous for Piopiotahi / Milford Sound, often described as "the eighth wonder of the world". Fiordland is also famous for the Milford Track, known as "the finest walk in the world". Fiordland is part of Te Wahi Pounamu – Southwest New Zealand World Heritage site. This status affords Fiordland fame and protection for generations to come.
To get more information about the area, things to do and how to have a great trip visit https://www.fiordland.org.nz/visit/
Rab – PREMIER PARTNER & OFFICIAL APPAREL SUPPLIER
Rab NZ are proud to be a Premier Sponsor of GZ Chapter 11 and suggest the following apparel and equipment to assist with ticking off your mandatory gear list. With Christmas and the holidays looming, jump at the opportunity to get some of your GZ required apparel and equipment finalised, so that you can enjoy the holidays before the event start date and which can easily be purchased online at www.outfittersstore.nz
Rab Escape Kit Bags -Lightweight, durable, water repellent outer and a tough Ballistic base to withstand the rigours of inclement weather and travel. https://www.outfittersstore.nz/products/rab-escape-kit-bag-lt-90
Rab Arc Eco Downpour Jacket – built with Pertex® Shield Revolve, 3-layer waterproof jacket, durable, versatile, adjustable mountain hood with a laminated peak, fleece lined chin guard, drawcord hem, adjustable cuffs and zipped pockets. Available in unisex styles.
https://www.outfittersstore.nz/products/arc-eco-jacket
Rab Downpour Eco Waterproof Pants – built from recycled 2.5 layer Pertex® Shield Revolve, low-bulk elasticated waistband and knee-length zips so you can pull them on/off over shows. Available in unisex styles.
https://www.outfittersstore.nz/products/downpour-eco-pants-1
Rab Nexus Pull-on is a mid-layer made with stretch fleece for mobility and comfort, lightweight, low bulk seams and zipped chest pocket. Available in unisex styles.
https://www.outfittersstore.nz/products/rab-nexus-pull-on
Rab Power Stretch Pro Glove are lightweight, quick-drying and designed for all-round use when mountain and hill-walking. Available in unisex styles.
https://www.outfittersstore.nz/products/rab-power-stretch-pro-glove
The Rab Ascent 500 Sleeping Bag is a versatile, hard-wearing midweight, 500g of 650 Duck down-filled bag giving reliable protection in mild to moderate conditions. Generous wide mummy fit, close fitting neck baffle, internal collar, hood drawcord, internal zipped stash pocket and comes with both a cotton storage sack and compression stuff sack.
https://www.outfittersstore.nz/products/rab-ascent-500-down-sleeping-bag
The Mythic 400 Sleeping Bag is an extremely lightweight, three season bag weighing in at just 660g. It contains 400g of 900FP goose down and the outer is made from wind and water-resistant Atmos™ fabric with built-in ripstop, making it super tough. Features a narrow mummy shape, lightweight zips and pulls, and comes with a waterproof, roll-top compression sack.
https://www.outfittersstore.nz/products/rab-mythic-400-down-sleeping-bag

Bayleys – PREMIER PARTNER

Bayleys Real Estate are proud to be associated to such a renowned New Zealand expedition race as a premium sponsor. Just like real estate, this takes grit, determination, resilience, and a firm desire to get results. We look forward to being a part of the next race series in 2023.
Stacy Coburn BA, DIP GRAD BUS
Sales Manager / Executive Director
Back Country Cuisine – MAJOR PARTNER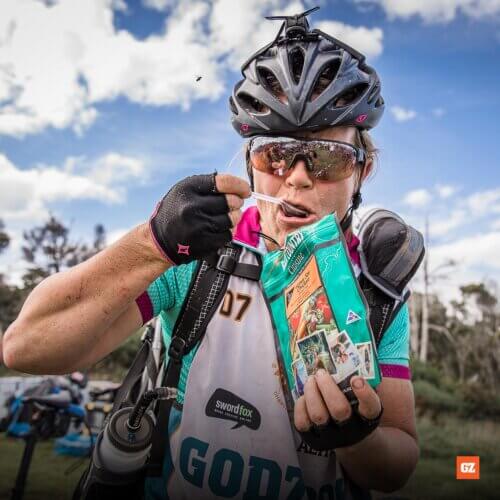 "Back Country Cuisine congratulates you and your team on entering GZ Chapter 11, taking on the ultimate challenge of an event through New Zealand's best terrain. We're sure you will have an unforgettable experience racing through an area that is very close to where we are based.
Back Country Cuisine is proud to continue being the official nutrition sponsor for the world's largest expedition adventure race. Being based in one of the southernmost cities in the world, Invercargill, right at the bottom of New Zealand, we've got a bit of an idea of what you're in for with Chapter 11.
Southland is an ideal place to produce food for the outdoors as our region has so much to offer and we have easy access to some of the best back country in the world with Rakiura/Stewart Island, Fiordland and Mt Aspiring National Parks on our doorstep to test our meals in.
All the best from the team here for your training between now and the next newsletter. If you would like more info, please email Back Country Cuisine at info@backcountrycuisine.co.nz
Barracuda Kayaks – MAJOR PARTNER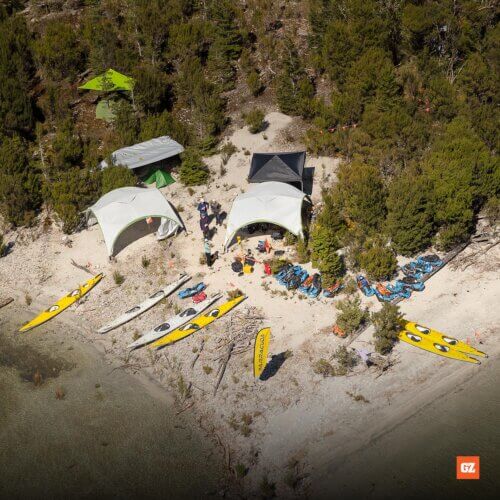 A company that will need no introduction to anyone who has raced at previous Chapters of the event. Brilliant boats that give a great experience and that are robust enough to use on pretty much any adventure you might consider.
"If you're new to multisport or kicking solo training into gear, we highly recommend the new Barracuda Enigma. Designer and manufacturer Gordon Robinson has developed the next generation boat from the original Beachcomber specifically for down river and multisport paddling. Adventure Racing Champion Bob McLachlan from Best Foot Forward NZ has been using the Enigma as an instructional boat whilst tutoring clients who want to improve their paddling skills."
"It is a fantastic beginner to intermediate kayak and offers comfort , stability and speed. It has unparalleled safety with its watertight bulkheads, which make it ideal if you train in open water, rivers, or the sea. The additional benefit of purchasing the Enigma is that you can use it outside of multisport, as a recreational sea kayak."
https://www.barracudakayaks.com/enigma
Other News
GODZONE AUSTRALIA
GODZONE announced back in August that it is expanding across the Tasman with a new Australian race planned for 2023. There has been a huge amount of working going on behind the scenes and the website will soon be launched with all the juicy bits of information set to be released. The event will share many similarities with the event here in New Zealand with both events sharing many production values and the extremely popular Live Coverage platform. The new event will mirror our New Zealand racing protocols as an eight-day expedition length race, featuring two racing categories, GZ PURE and GZ PURSUIT, that allow teams to select what experience and level of difficulty they want out of an expedition race.
However, that is where the similarities end and the race in Australia will be utterly unique in terms of the course, terrain and outdoor feel. The benefit of this length of race is that it allows the course to traverse many different landscapes providing greater diversity than a typical 24hr race. Chapter 1 in Australia will showcase three distinct landscapes, including classic pack rafting, long treks and challenging navigation, which Rob believes the Aussie competitors will love. Watch out for more new coming very shortly.
GiG – GET INTO GODZONE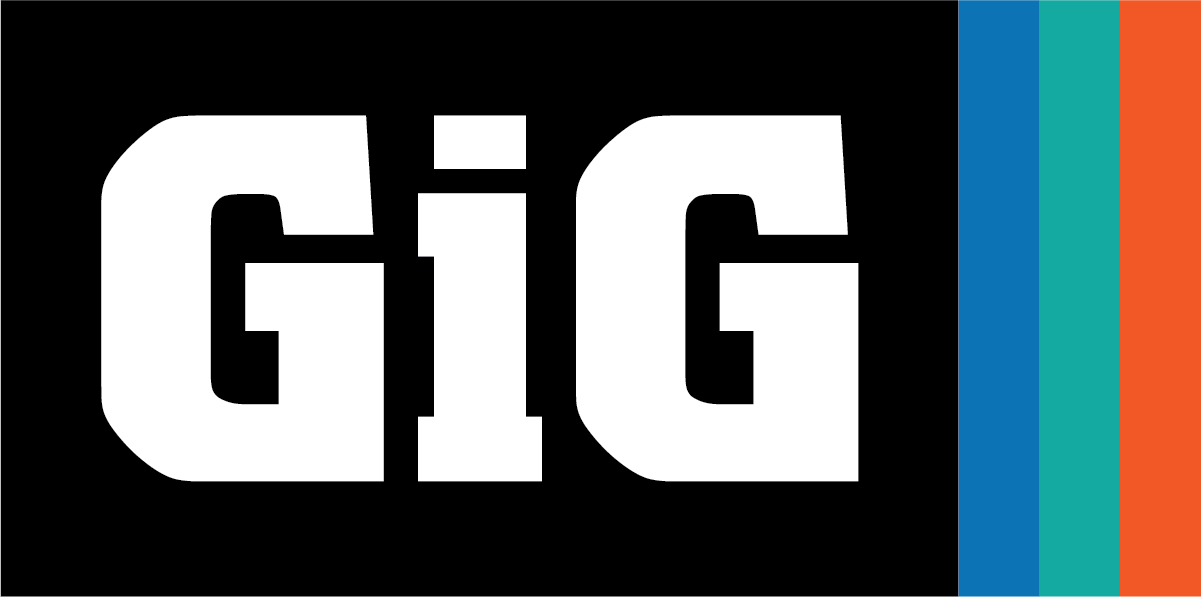 Shhh…this is top secret and we can only reveal some very basic information at this time. We are delighted to announce that we shall be organising a new event for later in 2023 called "GiG" (shorthand for Get Into GODZONE). This new concept will be a one day event that will cater for competitors across the ability and experience spectrum. GiG will be for those newbies who just want to get outdoors and experience their own version of GODZONE for a new and fun adventure. It will also be pathway event for aspirational competitors that want to make the full leap into a full Chapter of GODZONE one day. Full details of the new event will be released early in the new year but some basic insights are outlined below:
One day adventure race catering for beginners all the way up to elite
Two person teams
Navigation, trekking, mountain biking, water-based activities and various other 'challenges'
No support crew required
Race dates are scheduled for later in 2023
Chapter 1 of GiG will be in the South Island
Event mantra = "Brains vs Brawn" (in short, the event will be a fun test, not just of stamina and athletic prowess but of good decision making, strategy, team work and other skills)
Keep an eye out on the GZ Facebook and Instagram pages for more news on GiG coming soon
Final Thoughts
Past experience has shown us that it is about this time that one or two teams will have the odd 'wobble'. The captain will circulate this Newsletter and ask how team training and preparation are going for everyone. Most will be ticking along just great and will have shared some awesome experiences with their GZ comrades. But, there will be the person who will admit training is not quite going as expected, that work, family or other commitments are looking quite onerous going forward. The fact is most people find it difficult to fit in full time jobs, family, training and at the same time remain vaguely sociable. You are not alone. It is often the case that the best and/or most prolific adventure racers are the ones with the most jam-packed lives and the barriers to taking part are often based on perception rather than reality.
Team captains are advised to keep in touch with team members and ensure that they are motivated and reassured. If a team mate is worried about their ability to compete then perhaps it's best not to open up the dialogue with a blow by blow account of how the other 3 team members just spent the last week packrafting out to the Chatham Islands, doing shuttle runs on the knee deep sand dunes in the evenings just to use up some surplus energy. Do your best to reassure those with doubts and remember that this is a team event. People who begin expedition events at less than 100% fitness often start slowly and finish strongly – that's the perfect way to conquer GZ. As an alternative, if you are a GZ Pure team who is unsure about the magnitude of what lies ahead, why not consider moving to the GZ Pursuit course? This will be just as epic, provide an incredible adventure, is a race in it's own right but will be slightly shorter and realistically more achievable (though the finish percentage statistics say otherwise – there is no easy way to complete this event).
We often receive calls from individuals (who range from beginner to highly experienced) that are sitting on the sidelines waiting for a spot to appear in a team. If your team suddenly finds itself a person down then do not stress. A willing body will be there ready to take their place if you advertise the fact via our usual social media channels.
It is worth noting that there is nothing wrong with being daunted about what lies ahead. GZ is the most challenging (but ultimately the most rewarding) endurance event in New Zealand and those who enter with delusions about how tough it is are in for a rude awakening. That said, it is this challenge that elevates you above the norm and your friends, fans and family will rightly elevate you to hero-status for simply having the courage to stand on the start line. You can do it.
Enjoy your training, prepare well as a team and if there is anything we can help you with in the interim, don't hesitate to get in touch.