Resources
Newsletter 1 – Chapter 9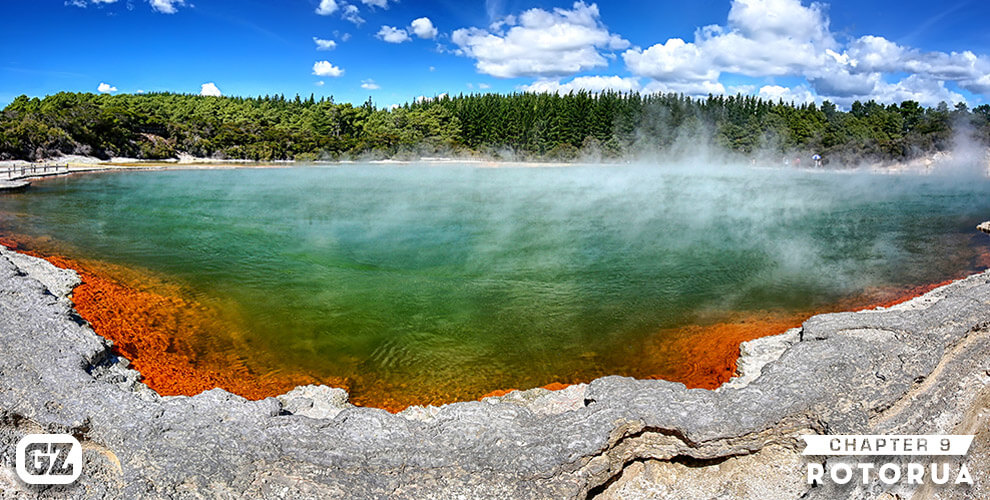 A massive thanks to all of you for supporting Chapter 9, which is hosted by the stunning city of Rotorua and its surrounding area. This Newsletter provides you with basic information about the event to help you prepare. Given that we are still a year away from the event, very specific and detailed information will be provided in Newsletters 2 (released May 1st, 2020). A final Newsletter 3 will be released a month before the race starts to ensure that all i's are dotted and t's crossed. If you or your team mates, friends, family or supporters wish to keep up to date with developments then please remember to visit or like our Facebook page. If this Newsletter raises any questions or, if you are uncertain about any aspect of the event, please get in touch with us via the Contact Us page. We look forward to seeing you in 2021 for an Adventure Like No Other on a brand new, shiny island!
Welcome
A huge welcome to the biggest expedition adventure race in the world. When we decided to take GODZone to the North Island and at the same time run an 'Ultimate Edition' (in layman terms "tough chapter") over 9 days, we didn't know whether it would inspire teams or have them running for the proverbial hills. We should never have doubted your insatiable appetite for a challenge! We opened up entries on the 1st of September and a short time later that day we had 90 teams officially entered across the PURE, PURSUIT and PRIME categories. We continue to receive entry enquiries but put the SOLD OUT sign up a long time ago. Many thanks for supporting the event and for those who have missed out on a team spot, we look forward to seeing you at Chapter 10, hosted by…..(dream on).
Let's be in no doubt, 90 teams is an astonishing number to host at an expedition adventure race. There is a fantastic mix of teams from all over the globe and we look forward to welcoming old friends from overseas and many newcomers, eager to pit themselves against the New Zealand wilderness. We've just spent the last week out on the course and it's fair to say we are excited about what we have seen. This region has the potential to deliver the best ever GODZone course. It will be tough, but oh so very special.
We are very grateful to all of you who have supported us on this amazing journey to this point. We hope we can continue to lead this incredible sport from the front and create the spark that captures the dreams and aspirations of new people looking for an Adventure Like No Other. Rotorua offers up something entirely different to what has come before and teams are going to experience something that will live long in their memories…a true expedition that will test all teams to the limit and give an unrivalled sense of achievement to all those who make it to the finish line.
General Housekeeping
If you have been to a previous Chapter of GODZone you will know that we like to things to run smoothly.  Check out the general housekeeping items below for your attention. We encourage all teams (and in particular, team captains and/or administrators) to 'action' any items that require some form of input, in a timely fashion – it will help ensure that you have the best possible event experience.
Maps
All teams are provided with two sets of maps for the entire course. Teams are not permitted to purchase any additional sets of maps from us, nor use any other maps on the course that are not produced by the event organisers. In Newsletter 2 we will be providing detailed information about other map options. In short, teams may elect to receive the two sets of maps, free, in paper form and then waterproof/cover the maps themselves, or; pay an additional fee and receive fully waterproof maps. Your choice. Some navigators like to scribble on maps and waterproof coverings can make that a bit more tricky. Others love the fact that waterproof maps remove a lot of the hassle and stress before the race starts.
Spraydecks
Further good news. All teams will be provided with free spraydecks this year to go with their AR Duo kayaks. No need to hire them or bring your own.
Team List
We would ideally like to release the official team list before Xmas. Our special Santa gift to you. This will be added to the website and released to the media when you wonderful team captains or administrators have provided us with a bit more information about yourselves (accessible from the Team Login page with your team administrators email and password). Competitors can update their team and team member information at any time by following the instructions below:
Visit the Team Login page
Insert your email address and password in the boxes (these will have been provided by email when you first registered – you can change your password, if you require, once you have logged in)
Click the Login button
Use the <Team Info> tab to update general information about your team (remember to press the Submit button – located at the top and bottom of the form – before you close the page, otherwise your update will not be saved)
Click on <Team Members Info> tab to update biographical information about your team of four (remember to press the Submit button – located at the top and bottom of the form – before you close the page, otherwise your update will not be saved)
The information collected here will also be used to populate Live Coverage so it is in your interest to do it
Teams have plenty of time to update their information and can make changes at any time. However, if you want to see a full team list and have your team showcased on social media then it would be great if you could input the information at your earliest convenience. We often receive requests from the media about teams from certain locations or those that have interesting dynamics. Unless we know who you are racing with, we can't point the media to you. Help us to help you.
Team Finder
A reminder to all teams administrators and/or captains that you can Sign Up your team to the Team Finder page, if you are looking to fill a position in your team. You can also look for replacements at the Team Finder Search page. Injuries, substitutions and last minute replacements are commonplace in expedition events and this feature may help you link up with that person you've been waiting for all your life (or, at least since you realised that your navigator was utterly out of their depth).
Accommodation
Yes, the race seems a long time in the future but there is no harm in getting ahead of the game with the basics. We highly recommend that you start looking into accommodation options and how best to streamline your travel arrangements.  Rotorua is hugely popular with tourists and is busy all year round. We strongly recommend you get on with this part of your trip planning as soon as possible to optimise your choices in terms of where you would like to stay and when. The longer you leave it, the fewer options you will have and the price invariably only increases.
Free Transfers
International teams will be offered a complimentary transfer and return service from Rotorua Airport to their Rotorua accommodation. The transfer service will operate well in advance of pre-race formalities to allow teams plenty of time to get organised before the start.  More specific detail about transfer options and booking information will be available in Newsletter 2. However, for general planning it is likely that transfers will take place 2-3 days before registration/welcome, with the return transfer taking place on Sunday morning after the event has closed. Keren will be in contact with all international team captains/administrators to book your transfers, if required.
Registration & Welcome
All registration, pre event administration, gear check, media interviews, official welcome and race briefings will take place at the Rotorua Energy Events Centre on Thursday 4th March 2021. AR Duo kayaks, inflatable canoes and any other race equipment provided by the organisers will be available for testing and observation. Be prepared for an early start on Thursday morning. More specific schedule information will follow in subsequent Newsletters. For a general overview of event timing please check out the Schedule.
Event Sponsors & Partners
A massive thank you to the amazing partners who help to make GODZone possible….we couldn't do it with out you. We will introduce our great support partners over the coming newsletters and we hope you will support them in return, if given the chance.
Rotorua Lakes Council
The Rotorua Lakes Council are the official location hosts for GODZone Chapter 9. The Rotorua Lakes Council team are dedicated to providing people with unrivalled event experiences. Where participation builds strength, smashes comfort zones, and connects you with the stunning natural environment around you. Check out their Instagram page for plenty of Rotorua inspiration; @RotoruaEvents

Back Country Cuisine
Back Country Cuisine congratulates teams on entering GODZone Chapter 9 Rotorua and would like to let you know we're proud to again be an official nutrition sponsor for the world's largest expedition adventure race. You'll have an unforgettable experience racing in Rotorua's unique landscape!
Adventure racing forces you to make compromises, but wouldn't it be great if you didn't have to compromise too much on the amount, energy or taste of the food you eat? At Back Country Cuisine we specialise in a range of freeze-dried food that can help you stay fit and strong day after day of racing.
We've been on a journey since the 1960s, finding recipes, ingredients and technologies to produce tasty light-weight meals. We've packed the taste of home cooked meals into convenient pouches with the water taken out of the food through freeze-drying to make them light to carry as well as tasty and then tested them in the wild places of the world.
If you'd like to find out more about us or to try our food on your next adventure, check us out at https://backcountrycuisine.co.nz/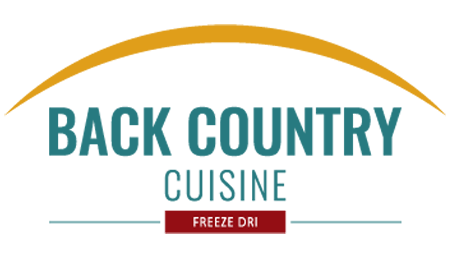 Merrell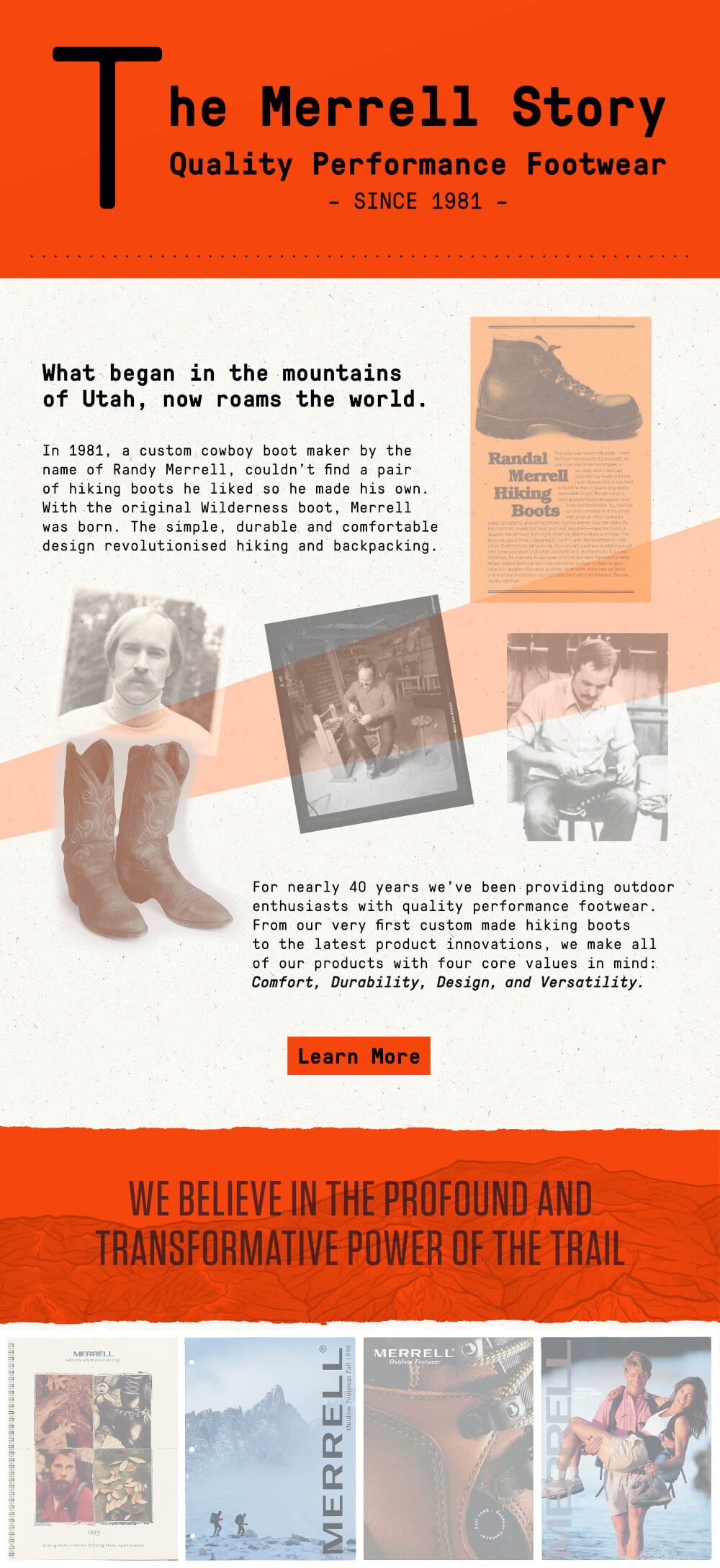 To find out more please visit https://www.merrell.co.nz/pages/about-merrell
Travel
New Zealand – Aotearoa – The land of the long white cloud is one of the most isolated countries and one of the great tourist destinations of the world. Within its small compass it has an amazing range of scenery and a complete portfolio of every sport and adventure activity. New Zealand is a long way from home for some international teams. However, visiting this country and sporting paradise is one of the most exciting things about entering GODZone. Despite the large distances this small island, surrounded by ocean, has never been easier to get to. The proliferation of air travel means there are daily domestic and international flights that arrive directly into the host city, Rotorua, and the event hub in the city centre is just 15 minutes away by vehicle. It couldn't be easier.
There are a variety of ways to get to Rotorua via air, coach or self drive. The most convenient option will be to fly direct to Rotorua airport. From there teams may elect to self drive, catch a cab and international teams can make use of the free transfer option – see below. If you are looking to make more of your stay in New Zealand, or heaps of international and national flight options, you could also fly to Auckland, making your own way to the event hub as your itinerary allows. The Bay of Plenty and coast is just a 45 minute drive away from Rotorua, providing a great way to spend a few days relaxing before your arrival in the adventure and cultural paradise that will be GODZOne's base for almost two weeks.
Rotorua Airport is serviced by Air New Zealand. Air New Zealand is the national airline and flag carrier of New Zealand, offering regular domestic services to Rotorua from Auckland, Wellington and Christchurch. Auckland Airport is a major domestic and international airport catering for most international airlines. Tauranga Airport is another option and is only 55 minutes away by car to Rotorua, throwing up some great beach options too!
| Rotorua Airport | Auckland Airport |
| --- | --- |
| Drive time to host venue – 15mins | Drive time to host venue – 2hrs 45mins |
| Domestic flights by Air New Zealand from Auckland, Christchurch and Wellington | Domestic flights by Air New Zealand, Jetstar and Singapore Airlines |
| No international flights | International Flights by Air New Zealand, Jetstar, Qantas Airways, Virgin, Lufthansa, Singapore Airlines, Qantas, China Airlines, Finnair, Emirates and American Airlines |
| Rotorua Airport flight information | Auckland Airport flight information |
Important:
Please note as at 1 October 2019 ALL visitors to NZ (other than Australians) now require a visa waiver which can be applied for here: https://www.immigration.govt.nz/new-zealand-visas/apply-for-a-visa/about-visa/visa-waiver
All international competitors must have a current passport, valid for at least three months after the intended date of departure from New Zealand. Most visitors to New Zealand do not require visas unless they intend to work, study or seek employment. Please check with your local travel authority before travelling. Competitors should also be aware of the strict biosecurity regulations for inbound travellers, particularly in regards to bringing in certain foodstuffs, outdoor shoes, tents and bikes. Please ensure that you only bring permitted food items and that all equipment and clothing is thoroughly cleaned before arrival.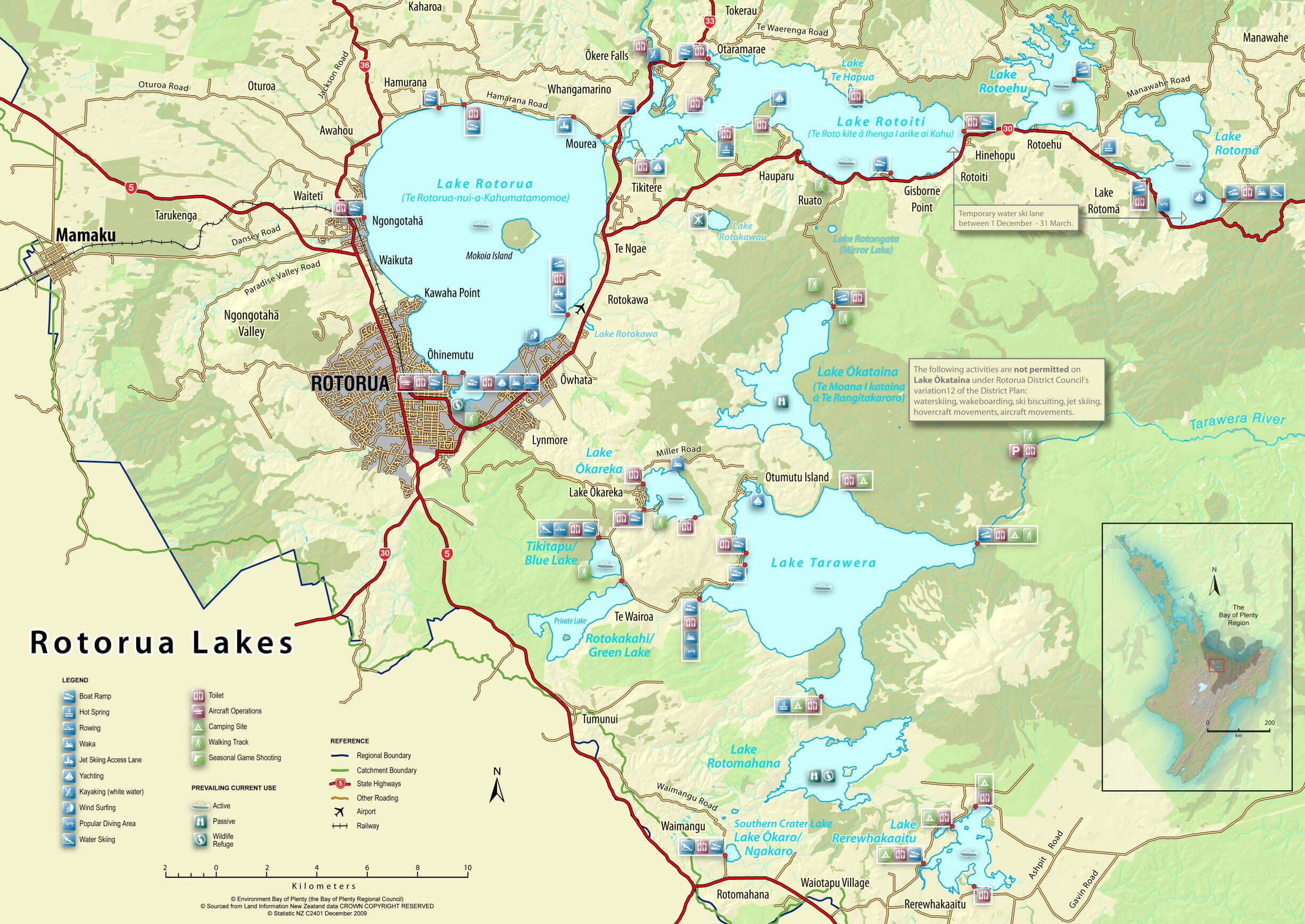 Bike Boxes, Gear Boxes & Bags
Important: the information below is provided as a preliminary guide only. It is provided to give you an idea of what is required for the race when it comes to transport of your precious equipment, supplies and food around the course. Specific details about how many gear boxes, duffle bags (if any), mesh bags (if any), will be outlined in Newsletter 2.
Also note that this section primarily applies to GZ Pure and GZ Prime teams only. GZ Pursuit support crews are responsible for transporting all team race equipment between transition areas so it will not be necessary for GZ Pursuit teams to provide gear or bike boxes. GZ Pure and GZ Prime are self-supported events. Teams will need to meticulously plan all equipment and supplies then pack them into boxes. Good planning and strategy is essential to make sure that all mandatory equipment is in the right place at the right time otherwise teams may not be able to continue on the course until a replacement is found. Teams will receive a preliminary logistics planner, by email, at least a week before the event starts so that teams can do some pre race organisation. This pre race planner will include basic information on stages, disciplines, expected fast and slow times, together with any important information about logistics. It will not give information about the route. A comprehensive logistics planner will be provided to teams once they have completed registration on Thursday the 4th of March 2021.
All gear boxes, bags and bike boxes will have to be transported to a competitor 'gear drop' at the Rotorua Energy Events Centre on the evening of Thursday the 4th of March. This should give you a reasonable guide for an optimal location for accommodation if you like the idea of being close to the action and CBD.
A storage area is available that can be used for personal bags while you are out on the course. It is essential that all items are well marked and we recommend that any items of significant value or personal worth are left at home. As with all items of your race equipment and surplus luggage, we do not provide insurance cover for items that go missing or that break so if you are in any doubt, do not bring the item or arrange suitable personal insurance.
Gear Boxes
These trunks will be moved to various transitions throughout the course (the exact specifications are listed below). You will need to pack your boxes prior to the event start and submit it to the logistics crew as per the detailed schedule released to you at registration. You must provide the gear box now known as the ToolPro Storage Box (formally known as the Stanley 102L Pack N Away Box) or an identical model – no other types or sizes will be accepted. Organisers can obtain these on behalf of teams and have them waiting at Race HQ at a cost of $70 NZD per box payable in cash on pick up (details on how to order will be released in Newsletter 2).
Gear boxes must weigh no more than 25kg, be correctly marked up (details on how to do this will be released in later Newsletters) and the lid must be securely fastened with velcro straps or something similar on both handle ends of each box. Alternatively you can use a tie down that wraps around the whole box. Very full boxes have a tendency to pop open and these additional measures will help eliminate the chance of gear going missing (and also help relieve the considerable stress on our logistics team).
As a general rule, these boxes will be used for transporting trekking equipment and as an additional box to go with your bike box.
Duffle Bags
GZ Pure and GZ Prime MAY require 100 litre duffle bags for use during the race. The bags must be robust, made of waterproof fabric and have strong carrying handles. An example of what type of duffle bag is required can be viewed by following this link. Duffle bags must weigh no more than 20kg when loaded, be correctly marked up (details on how to do this will be released in later Newsletters) and have a strong, fully operational zip. We can't guarantee that your bags will be stored indoors during the event so opt for the most 'waterproof' material and zips that you can find. Please contact Keren if you have any questions about the suitability of your bags.
As a general rule, these duffle bags will be used to transport water related equipment such as Packrafts (GZ Pure teams only), wetsuits, PFD's, throw bags, etc.
Bike Boxes
Each GZ Pure and GZ Prime competitor must provide a bike box for GODZone. Bike boxes must meet the following specifications:
Be no larger than 30 x 80 x 140 cm (no exceptions so please don't ask)
Not weigh more than 30kg when delivered to logistics crews before the start
Be plastic, corflute, or similar
Be self-standing
Be water-resistant
Have a rectangular shape and be easily stackable
Have handles or hand slots to enable easy lifting for logistics officials
Have a secure locking mechanism so that the contents of the bike box do not spill out in transit (we highly recommend a couple of ties around the box to ensure it stays shut)
Please ensure your bike boxes do not exceed the dimensions stated above. No cardboard bike boxes or cardboard wrapped in tape or cellophane (they could get very wet). No soft/fabric bike bags and no metal/wooden bike boxes. Make sure you pack your bike boxes well. We also recommend that you make sure that your bike box has good carrying handles. When they are fully loaded they can be very difficult to lift and move. Although our logistics team will do their utmost to look after your equipment, no responsibility will be taken by the event organisers for any damage in transit or for any items that go missing. It is highly recommended that you take out suitable insurance if you are concerned about your equipment.
Mesh Water Bag
The organisers MAY provide each team with a  mesh bag. This 'Water Bag' may be used to store and transport certain paddle gear; wetsuits, PFD's, throwbags, spray jackets, etc (see above duffle bags). It will also be used to transport or store your double bladed kayaking paddles (see below for an important note on paddles). The Water Bag will need to be returned to us upon completion of the race and requires a small refundable bond to be lodged at registration on collection. This gives all teams a considerable increase in their storage capacity for race equipment during GODZone. With this in mind, we ask you to reciprocate in kind and adhere to the box weight limits and bike box dimensions.
Important Note: Gear boxes, bike boxes and water bags will be subject to a weight check prior to hand over to logistics officials. Teams will be penalised for any that exceed the weight limits specified. Weighing scales will be available for teams prior to gear check in.
Mandatory Gear Update
At this time, there are no changes to the Mandatory Gear List. However, we draw your attention to the following key bits of information:
All GZ Pure and GZ Prime teams must bring split double bladed paddles. No full length/non-split paddles can be accepted. These can be split into 2 or 4 pieces. GZ Pure teams will use these paddles for kayaking and packrafting. Teams are not permitted to bring more than one paddle per person, though they are welcome to carry one 'team' spare in their gear bags/boxes, should one break.
Spraydecks, as already indicated, will be provided by the organisers and not hired out or need to be brought along
Packrafting equipment has been separated out from canoeing and kayaking to give you a clearer picture of what needs to be carried on packrafting stages
We frequently get questions about the wetsuit requirement. Some competitors prefer to use 'sharkskin'-style tops and bottoms as an alternative for better heat performance. However, teams should understand that the wetsuit requirement is not just about warmth. Wetsuits provide good warmth but also better protection against impacts, abrasion and they also assist with buoyancy. For these reasons, ALL teams must bring a wetsuit to Chapter 9 (farmer john-style is a great option). Teams are welcome to bring sharkskin-style clothing for use when the wetsuit is not a mandatory requirement. Wearing a wetsuit and sharkskin might not be a bad idea at times.
Packrafting (GZ Pure teams)
We have received a lot of questions about packrafts and related equipment. It is our intention to give you some guidance below, but the reality is that the optimal packraft for this event may not be the best one for your personal travels, the next Chapter of GODZone, or any other race you may do around the globe. If you are going to buy a packraft then we would advise that you get the best quality that you can afford and one that is good for most water conditions, rather than a rather 'specialist' version. Packrafts with sprayskirts have some advantages in terms of water ingress and warmth. Those advantages are offset by cost and weight. A sprayskirt or cover is not a mandatory requirement but if it is cold, you may be thankful of having one. There are pros and cons of single versus double packrafts. The latter can be lighter overall for a team of four and possibly a bit quicker. However, those benefits are offset by the reduced flexibility of the rafts afterwards – in the sense that 4 singles could go home with 4 different people. Teams should definitely ensure that their rafts are big enough to carry not only people but plenty of equipment too. That equipment needs to be stored on the rafts in a way that it does not impede access out of the raft in the case of a capsize. Rafts need to be capable of coping with white water up to Grade II+.
Like most things at GODZone, skills go a long way to ensuring a safe and enjoyable adventure. We thoroughly recommend that teams spend a good deal of time in their rafts prior to the race to understand their strengths and, more importantly, their limitations. Teams wishing to skill-up or expedite their learning should definitely look into some of the training courses on offer.
Remember, it is our job to lay on a great adventure race and make sure that it operates smoothly with plenty of information. It is your job to ensure you turn up with the requisite skills. It will only add to your enjoyment and piece of mind.
Support Crews
The section below relates to the GZ Pursuit teams only who have the benefit of a dedicated support crew. GZ Pursuit support crews will be responsible for transporting all team race equipment between Transition Areas so it will not be necessary for GZ Pursuit teams to provide gear or bike boxes.
The supported team format was very much the essence of the Southern Traverse (along with biblically bad weather). We hope to continue that essence (hopefully without the bad weather) and believe that the slightly shorter GZ Pursuit format, along with support crews, should help a wider range of teams to fulfil their race aspirations. Some will already have a highly experienced support crew who will know how to get the best out of their team over 8.5 days of racing. But for many, this will be their first foray into a supported race or a support crew role. With this in mind we want to point out some basic information.
There will be a dedicated support crew briefing after race registration/competitor briefing on Thursday the 4th of March 2021. Details about timing will be included in Newsletter 3. If you have any questions in the meantime, please don't hesitate to get in touch with Keren.
Some Do's & Don'ts
First things first. Being a support crew can be a lot of fun. The transition area (TA) antics during the Southern Traverse are perhaps as legendary as the race itself (say no more). However, it is also a lot of work and many support crews of old will tell you that they often got less sleep than the teams, found themselves driving all over the place, at all times of the day and night, desperately trying to navigate to a TA before the team arrived (hungry, thirsty, in need of clean clothes, serviced bike, etc). The following are a list of tips and hints that will give you an understanding of how the event will unfold for you as a support crew:
You are permitted to help your team prepare their equipment and maps before the race starts
Once the race has started, you are only permitted to 'support' (i.e., feed, water, provide shelter, give advice, etc) in a designated Transition Area (this will be strictly enforced)
You are not permitted to 'support' GZ Pure or GZ Prime teams in transition – tempting as it may be (they might look hungry, desperate and they could offer considerable bribes)
Once the race has started (from somewhere unknown – we won't tell you until after Race Registration) you will be on the move, stopping and sleeping in multiple locations, until your team finishes back in Akaroa
You need to be autonomous. This means you need to be ready and able to camp or provide yourselves with shelter at all parts of the course. Most of the TA's where you meet your team will have very little, if anything, in the way of facilities, so if you plan to cook hot food for your team, dry their clothes, clean their bike, think hard about how you will do that
With this in mind, your chosen vehicle needs to be capable of transporting all your team and personal equipment between TA's; including, bikes, camping equipment, supplies, food, water (though this may often be available at TA's – detailed in Handbook at Registration), etc
A 4×4 vehicle could be advantageous if the weather is unpleasant but we don't see it as a necessity for Chapter 8. Be aware that some of the roads between TA's are quite rough so try and bring a vehicle that can cope with, at least, rough gravel roads
Support crews are not obligated to stay in TA's. For example, if your team is predicting that they will take 30hrs to complete a trek, you are welcome to go and find some luxurious accommodation elsewhere (remembering not to tell your team that's what you are up to)
We highly recommend that you come with a good smart phone that has 'hotspot' connectivity. Couple this with your PC/Mac/iPad and you will be able to get up to the minute information about your teams progress, in detailed scale, from our Live Coverage platform (where cell coverage exists – another reason to think carefully about dashing into a TA too fast)
Some very important things to take note of:
No dogs on the support crew! (please respect; Iwi, private land and DoC requirements in this regard)
Support crews are responsible for all of their teams waste/litter and removal to a suitable disposal or, ideally, recycling location
Support crews must remember that the Transition Staff (our amazing volunteers) are da 'bosses' of any transition area. Ergo, support crew members must obey any instructions and rules laid out by staff at all times
We recommend that teams select their support crew carefully. 'Over-competitive' types with a lot of time on their hands between stages can be quite painful to manage at transition areas. Any support crew member who acts in a unpleasant manner to staff or volunteers will see their team disqualified immediately and they will be asked politely to leave the event. To be quite frank, if you suspect one (or more) of your support crew has a propensity to be a bit of a pain in the ass or an argumentative prig, leave them at home to shout at the Live Tracking screen instead…it will be better for everyone.
Summary
That gives you a basic understanding of the support crew dynamic. In summary, once the race starts the support crew could be anywhere, driving all over the place, and will have to be able to set up camp in anticipation of their team arriving. They may have to collapse down that camp very fast to beat the team to the next TA – so you will need to be efficient sometimes – and also have someone in the vehicle who can read a map. Support crews and teams should think very carefully about what they bring too – more on that in later Newsletters.
Support Vehicles
A supported event requires careful planning so as to mitigate the impact it can have on any given TA. At this stage, we envisage that each GZ Pursuit team will be only be permitted to have one (1) dedicated official support vehicle, responsible for moving all that team's equipment, including bikes, between TA's and to be stationed at TA's.
We are always very welcoming of families and friends supporting teams at various TA's, throughout the week, but we are sometimes constrained by the amount of space available at a particular TA for parking and campsite set up. This may be dictated by a landowner or by the simple reality of available and appropriate space. We also want to preserve the unique wilderness experience that GODZone provides and do not want to gravitate to vast, open, or urban transition sites which lose the magical sense of being somewhere remote. With this in mind, we ask GZ Pursuit teams to adhere to the one vehicle policy and encourage all teams to communicate with Race HQ about the optimal ways to meet your team on route.
GZ Pursuit teams will receive a Support Crew Handbook at the same time as map handout. This will detail all TA information, timing and other relevant information (including driving instructions) required to keep your support crew on track to keep you fed, watered and organised.
Final Thoughts
You have more than a year…yes, more than a whole flippin' YEAR…to prepare for this Ultimate Edition of GODZone (even if you have only just started training). What this means in practice is that we are expecting a 100% finish rate at Chapter 9.  And we will accept no excuses from any team that fails to make it through the full course in the allotted time.
OK, let us be frank…that isn't going to happen. Nope, it's a very long time to prepare but, it will soon fly by and some of you will come up a bit short (for various reasons). That's OK though, because your GODZone adventure starts now, if it hasn't already, and the preparation alone will provide a fulfilling experience as you get outside and train your little toe socks off. The race itself is just the icing on a very big adventure cake.
For what it's worth, the best ever full course finish rate at a Chapter has been around 75% and the worst a measly 20%; with an average somewhere in the middle. We challenge you all to set a new full course finish record…on the positive side.
So, how to go about it? We'd encourage all teams to spend the next few weeks communicating with each other about common goals, strengths and weaknesses that can be improved upon. Work out what you want to achieve at the event (be realistic) and how best to go about it. Then take some time off and enjoy the holiday period with friends and family, putting all thoughts of GODZone out of your mind. Once the fake Xmas tree has been dismantled for another year and you're back into some kind of groove, it would be a good time to start thinking about the skills you need to complete GODZone safely and efficiently. The fitness and strength side of things can be brought into the equation a bit later. You don't need to be verging on 'superhero' status until the end of 2020, which will allow you time to relax into your pre-race recovery.
A final final few words. This is a perfect chance for us to communicate the kind and generous support of our volunteers and partners. Likewise, it would impossible to conceive and construct an exciting course without the blessing of New Zealand's landowners, Iwi and custodians who provide us with the permissions to cross and explore their land. If GODZone had to pay commercial rates for all these services there would be no event. Simple. The goodwill shown to GODZone is reflected across all areas of society and as beneficiaries of that, we are keen to reciprocate in kind. That is why we have been strong advocates of charitable support and also why we choose to assist other events. GODZone can't exist in glorious isolation and it's important to give back where we can. We are also extremely keen to promote and encourage more people to get outdoors, experience the wonders of the Kiwi backcountry and compete in the many wonderful events that are dotted all over New Zealand and further afield.