Resources
Newsletter 1 – Chapter 11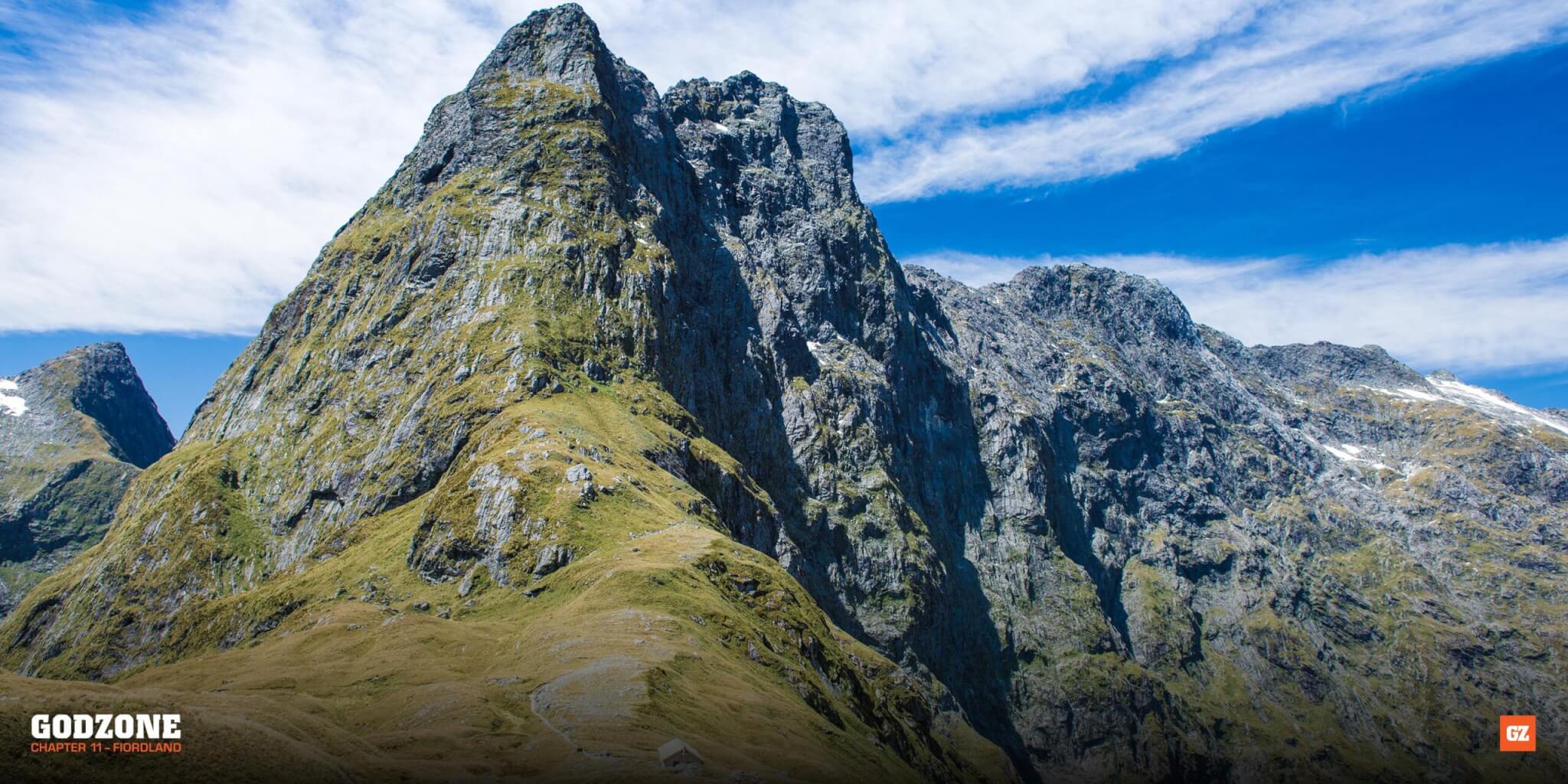 A massive thanks to all of you for supporting Chapter 11, which is hosted by Te Anau and the surrounding Fiordland National Park. A return to the wilderness and adventure mecca that has a very special place in people's hearts. This Newsletter provides you with information about the event and will help you prepare. Further information will be provided in Newsletter 2 (released November 25th, 2022). A final Newsletter 3 will be released a month before the race starts on January 24th, 2023 to ensure that you are as ready as you can be for the eleventh edition of GODZONE. If you or your team mates, friends, family or supporters wish to keep up to date with developments then please remember to visit or like our Facebook page. If this Newsletter raises any questions or, if you are uncertain about any aspect of the event, please get in touch with us via the Contact Us page. We look forward to seeing you in 2023 for another stunning Chapter of the race.
Welcome
A huge welcome to the biggest expedition event in the world. When we decided to bring GODZONE back through the epic wilderness of Fiordland, knowing that in some ways it is the ultimate racing challenge, we expected that it would entice those looking for something at the upper end of the difficulty scale. There would also be a handful who would consider their chances of a full course finish and tactfully wait to see where Chapter 12 might venture instead. We acknowledge that Fiordland, and the surrounding areas, provide technical difficulties rarely seen in expedition races around the globe. The only other location with comparable tracts of wilderness and adventure is probably Patagonia. It rewards great skills, it requires sound strategy, it demands good teamwork and it can test even the most experienced racers. No team will have a perfect race. The best will simply keep the errors and oversights to a minimum and make hay whilst the sun is proverbially shining.
Still, we continue to be impressed by your insatiable appetite for adventure and the steady growth in the sport! Entries opened on the 1st of July and within a hour we had 90 teams officially entered. Given the ravages of Covid-19 over the last couple of years and the impact it has had on travel and border restrictions, this is an astonishing number to achieve at an expedition race. There is a fantastic mix of teams from all over the globe and we look forward to welcoming old friends from overseas and many newcomers, eager to pit themselves against the New Zealand wilderness. All available team slots for both the GZ Pure and GZ Pursuit race categories reached capacity. We would note, however, that we are still taking registrations of interest on the Enter Now page. Who knows what the next 6 months will throw up, so if you're keen to stay in the loop, sign up and be a good kid…you never know what Santa might bring.
Lot's of positive developments have been taking place during the last few months. A new GODZONE race in Australia looms large. This will be a partnership between Rob Preston (Aussie racing legend), Mark Emo Emerton (race organiser supremo, with over 70,000 athletes going through his events each year) and ourselves. It is sure to be a sensational event and we are very excited to be part of this expansion. Hopefully this will precipitate a good two-way flow of athletes across the ditch over the coming years. Full details will be released in the near future. We have also been delighted to welcome new sponsors to the GODZONE family and it is a thrill to have some amazing companies, like RAB, onboard. The kit they will provide to everyone at GODZONE is a dream and we have been enjoying using it in the backcountry as we explore the nooks and crannies of the course. We have another very special announcement to come soon and look forward to sharing this information with you over the next couple of weeks. It's an exciting time to be part of GODZONE. Watch this space!
We are very grateful to all of you who have supported us on this amazing journey to this point. We hope we can continue to lead this incredible sport from the front and create the spark that captures the dreams and aspirations of new people looking for an Adventure Like No Other. Fiordland offers up something very special and teams are going to experience something that will live long in their memories…a true expedition that will test all teams to the limit and give an unrivalled sense of achievement to all those who make it to the finish line.
General Housekeeping
If you have been to a previous Chapter of GODZONE you will know that we like to things to run smoothly. Check out the general housekeeping items below for your attention. We encourage all teams (and in particular, team captains and/or administrators) to 'action' any items that require some form of input, in a timely fashion – it will help ensure that you have the best possible event experience.
Maps, Handbook, Route Planner & Passport
Map sets will be based on the 1:50 000 topographic series that is common to New Zealand. Follow this link for an example of a map used at a recent event. You may source and download New Zealand topographical maps at 1:50 000 here. All teams will be provided with three (yes, 3) sets of topographical maps for the entire course. Please note that the 2 sets of waterproof maps are the only ones that the teams can carry with them on the course. No additional maps are permitted. A summary of what each team will receive (at least in terms of course related documents) is outlined below:
One week before the race starts an electronic Route Planner PDF will be emailed to team administrators that will provide a broad overview of the stages. This will be supplemented at Race Registration with:
Two sets of waterproof maps (that might look a bit like this) available for use on the course. Yep, no need for coverseal and a corresponding night of bad dreams, stressing about the crease running through the most difficult section of navigation). Waterproof maps remove a lot of the hassle and stress related to race preparation and diminishes the worry about how you will keep your maps dry during water sections.
One additional paper set for Support Crew. The additional 3rd paper set provided will allow your support crew to plan, prep and support you accordingly throughout the race.
An updated Route Planner in paper form (looks like this, A4 size and the content included looks like this) that will give more details about stages, transition areas, other important locations, distances, approximate elevation gains and losses.
Two Team Handbooks, one for the team, one for the support crew (looks like this, A5 size and the content included looks like this) that give detailed information about stages, rules, penalties, particular safety requirements over and above generic considerations, dark zones, time cut offs and route specifics (the do's and dont's of the course). The Team Handbook also contains a very specific table for each stage outlining what mandatory gear is required to be carried on that specific stage. If there is a small contradiction between what is outlined in the Team Handbook and what is on the Mandatory Gear List on the website, then the Team Handbook is the one to follow. The Mandatory Gear List on the website is just a generic catch all for the entire race and we will modify it to suit particular stages. For example, if you have a vanilla 2hr bike ride, we might remove some gear requirements such as carrying a tent and sleeping bags, as carrying them will not really make you any safer (which is really what mandatory gear is about – the bare necessity to survive, if you have to).
Please note that the Team Handbook must be carried by the team at all times during the race. This is to ensure you have all the important information to hand when out on the course – such as the next time cut off which you are in danger of missing. The Team Handbook is NOT on waterproof paper so we recommend that you have some way to keep it dry.
Every team will receive two Race Passports (looks like this, A6 size and the punch boxes look like this) which ARE made of waterproof paper. You will 'punch' your Race Passport at each Checkpoint along the course and as you enter and again when you exit each Transition Area. You must submit one completed Race Passport to officials at the finish. No completed Race Passport, no finish. We recommend that you 'punch' both passports at all times and look after them carefully, using one as a back up. Some teams elect to have different people carry each passport to reduce the risk of loss or forgetting to punch. Your call.
Team Finder
A reminder to all teams administrators and/or captains that you can Sign Up your team to the Team Finder page, if you are looking to fill a position in your team. You can also look for replacements at the Team Finder Search page. Injuries, substitutions and last minute replacements are commonplace in expedition events and this feature may help you link up with that person you've been waiting for all your life (or, at least since you realised that your navigator was utterly out of their depth).
Race Apparel
To ensure you get the correct sized race top, please update your team member information (where you can select your size). Deadline for correct sizing selection is Friday 30th September. All GODZONE tops are specially produced and printed and there is currently a long lead in time for production and delivery. Failure to meet the above order deadline means that we will not be able to guarantee a particular fitting.
Support Crew Finder
The facility to find support crew and register an interest in becoming a support crew member has now been added to the website. This can be found (and filtered as required) on the Team & Support Crew Finder tab of the main website. If you know someone keen to assist a team, please get them to sign up. You may be thinking of racing GODZONE one day or know someone who wants to; what better way to learn than sneaking yourself in to a supporting role of a competent team of experienced racers?
Accommodation
If you are going to do one bit of planning in the next few weeks then we would urge you to start sorting your accommodation out – see below for some tips and hints. Te Anau is hugely popular with tourists and come race time, it will be very busy. We strongly recommend you get on with this part of your trip planning as soon as possible otherwise you may face the prospect of staying out of town which may not be terribly convenient. As detailed in the event Schedule you will need to secure accommodation in the Registration and Welcome location (see below) for Thursday 23rd February, the night prior to Race Start on Friday 24th February. Of course, you are more than welcome and indeed encouraged to arrive earlier in advance of these dates to relax, get organised, have a crisis of confidence, etc.
Team List
Want to know who your fiercest rivals will be? A team list will be added to the website and released to the media when you wonderful team captains or administrators have provided us with a bit more information about yourselves (accessible from the Team Login page with your team administrators email and password). Competitors can update their team and team member information at any time by following the instructions below:
Visit the Team Login page
Insert your email address and password in the boxes (these will have been provided by email when you first registered – you can change your password, if you require, once you have logged in)
Click the Login button
Use the <Team Info> tab to update general information about your team (remember to press the Submit button – located at the top and bottom of the form – before you close the page, otherwise your update will not be saved)
Click on <Team Members Info> tab to update biographical information about your team of four (remember to press the Submit button – located at the top and bottom of the form – before you close the page, otherwise your update will not be saved)
The information collected here will also be used to populate Live Coverage so it is in your interest to do it
Teams have plenty of time to update their information and can make changes at any time. However, if you want to see a full team list and have your team showcased on social media then it would be great if you could input the information at your earliest convenience. We often receive requests from the media about teams from certain locations or those that have interesting dynamics. Unless we know who you are racing with, we can't point the media to you. Help us to help you.
Sponsorship
We know that some of you have done a great job securing sponsorship for your Herculean endeavours. Some of you do it for the kit and some to help ease the financial burden. Others are doing it to raise money for personal/good causes. GODZONE has been the conduit for over $700,000 in charity donations over the past decade which, is a tremendous effort by everyone. We wish we could do more to assist with sponsorship but the best thing we can offer is a massive viewership (literally hundreds of thousands when the race is 'Live') and the biggest social media reach by miles of any multisport or adventure race. If you need a presentation outlining the reach of GODZONE, please feel free to use and download the following media reports from Chapter 7, Chapter 8 and Chapter 10:

A BRIEF RACE UPDATE
Take a sneaky peak at how we rate each of the GODZONE Chapters in terms of overall difficulty by following this link to the Previous Winners page. It is a slightly moist finger in the air appraisal, but it serves as a guide to how things have shaped up historically. One thing that does stand out is the 5 star difficulty rating of Chapter 7 in Fiordland; the relatively low Full Course finish rate at 34%, the length of time taken for the fastest team (over 5 and a half days), all despite a relatively modest distance travelled. This tells you a few things. Travel is relatively slow. Mistakes were/are frequent. Proportionally, there will be more time spent trekking and paddling versus mountain biking.  Please don't ignore your bike training and skills, we would just encourage slightly more focus on the former two disciplines.
At this time, the GZ Pure course will be around 540km in length. The GZ Pursuit course comes in slightly shorter at 505km. Both courses follow broadly the same route with some subtle differences. The expected winning times are 4 days 12hrs and 4 days 14hrs respectively. Obviously you can treat these figures with a pinch of salt as they are subject to change, the vagaries of the weather and river flows, etc. But it serves as a guide. Depending on the course you are doing, there will be 9 or 10 transitions, of which, two or three will be remote or 'unsupported' (ie, you have to sort your own mess out and there won't be a nice support crew on hand to clean the fluff out of your belly button).
As ever, we will be 'budgeting' for a 50% finish rate on the full course for both GZ Pure and GZ Pursuit. Less, if a majority of you are not very good at navigating. More, if you all train your little toe socks off and engage your brains in the process. The rate should be higher than Chapter 7 as a couple of stages make for expedited travel and the speed of the course looks slightly better this time around. In theory, this gives those marginal teams more chance to finish the race in the time allowed. Looking at the Chapter 11 course in its entirety, it would be fair to say that it is a 'toughie' but it's not in the same category as Chapter 10, which traversed the whole bloody island! Still, a good number will screw it up, so best get training and use your smarts to give yourself the best chance possible. You people just keep getting better and better and that gives us some cause for hope that at least a few of you will make it to the finish line.
We won't reveal anything too specific about the Chapter 11 course until the final moments. Probably not until we hand over the course maps, in fact, on Thursday the 23rd of February. As already indicated, the start and finish line are in two different locations. It will be a 'journey'. However, we can share some snippets of information that might help you plan your training, or at the very least get you speculating wildly about where we are going and what you will be doing:
Statement of the obvious ALERT: It's going to be hard. It's always hard. Let's not shy away from this fact. GODZONE can making other events look like a nice wee block of training. Both brains and brawn will be required to complete the course in the 8 or 9 days allowed. Will everyone complete the Full Course? Not a hope. As noted, we think 50% have a chance of making it through the Full Course. Whether that vague 50% includes your team is pretty much down to how cleverly you train and how smart your race plan is. Avoiding lots of errors, particularly with the map, is probably the most important factor in deciding whether you get to knock the proverbial bastard off.
The expected winning time is currently 4 and a half days. Probably slightly longer than a standard GODZONE, if such a thing exists, but considerably less than the last one. Plenty of time for adventure. This is a long race. Even the really good teams will have to manage their sleep very carefully to avoid certain wheels falling off. The usual bell-curve methodology applies: if the leaders take well over 4 days, the majority are probably going to take at least 7. Plan with that in mind.
The trekking stages can be long and they will travel through difficult terrain. One stage might take some teams over 2 days. If you make a nav booby and get lost on this stage, it could quite easily become 3. Imagine the fun! Joking aside, this will be a demanding stage and you will be carrying a fair bit of stuff with you. Get used to packing heavy and what that means for your tootsies, shoulders, etc. Calorie dense food that can be transported easily and consumed without gagging when you open the packet is highly recommended. Packing light and then getting cold and hungry, because you take longer than you think, will not set you up well for the rest of the race.
Both GZ Pure & GZ Pursuit courses look handsomely balanced. The GZ Pure course has approximately 125km of trekking, 155km of paddling and 260km of biking. The GZ Pursuit course will have some variations and slightly shorter distances (the long stage outlined above is cut down somewhat, for example).
Given the fact that most teams will be on the course in excess of 6 days, sleep management and strategy will be critical to success. This may be on the course or in a Transition Area where your amazing support crew can stroke your head and sing you to sleep. There are different view on the optimal amounts of sleep for a race this long. Too much and you might struggle to make it in time. Too little and it gets very hard to concentrate and you often move a lot slower than you think when your head is all fuzzy from lack of zzzzz's. If you're unsure about what to aim for, reach out to more experienced racers and see how they approach it. All we would say is that for every 1 team that crosses the line that says they slept too much, there are another 10 who wished they'd slept a wee bit more.
As already identified, a small number of Transition Areas will be 'remote' meaning that teams will not have access to their support crews at these points. The organisers will move all related equipment into these areas. This has the effect of lengthening the time between support crew visits. If they've been annoying you with their endless positivity throughout the race, this might be a good thing. For remote Transition Areas, we will transport certain items of equipment and duffle bags (see below) so that you can access any key mandatory gear for the stage.
As ever, water will play a significant part in the event and we urge every competitor to get the skills/qualifications to turn river sections into a fun experience, rather than a terror-inspired rollercoaster of emotion. If you're unsure of the requirements, take a look at the Certification page which outlines the basics required. The better you are, the more you'll enjoy it. The river paddling could be up to Grade II+. The water should be relatively mild at that time of year, but teams always seem to get cold when they are in energy deficit. Be prepared to keep yourself warm, especially on any longer paddles and at night and in the early hours of the morning. At least one section of water will be dark zoned, meaning that paddling will be forbidden at night. Under this scenario you could well be forced to camp out for up to 10 and a half hours. It is well worth having a few creature comforts at your disposal for this eventuality. We will just take this opportunity to remind teams (and their support crews) that visits in the middle of night by a phantom pie delivery service will be seen as extreme rule breaking. Penalties will be unpleasant. The pies would really have to be exquisite to be worth the risk.
All GZ Pure teams should take their packraft training seriously. There is a lot of packrafting. Those little rafts will be your best friends at some points of the race. If you don't optimise your use of them, learn how to pack them up and down quickly and efficiently, making sure you have ample carrying capacity between the four of you, you are going to have the odd relationship breakdown. Get out in those rafts and use the backpack (probably 40-50litre+) you intend to use during the event for moving it about. Time spent preparing for packrafting will not be wasted.
More information about what to expect from the course will be released in forthcoming Newsletters 2 & 3. Don't panic. Just be meticulous and plan properly.

Registration & Race HQ
All registration, pre event administration, gear check, media interviews, official welcome and race briefings for both the GZ Pure and GZ Pursuit teams will take place at the Fiordland Community Events Centre on Thursday 23rd February 2023. AR Duo kayaks, inflatable canoes and any other race equipment provided by the organisers will be available for testing and observation. Be prepared for an early start on Thursday. More specific schedule information will follow in subsequent Newsletters. For a general overview of event timing please check out the Schedule.
Travel
There are a variety of ways to get to the host venue, Te Anau, via air, coach or self drive. The most convenient option will be to fly domestically or internationally direct to Queenstown airport. Alternatively, there are domestic and international flight options to Christchurch airport. From either airport teams may elect to self drive or coach.
Queenstown airport is serviced by Air New Zealand, Jetstar, Qantas Airways and Virgin Australia. Air New Zealand is the national airline and flag carrier of New Zealand, offering regular domestic services to Queenstown from Auckland, Christchurch and Wellington as well as direct international services from Sydney, Brisbane and Melbourne. Jetstar offers domestic services between Auckland and Queenstown and trans-Tasman services from Sydney, Melbourne and the Gold Coast to Queenstown. Qantas offers trans-Tasman services between Sydney, Melbourne, Brisbane and Queenstown and provides a premium service across an extensive international network. Virgin Australia and alliance partner Air New Zealand operate trans-Tasman flights to Queenstown from Brisbane, Sydney and Melbourne.
| Queenstown Airport | Christchurch Airport |
| --- | --- |
| Drive time to host venue – 2hrs | Drive time to host venue – 8hrs |
| Domestic flights by Air New Zealand & Jetstar | Domestic flights by Air New Zealand and Jetstar |
| International Flights by Air New Zealand, Jetstar, Qantas Airways, Virgin Australia | International flights by Air New Zealand, Air Asia X, Air Pacific, Emirates, Jetstar, Pacific Blue, Qantas and Singapore Airlines from Australia, Cook Islands, Fiji, Malaysia, Singapore, Thailand, and the UAE |
| Queenstown Airport flight information | Christchurch Airport flight information |
Important:
All international competitors must have a current passport, valid for at least three months after the intended date of departure from New Zealand. Most visitors to New Zealand do not require visas unless they intend to work, study or seek employment. Please check with your local travel authority before travelling.
Bike Boxes, Gear Boxes, Bags & Support Crews
GODZONE is a supported race. This means that all teams are required to bring a support crew to Chapter 11, Fiordland. The support crews will be responsible for transporting the majority of team equipment around the course and to various transition areas. Therefore, bike boxes and gear boxes are no longer a mandatory requirement for GODONE (though your support crew may still wish to use them to keep things safe and organised). This is the case for both GZ Pure and the GZ Pursuit categories. As with all items of your race equipment and surplus luggage, we do not provide insurance cover for items that go missing or that break so if you are in any doubt, do not bring the item or arrange suitable personal insurance. At the very least, encourage your support crew not to be clumsy.
For a more comprehensive discussion about support crews, please visit the Support Crew page.
Important: the information below is provided as a preliminary guide only, but is a good start point for planning:
Support crews are responsible for transporting team bikes. Given that your support crew has access to bikes throughout the race, we recommend that they have some knowledge on how to service, clean and fix them
Support crews are responsible for transporting team clothing, food, water and supplies
Support crews are responsible for removing team waste and recycling from transition areas
Support crews are responsible for transporting other team equipment
In some instances, GZ Pure support crews will be responsible for transporting packraft equipment and paddles
In some instances, GZ Pursuit support crews will be responsible for transporting inflatable canoes (provided by organisers) and paddles
A logistics planner, that outlines the stage character, length and different disciplines, will be released to team captains one week before the race starts. This will allow teams and support crews an opportunity to get their heads around the adventure and begin equipment planning. It will not reveal the location of checkpoints, transition areas, start or finish line. These will be kept secret until right up until the last moment.
Duffle Bags
All teams (yes, both GZ Pure and GZ Pursuit) must bring 2 (yes, two) 100 litre duffle bags for use during the race. The bags must be robust, made of waterproof fabric and have strong carrying handles. An example of what type of duffle bag is required can be viewed by following this link. Duffle bags must weigh no more than 20kg when loaded, be correctly marked up (details on how to do this will be released in later Newsletters) and have a strong, fully operational zip or closing mechanism. We can't guarantee that your bags will be stored indoors during the event so opt for the most 'waterproof' material and zips that you can find. Please contact Keren if you have any questions about the suitability of your bags.
What does this mean? It means that teams may not have access to their support crews at every transition. An example: A team treks for 2 days into a remote location, finds their Duffle Bags at a distant and small TA, dropped by the race organisers. They have no access to their support crew and carry on their way, once they have transitioned. The organisers remove Duffle Bags and return to support crew at some other location. Or, a team kayaks into a remote location, carrying their Duffle Bags. On finishing that stage, they pack up their water equipment into the bags and continue onwards on foot, leaving the organisers to transfer the bags to support crews. You get the gist. Most stages will be supported but be prepared for some non-supported areas, with more than one stage rolled together.
Mandatory Gear Update
At this time, there are no changes to the Mandatory Gear List. However, we draw your attention to the following key bits of information:
All GZ Pure teams must bring split double bladed paddles. No full length/non-split paddles can be accepted. These can be split into 2, 3 or 4 pieces. GZ Pure teams will use these paddles for kayaking and packrafting
GZ Pursuit teams require double bladed paddles but these may be split or 'one-piece'. Teams will not be expected to carry them any great distance
Spraydecks, if required, will be provided by the organisers
Packrafting equipment has been separated out from canoeing and kayaking to give you a clearer picture of what needs to be carried on packrafting stages
We frequently get questions about the wetsuit requirement. Some competitors prefer to use 'sharkskin'-style tops and bottoms as an alternative for better heat performance. However, teams should understand that the wetsuit requirement is not just about warmth. Wetsuits provide good warmth but also better protection against impacts, abrasion and they also assist with buoyancy. For these reasons, ALL teams must bring a wetsuit to Chapter 11 (farmer john-style is a great option). Teams are welcome to bring sharkskin-style clothing for use when the wetsuit is not a mandatory requirement. Wearing a wetsuit and sharkskin might not be a bad idea at times
Packrafting (GZ Pure teams only)
In the past we have received a fair number of questions about packrafts and related equipment. Most teams seem to have got their heads around what types are good for adventure racing and the quality and quantity of available rafts continues to expand. For those new to GODZONE, we'd first of all recommend that you try and talk to someone who has experienced a few GODZONES before and who knows their watercraft. There are some very knowledgeable people out there. From our perspective, we're not particularly interested in how fast/light your new raft is and how the sunlight seems to dazzle seductively off its custom paint job. What we care about is that teams are safe and that you all know how to use the rafts correctly. The following is a brief outline of things to consider when looking at packrafts. However, the number 1 piece of advice we'd give to newbies is to go and get some instruction first. They might help you make sensible purchases or even be able to source boats for you at competitive rates.
The reality is that the optimal packraft for this event may not be the best one for your personal travels, the next Chapter of GODZONE, or any other race you may do around the globe. If you are going to buy a packraft then we would advise that you get the best quality that you can afford and one that is good for most water conditions, rather than a rather 'specialist' version. Packrafts with sprayskirts have some advantages in terms of water ingress and warmth. Those advantages are offset by cost and weight. A sprayskirt or cover is not a mandatory requirement but if it is cold, you may be thankful of having one. There are pros and cons of single versus double packrafts. The latter can be lighter overall for a team of four and possibly a bit quicker. However, those benefits are offset by the reduced flexibility of the rafts afterwards – in the sense that 4 singles could go home with 4 different people. Teams should definitely ensure that their rafts are big enough to carry not only people but plenty of equipment too. We have some great photographs from previous editions with two very tall people cramped into a small raft, looking decidedly uncomfortable. Equipment needs to be stored on the rafts in a way that it does not impede access out of the raft in the case of a capsize. Backpacks should not be worn whilst rafting. They must be in the raft. Rafts need to be capable of coping with white water up to Grade II+.
Like most things at GODZONE, skills go a long way to ensuring a safe and enjoyable adventure. We thoroughly recommend that teams spend a good deal of time in their rafts prior to the race to understand their strengths and, more importantly, their limitations. Teams wishing to skill-up or expedite their learning should definitely look into some of the training courses on offer.
Remember, it is our job to lay on a great adventure race and make sure that it operates smoothly with plenty of information. It is your job to ensure you turn up with the requisite skills. It will only add to your enjoyment and piece of mind.
Final Thoughts
OK, that's a fair amount of information to digest. We acknowledge that sometimes, with such a large data download, it is easy to forget the really important things. For now, we would draw your focus back to these key items:
Get the skills (navigation, water and a sensible race strategy are a great place to start). If you're not a seasoned pro in packrafts or canoeing on moving water, we highly recommend that you use spring to do some courses and level up
Have a good yarn with your team. Work out your relative strengths and weaknesses so that you can move as an efficient unit. For example, a very slow technical rider or someone who struggles to descend on foot in tricky terrain can seriously slow down three other people, no matter how strong you all are. Use the coming months to settle on a achievable and collective goal for the race
Talk to Keren if you need any additional information or have any questions, no matter how small
Log into your team information page and fill in your details so we can release the team list
Keep an eye out for developments in Australia and details about the new race will shortly be released
Watch out for some additional exciting news for GODZONE over the coming days….

Another really important thing to reflect on is that we could not run GODZONE without the kind and generous support of our volunteers. Likewise, it would be impossible to conceive and construct an exciting course without the blessing of New Zealand's landowners, who provide us with the permissions to cross and explore their land. If GODZONE had to pay commercial rates for all these services there would be no event. Simple. The goodwill shown to GODZONE is reflected across all areas of society and as beneficiaries of that, we are keen to reciprocate in kind. That is why we have been strong advocates of charitable support and also why we choose to assist other events. GODZONE can't exist in glorious isolation and it's important to give back where we can. We are also extremely keen to promote and encourage more people to get outdoors, experience the wonders of the Kiwi backcountry and compete in the many wonderful events that are dotted all over New Zealand and further afield.