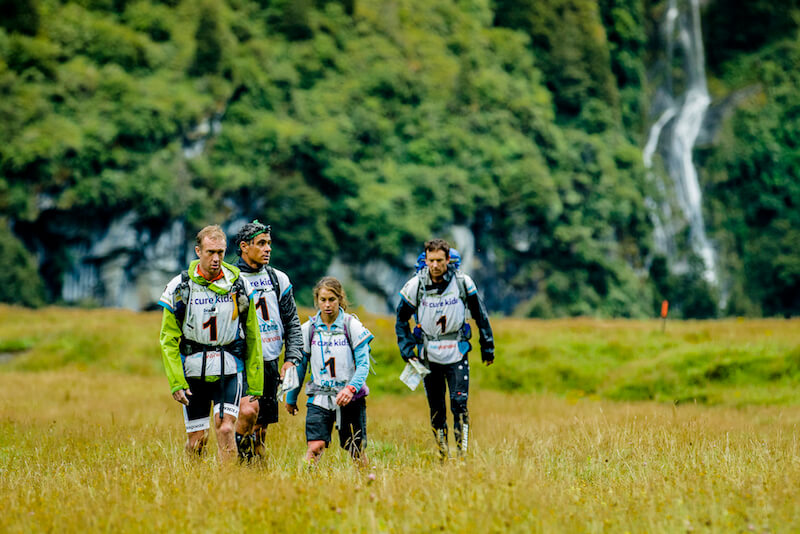 Latest News
NATHAN FA'AVAE & SEAGATE TEAM TO RACE GODZONE
Friday 24th April 2020
News Categories
World Champion adventure racer and New Zealand's most respected competitor Nathan Fa'avae is set to return to GODZone after a three year hiatus and says he's pumped to be racing Chapter 9 with his original Seagate teammates, as Team Avaya.
" It was Sophie Hart to first put her hand up for Chapter 9 after Rotorua and the Bay of Plenty was announced as the location as that's her home turf. She was keen to race with our original team and we were all onboard. It's a great opportunity to experience the very first North Island GODZone – it's going to be very unique in that volcanic landscape," says Nathan.
The World Champion adventure racing team comprising of Nathan Fa'avae, Sophie Hart, Stu Lynch and Chris Forne will be a force to be reckoned with having won every GODZone they have entered.
"Since 2015 our team has mainly focused on the World Champs and Sophie stepped out of the team for a few years to start a family. We have not been to GODZone since Chapter 5 in Wanaka. At that time the Seagate team had become quite dominant in New Zealand which we felt a bit unfair and decided it was time to mix things up, race with others and share our adventure racing knowledge amongst other teams. Recently we came back together to race Eco Challenge and did the World Champs in Brazil back in 15 so it's going to feel good to be back at GODZone."
Fa'avae says the move of GODZone race dates to March 2021 makes total sense given the current situation with Covid 19.
"I personally think it's actually a much nicer time of the year to race. By pushing the event back 12 weeks it allows more time for teams to plan, hopefully internationals to come over and definitely more time to train. I don't think anyone will be surprised by this and it will suit many teams for the better."