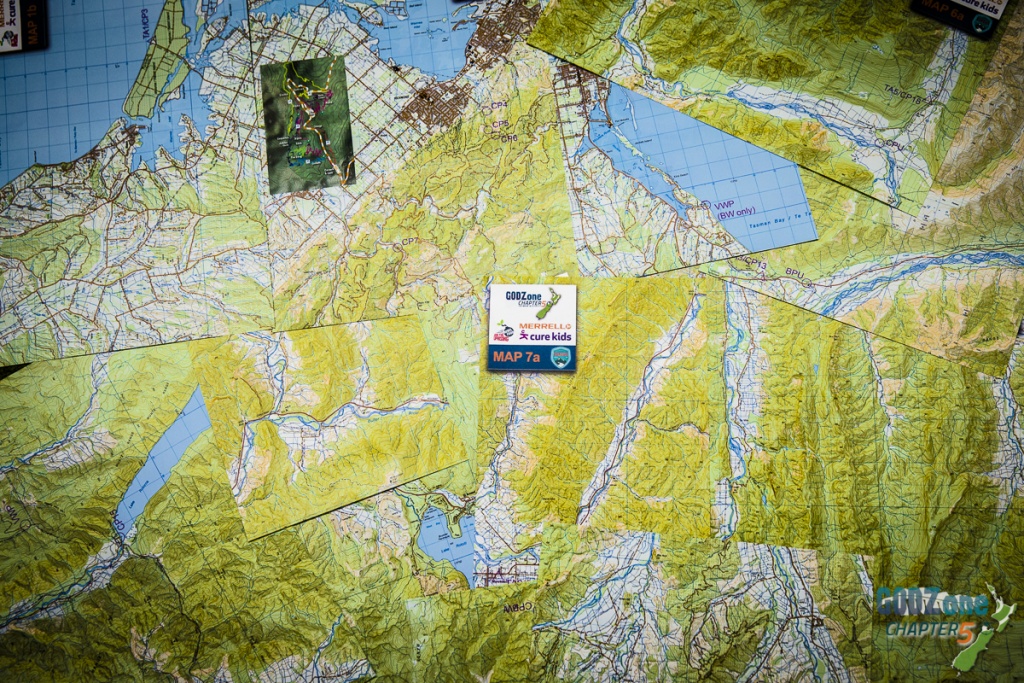 Latest News
Maps handed out to GODZone teams
Saturday 2nd April 2016
News Categories
The course maps were handed out to team captains at 6am this morning, marking the start of their GODZone adventure. After a final briefing from race director Warren Bates, they joined the rest of their team to start planning their route.
They have five hours to prepare before setting off on the course from Kaiteriteri beach at midday. The teams have to navigate their way through check points and transition areas on the course, where they change to a different discipline, but how they get to those points is up to them. This makes the choice of route crucial in determining when they cross the finish line.
Teams were given a logistics sheet on Friday telling them what disciplines lay ahead and how far the distances were – but this is the first time they have been told the route.