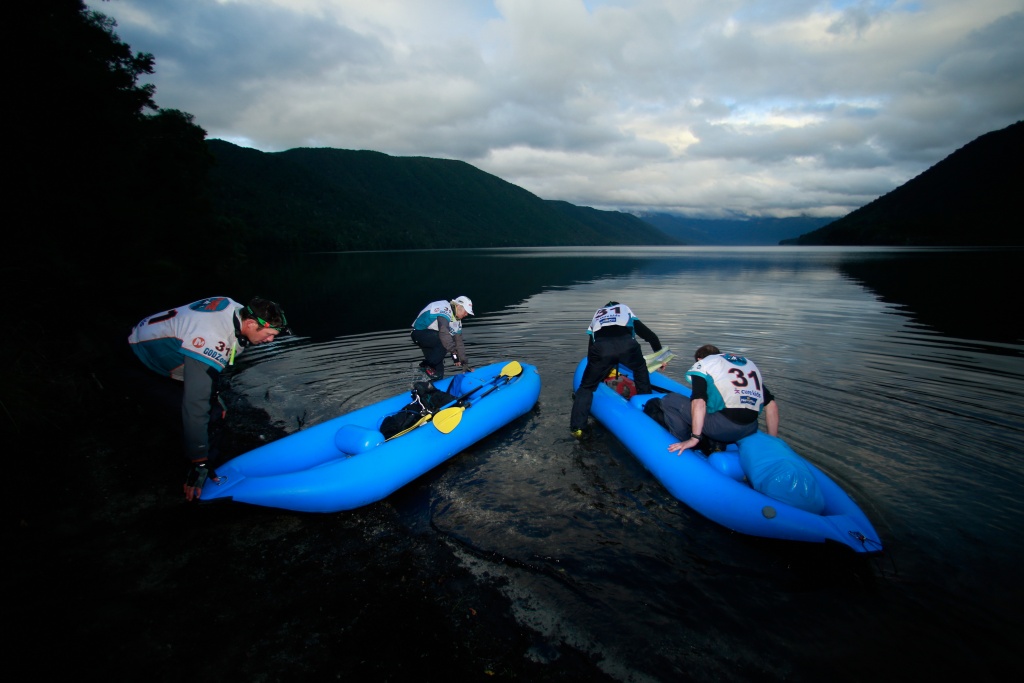 Latest News
Leading team hit the water
Sunday 3rd April 2016
News Categories
The leading team Yealands Family Wines are steaming ahead as they hit stage five of GODZone Chapter Five.
The team, who stopped at a convenience store for pies, have almost finished their paddle across Lake Rotoroa.
They were two hours ahead of their nearest competition, Swordfox, at check point 11 and have continued to widen the gap.
Course adviser Ian Edmond said it looks at though they will keep going until they get to the dark zone on the Matakitaki River, where they will finally get some rest.
No teams are allowed on the river between 6.45pm and 6.15am, meaning no matter when Yealands Family Wines get there they won't be able to clamber into their canoes until Monday morning
A 24km trek still stands between the team and the dark zone at Mataki Lodge.