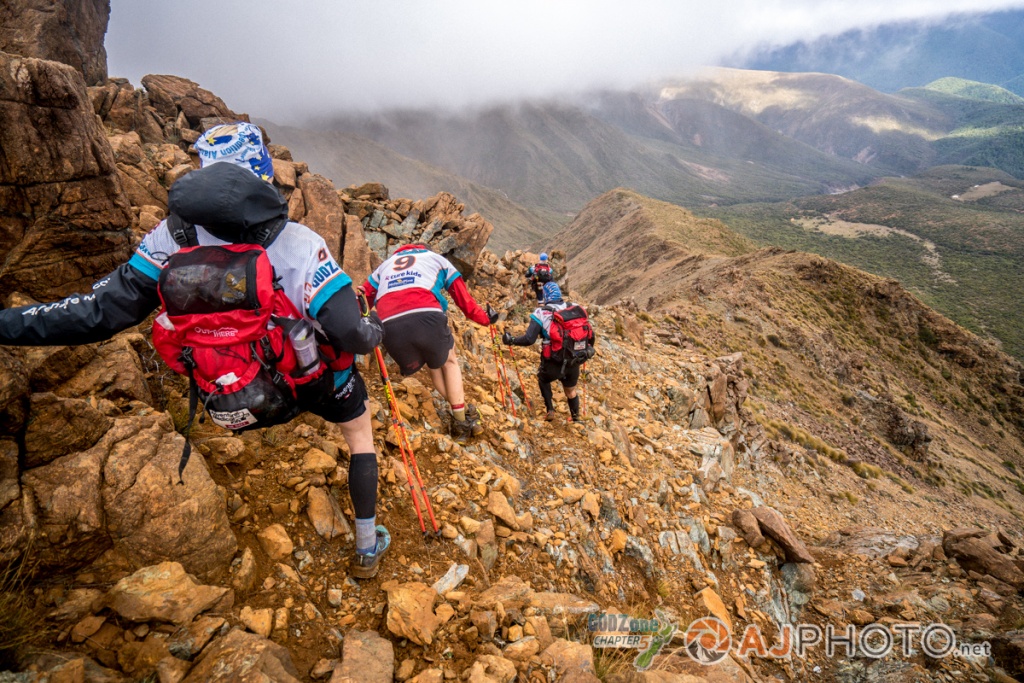 Latest News
International teams enjoy New Zealand's playground
Wednesday 6th April 2016
News Categories
This year's GODZone sees 15 fully international teams taking part and another 12 with at least one international member.
With an international team paddling through Abel Tasman national park in a bid for fourth place, we're taking a look at some of the overseas visitors.
American team Adventure Medical Teams are up the front of the pack on course to finish fourth.
Before Chapter Five started, captain Kyle Peter said they wanted to be the first international team to win GODZone. While they've not managed that, they've pushed towards the front for the whole race.
He said: "The moment I learned about adventure racing back in 2002 I knew I wanted to come to NZ, the birthplace of the sport and give it a go.
"We race to push ourselves and get to the finish line first. It doesn't matter if there's stiff competition or not, that's what we do, and it'd no different for GODZone.
"We are all experienced outdoor folk. We have experience of different terrains, and we're used to adapting. I don't see why we can't do that here and four or five days in we'll know New Zealand really well."
Another experienced team taking part from overseas is Yogaslackers, from the States. Husband and wife team Jason and Chelsey Magness have been joined by two New Zealanders, Neville Thorne and Adrian Braaksma, for this race.
Jason injured his hip in Patagonia earlier this year and wasn't supposed to race at GODZOne but couldn't find anyone to replace him last minute. So far his hip has held up.
The team said they were keen to come to New Zealand after speaking to Nathan Fa'avae.
Chelsea: "We were at the world champs in Brazil and it was a horror show. I met Nathan there and he said we should come to NZ and do GODZone. We were excited about the idea and here we are."
Japanese team Real Discovery have come to GODZone for the second time this year. In 2015 they were short coursed and unfortunately this has happened for them again after they failed to get to TA5 in time.
But it doesn't seem adventure racing is the top of their list when they visit.
Goshi Ozawa said: "We love NZ; the food, the wine, the scenery, the sightseeing – and the racing."
Another international team who seem to have gained a following are the GEEKS from South Korea. This is their first expedition adventure race and has been a steep learning curve for them so far.
They've left their tracker in their bike box, taken a road map of the South Island on the trek and skipped the Red Hills trek.
But they've enjoyed every single moment of the race and are still going with massive smiles on their faces.