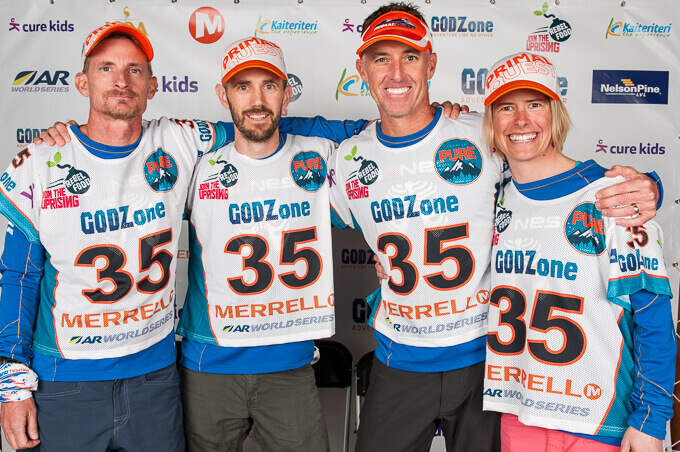 Latest News
Injury forces Team Bones to retire
Sunday 3rd April 2016
News Categories
USA Team Bones is out of contention in GODZone Chapter 5 after an injury has forced them out of the race late this afternoon.
Bones team captain Roy Malone triggered the YB yellow brick tracker just after 4.30pm informing Race HQ by text one of their members was injured.
Chris Barry has suffered lacerations and an injured ankle, presumably in a fall. The team was located just below Porters Creek Hut at the time and have now voluntarily retired from the field.
They are attempting to walk the injured team member out along the Te Araroa trail to TA3 at Tophouse.