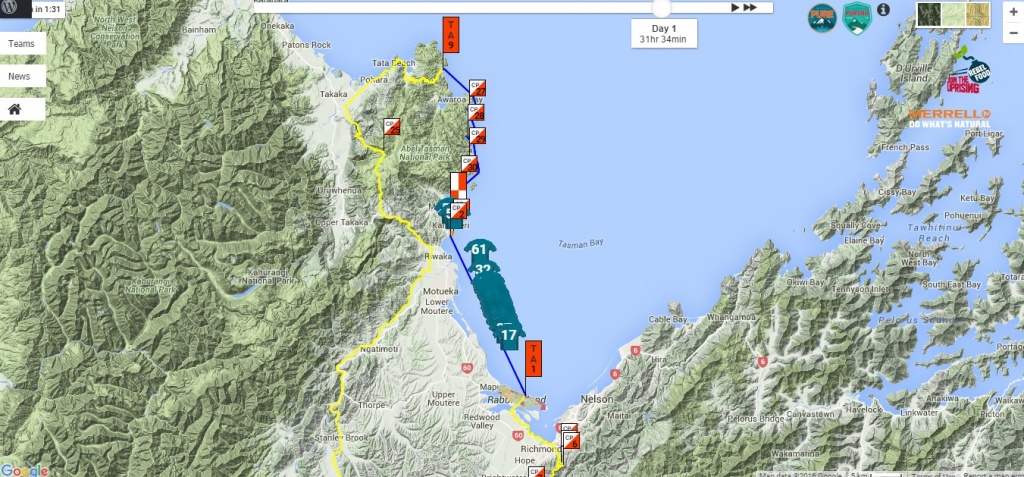 Latest News
How does the live tracking work?
Saturday 2nd April 2016
News Categories
Want to keep track of your favourite GODZone Chapter Five team? Both Pure and Pursuit teams are equipped with a GPS tacking device sending their position back every 15 minutes.
On the GODZone website you can see exactly where they are on the course and watch their progress over the 530km.
There is a wealth of information available on the tracking site, including each team's current position in the pack, which stage they're on, how long it has taken them to complete each stage and where and for how long they've rested.
Through the Teams tab on the left hand side you can access a number of features.
If you want to concentrate on just one or two teams you can select them, filter what you see by long and short course, Pure or Pursuit and switch the team's tail on or off.
The bar along the top of the map allows you to rewind through time and replay the course.
You can also choose to see a satellite, terrain or topo map.
Clicking on each stage will tell you what discipline the competitors will be doing.