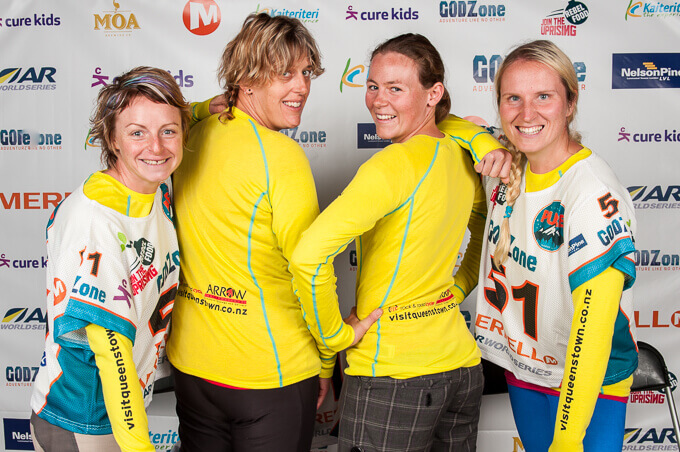 Latest News
How do you train on a boat in Antarctica?
Sunday 3rd April 2016
News Categories
How do you train for an adventure race while on a ship in the middle of Antarctica?
That was the question Sophie Ballagh from team 51 visitqueenstown.co.nz faced as she prepared for GODZone Chapter Five.
The team have just arrived at Wairoa Gorge at the end of the 60km mountain biking trail. Cycling was one of the only things Sophie could do on board the boat.
She spends four months a year as the kayak guide on board a research ship in the Antarctica. Finding ways to train for a seven day 530km adventure race on board a small boat can be difficult.
But Sophie managed to find ways to prepare for the challenges ahead.
She carried fellow crew members around the ship, ran laps round the ship's stairs while wearing a 65l pack and added resistance to her kayak while out on the water. She also modified a broken exercise bike she found on board.
Sophie said: "I stuck a gumboot in the exercise bike to create more resistance. As I started to pedal faster, the smell of burning rubber filled the small gym."
She only landed in New Zealand three days before the race started.
She said: "I've only spent three days with the rest of the team but I'm mentally strong. I couldn't go on the 13 hour bike riders with the rest of the team but I was there in spirit."
You can read more about Sophie's training regime on the team's blog – Sophie's blog.