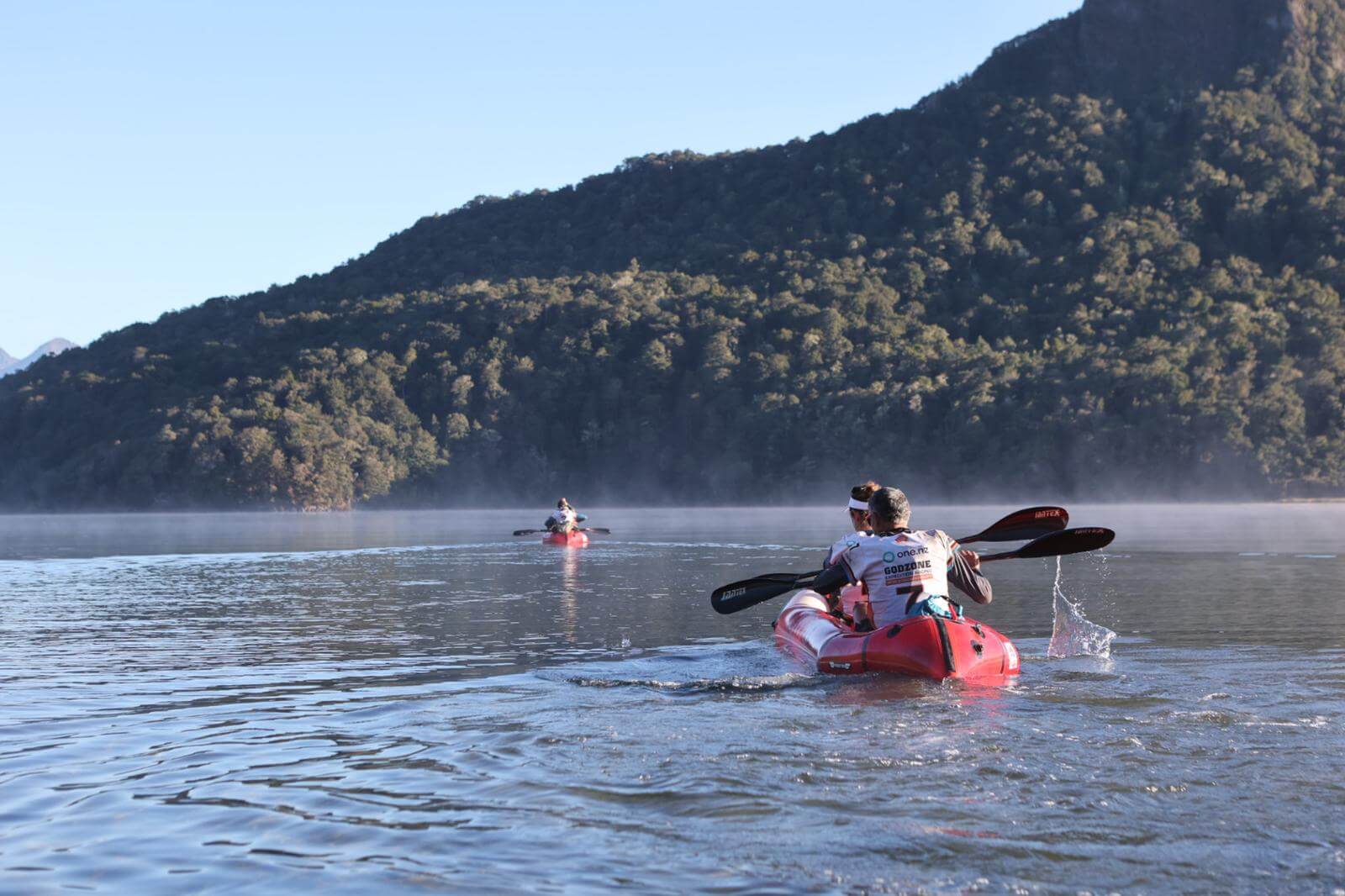 Latest News
High Mountain Tops to Lake Paddles
Friday 24th February 2023
News Categories
Day two at One New Zealand GODZONE Chapter 11 and the Te Anau start line lies in the vast distance as the bulk of teams reach for the tops of Mt Titiroa today whilst the leaders have already hit the water this morning.
Team Avaya led into and out of the 32km trek over Mt Titiroa last night reaching the summit just after 4am this morning for a quick stop at the hut. They then made very fast time running down slopes and valleys to TA3 Hope Arm hut arriving just on 8.30am
" We had a nice time up there wandering around in the hills last night," said Sophie Hart of Avaya. "There was a reasonable amount of snow at the top which was cool – it was abit of a shame we were travelling in the dark but it was great to look back up there this morning as we arrived down here at the lake. We are looking forward to a good paddle."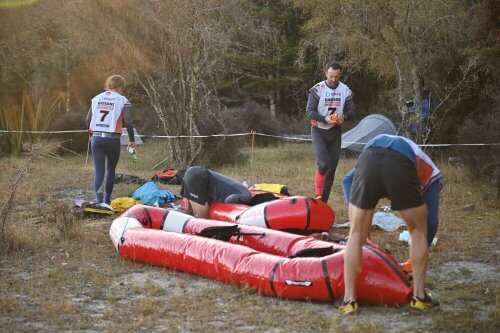 The champion team were all business quickly transitioning to pack rafts at TA3 to head out onto an incredibly calm Lake Manapouri towards South Arm TA4. Meanwhile the chasing pack behind them were all business heading over the summit in early cold conditions. Aussies Team Thought Sports and Team Tiki Tour travelled closely together through the trek in second and third position with Team No Idea following in fourth.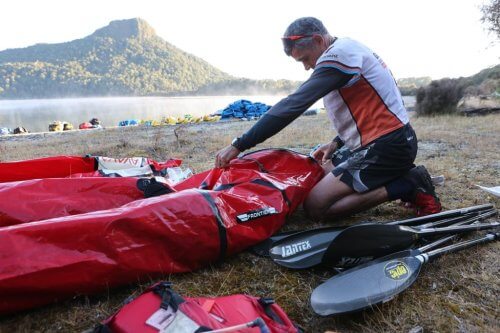 "Rob Preston of Team Thought Sport was chipper enough and both teams were moving efficiently to keep up pace and stay warm," says GODZONE Race Director Adam Fairmaid who touched down in a helicopter to catch the teams just after 6.30am.
"Team Fear Youth are moving well and Fynn told us that apart from getting a little mucked around up at the check point by the tarn on the mountain everything had gone pretty smoothly for them," said Fairmaid.
The mid pack teams are slowly making their way up and over trek with teams at the very back not expected to arrive at TA3 Hope Arm Hut on Lake Manapouri until well into tonight.
" They have an excellent day for trekking and will experience incredible views up there," says Fairmaid. "But today we will see the field split with this leading pack chasing hard to try and stay with Team Avaya. It's going to be interesting to see how fast everyone goes."