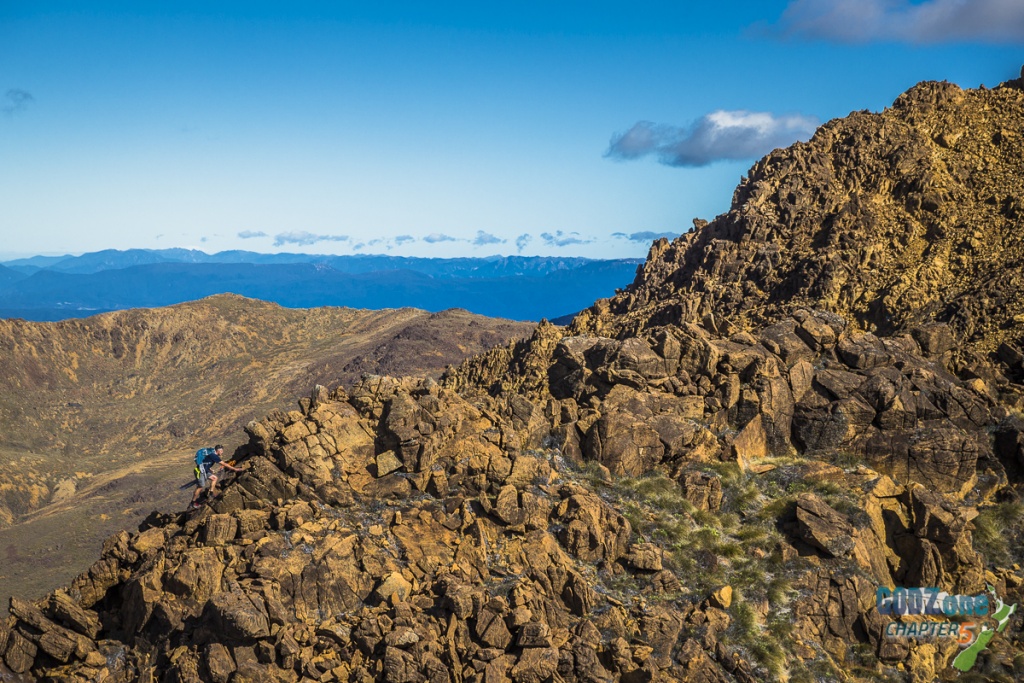 Latest News
High points of interest on second day
Sunday 3rd April 2016
News Categories
The world's best navigator Chris Forne has led his Yealands Family Wines team into first place overnight on the GODZone expedition summiting the 1790m high Ben Nevis on the spectacular Red Hills in the Richmond Ranges.
The 60 following teams will track in their footsteps as GODZone competitors reach new heights today.
Stage 3 of the 530km expedition is a 52km trek up over Ben Nevis then down towards the Upper Motueka River and across to the well known Beebys Hut. The teams will eventually arrive at Tophouse near St Arnaud tonight or tomorrow.
Race Director Warren Bates says the Red Hills mountain range is high and exposed with a barren red rock landscape quite unlike anything else in the region.
"It's a reasonably good track over the top but very steep with narrow ridgelines. As teams trek down into the valley below they will be taking extreme care over the shingle and abrasive red rock terrain."
The top ten teams have all entered this stage overnight.
"No surprises Chris Forne's team is leading the pack. He is taking an interesting route choice as they head to the valley – not the way we recce'd it but teams have the right to choose where they go as long as they hit all the checkpoints along the way," says Bates.
Richie McCaw and the Cure Kids team moved into this trekking stage at 2am this morning and are moving steadily forward in the mid field.
"We think they had about a three hour sleep out on course, not in the TA, and should be feeling pretty pleased with their first day effort, "says Bates.
Meanwhile back in Kaiteriteri, ten more teams prepare to start their GODZone journey on a new shorter 6 day Pursuit course. These teams have support crews following them to each TA along the way.
Current Top Five Teams
1. Team Yealands Family Wines
2. Team Swordfox
3. Team Torpedo 7
4. Team Adventure Medical Kits
5. Team Bivouac Inov 8