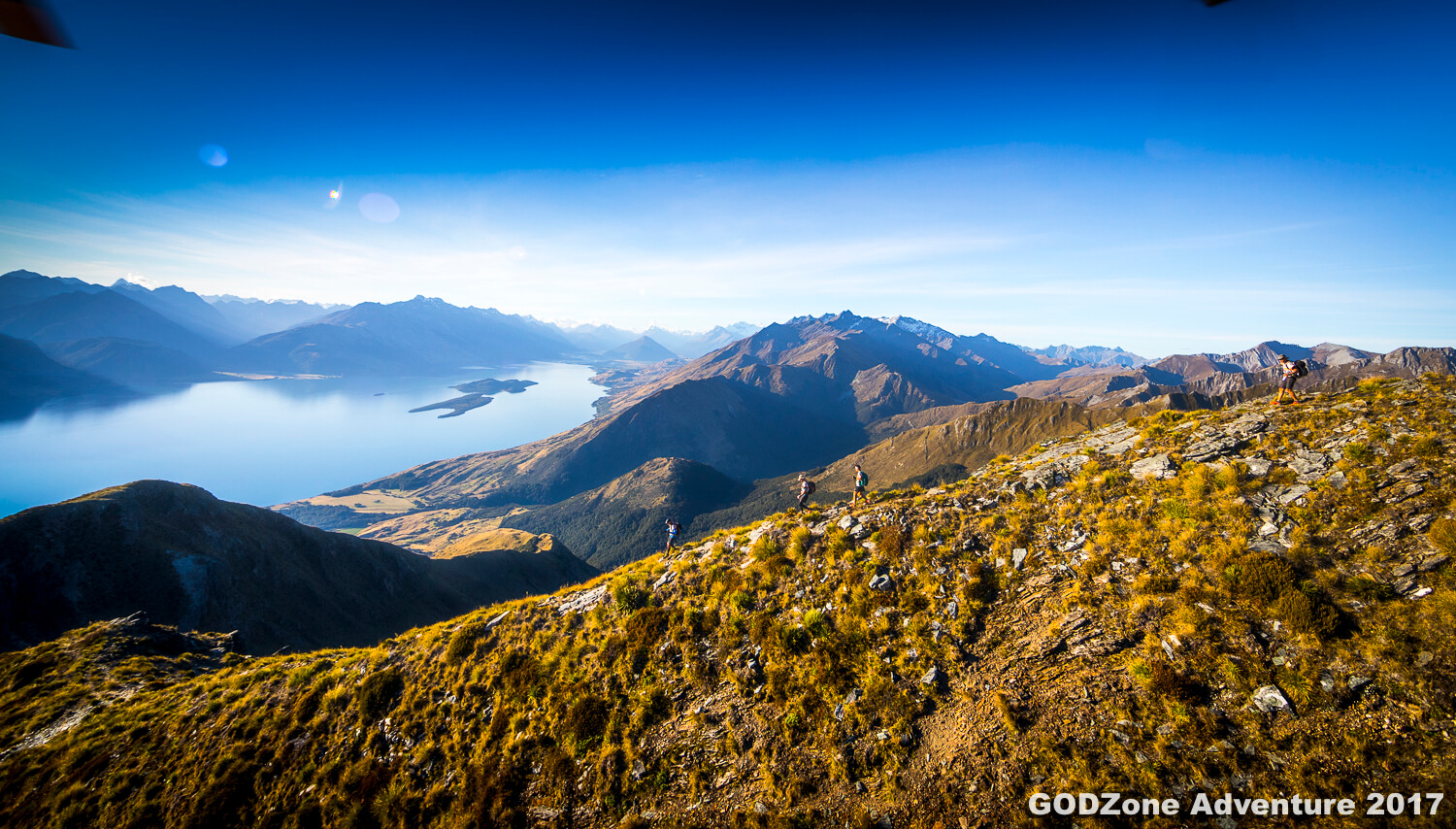 Latest News
GODZONE CHAPTER 6 MOST SUCCESSFUL YET
Monday 10th April 2017
News Categories
New Zealand's iconic expedition length adventure race, GODZone, left an indelible mark on competitors who raced at Chapter 6 in Queenstown last month. The exceptional diversity of terrain, disciplines, and environments made for a thrilling expedition for all teams.
From amazing variable landscapes that included emerald blue alpine rivers and lakes, rugged valleys and stunning mountain ranges, the event provided a strong sense of place and adventure. It was a course that reflected the intense and spectacular backdrop of the wider Queenstown area, with dramatic stages set to inspire and challenge, rewarding participants while sowing the seed of adventure racing in those watching it unfold.
" Everyone involved with the event should be very proud of what the GODZone community has achieved," says GODZone Race Director Warren Bates. "With the assistance of our competitors, volunteers, media team and core crew, GODZone has set benchmark for all expedition adventure races. For some years we have been considered the ultimate adventure racing experience and international teams are completely stunned by the magnificent scenery and incredible backdrop of the mountains and the lakes they travel through."
"Kiwi teams are in awe of racing in their own backyard and GODZone is fast becoming a right of passage for those wanting to compete in the true spiritual home of AR, the place where it all began."
Chapter 6 of GODZone was the most successful to date with the event selling out team spots in less than 40 minutes. Over 280 competitors converged on Queenstown with the winning team, Tiki Tour taking less than four days to complete the seven-day race.
" Tom and George Lucas, Floortje Grimmett and Mike Kelly of team Tiki Tour gave a phenomenal performance at the front of the field providing real, fast paced, competition for second and third place getters teams Yealands Family Wines and Swordfox," says Bates.
Chapter 6 introduced two new disciplines white water rafting and gorgeering that Bates says proved to be hugely popular amongst competing teams.
" When teams race at GODZone they always experience something special, thrilling disciplines such as a technical rope section, inflatable canoeing down grade 3 or 4 rapids or world class single track mountain biking. This year was no exception with the white water rafting on the Shotover River considered some of the best in the world and it was a total buzz for teams to experience that. We also threw in some abseiling on two iconic New Zealand bridges for both the Pure and Pursuit teams which will stand out as total highlights for some of the teams."
" If you look at every chapter of GODZone we set out to inspire people and take them on a real adventure. When we set the course it's not about going from A to B to tire teams out or delivering a long slog in the back country. We focus on delivering a totally unique, quality, New Zealand experience teams will never forget. We invest heavily in the disciplines that give the sport a wow factor. That's the way to grow the sport from the ground up. "
GODZone has revolutionized the way adventure racing has evolved over the last six years, showcasing the sport to an ever growing global audience through its fully functional, satellite tracking, live website.
" We had record breaking online numbers this year with over 212,890 viewer sessions and 45,000 of those viewers were new to the site. This state of the art digital technology is enabling adventure junkies, sponsors, fans and followers to engage with the event in a really accessible way," says Bates.
Exceptional weather conditions played a part in the overall success of Chapter 6 and Bates says enquiries for 2018 are already at an all time high.
" We have been inundated with questions from teams wanting to know where Chapter 7 will be held and the dates. It's always our vision to be innovative and to lead the sport from the front. If you thought Chapter 6 was a brilliant spectacle you have not seen anything yet. Chapter 7 will be a step change year and the course is going to be sensational. We are referring to it in management meetings as 'GODZone Ultimate'. It will be the biggest, wildest and most epic Chapter yet. Are you ready? Watch this space!"