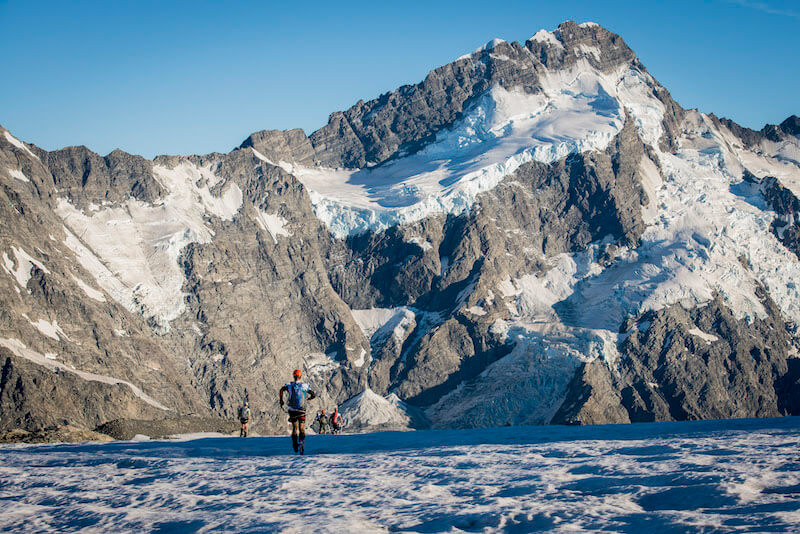 Latest News
GODZONE CHAPTER 12 – DATES ANNOUNCED FOR 2024
Saturday 4th March 2023
News Categories
New Zealand's preeminent adventure race One New Zealand GODZONE has announced the twelfth chapter of the largest expedition race in the world for February next year.
GODZONE Chapter 12 will be held from 29th February – 9th March 2024 in an as yet undisclosed New Zealand location.
"We are thrilled to announce that Chapter 12 will be held in the first quarter of 2024 as we wrap up what has been a hugely successful eleventh event in Fiordland this week," says GODZONE Event Director Warren Bates.
"Our management team has worked hard behind the scenes with regional tourism organisations to secure an incredible new location for Chapter 12. The event will be held in a region of New Zealand that GODZONE has never been before, offering Chapter 12 competitors unique new landscapes and wilderness areas to discover."
The GODZONE Chapter 12 location will be announced on 1st June 2023, and online entries will open on 1st July 2023.
"Competitors are always very eager to find out where we are going, and some years we've been forced to restrict team entry numbers due to DOC and land concessions," says Bates. "I encourage as many teams as possible to be ready to commit to Chapter 12 on 1st July to give themselves as much time as possible to prepare and train for what will be an epic adventure."
Since its inception in 2012, GODZONE has become a rite of passage for adventure racers and multisport athletes worldwide, with over 2700 competitors having competed at the event in its 11-chapter history.
"We are very proud of what GODZONE has achieved over the last decade, offering teams an unforgettable and unique racing experience in New Zealand. Adventure racing promotes being in the outdoors, good camaraderie and teamwork, leadership, mental health and resilience – it's a win-win. Visiting a completely new region fills us with excitement as we look to create the ultimate racing experience in what is the global home of the sport."
ENDS
Quick Facts:
GODZONE Chapter 12
When: 29th February – 9th March 2024
Where: GODZONE location announcement 1st June 2023
Facebook: http://www.facebook.com/godzoneadventure
Instagram: https://www.instagram.com/godzonepure
For general information, go to: www.godzoneadventure.com
For more information, interview & imagery requests, contact:
Margo Berryman
GODZONE Media Manager
P: +64 21 246 3342
E: margo@qt.co.nz